There aren't any Events on the horizon right now.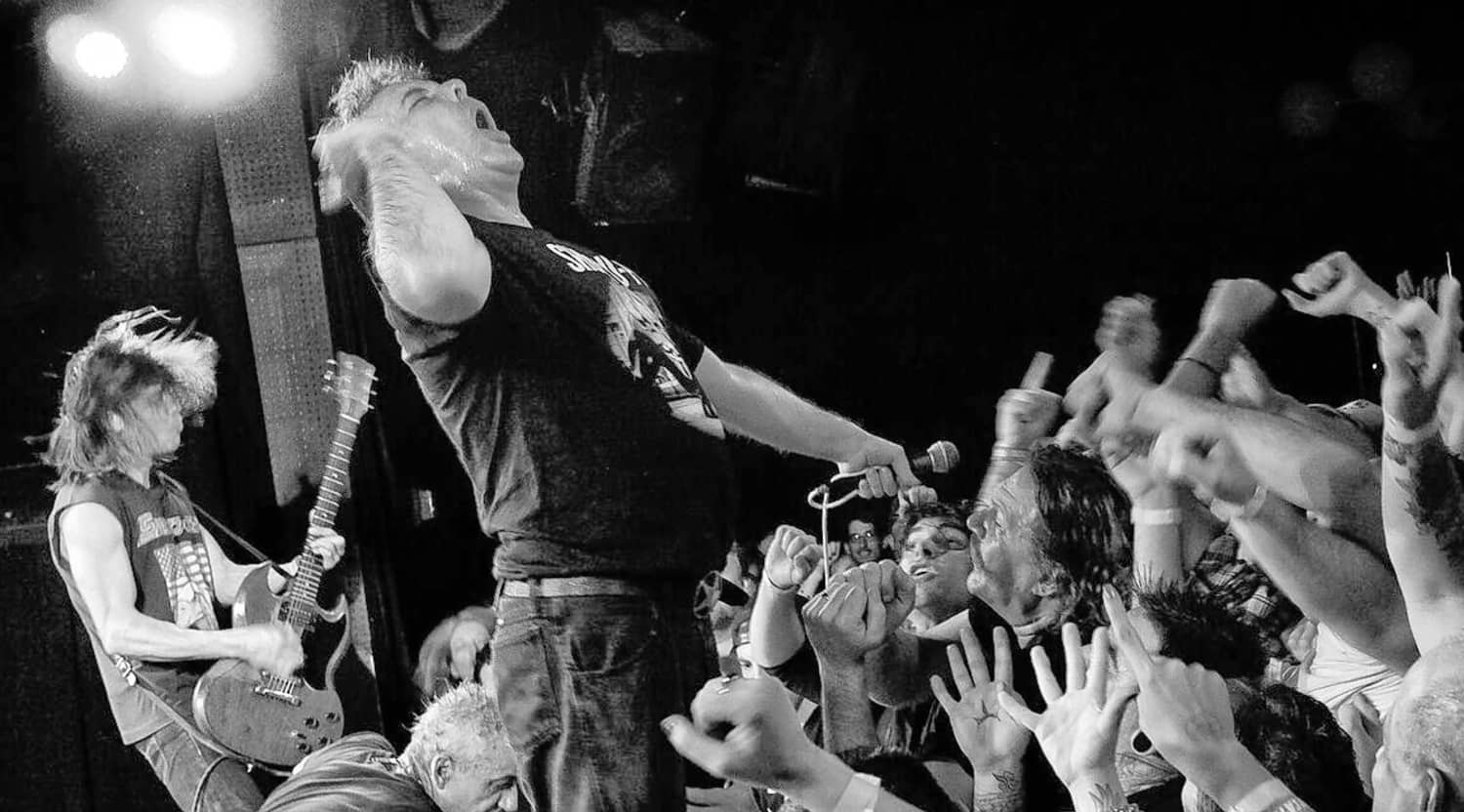 Alamy
Dead Kennedys Tickets
Dead Kennedys Schedule
Through their politically charged tunes and brazen attitudes, the Dead Kennedys have contributed immenselyto the plight of American hardcore punk bands throughout the 1980s. Considered to bea cross between theVentures and the Sex Pistols, Dead Kennedys are also known for their dark humor and razor-sharp lyrics.
The Dead Kennedys have been on the music scenefor more thanthree decades and are still on the road today. You can find them at venueslike theMid America Center in Council Bluffs, Iowa; The Observatory in Santa Ana, California; and Roxy Theatre in Los Angeles, California. Stay on top of all of their shows by signing up for event updates right here through StubHub.
Dead Kennedys Background
TheDead Kennedys were established in San Francisco in the summer of 1978. Jello Biafra (vocals); East Bay Ray (guitar); Bruce Slesinger (drums); and Klaus Fluoride (bass) comprised the original lineup. Biafra ended up inCalifornia after moving away fromhis hometown ofBoulder, Colorado, to go tocollege in Santa Cruz. Eventually, he called it quits on his college career and picked up and movedto San Francisco. Biafra was magnetized byboth the politics and the energy linked tothis hotbed for punk rock. One of Biafra's first chance meetingswas with one of the members of Negative Trend, a band that was fueled by"cultural terrorism." Will Shatter said something to Biafra that greatlyinspiredhim: "Hey, you should be in a band. I've been playing bass for only three days and I'm in a band."
The Dead Kennedys made their first appearanceat a Filipino eatery in the North Beach section of San Francisco. It didn't take long for the band to raise their profile in the area.They attracted a lot of attention for their live shows, which mashedbedlam with theatrics. In between almost every song, Biafra took the opportunity to stand on his political soapbox. Biafra even took it a step further when he threw his hat in the ring for the mayoral race in San Francisco in 1979. "There's always room for Jello" was his campaign slogan, and he secured6,000 votes. His candidacy motivatedthe supervisor at the time to put a law in place to prohibit people from entering the mayoral race using "funny names."
"California Uber Alles," the band's firstsingle, droppedthat same year. The trackserved as a vehicle to communicateto then-California governor Jerry Brown. The song was an underground success. But, "California Uber Alles" also became the first of many of the Dead Kennedys' tunes to become misunderstoodwhen it came to meaning. "California Uber Alles" becamethe calling card for young fascists. Later on the track "Kill the Poor" was taken literally and attracted some riff-raff to the Dead Kennedys' concerts, which was especially apparent in foreign nations where much of the meaning was buried in translation.
Because "California Uber Alles" was such a success, Dead Kennedys were welcomed to play at what was billed as the Grammies of San Francisco, the Bammies. They put on airs for the dress rehearsal, performing their single, but when they hit the stage for the real thing, they came out swinging with "Pull My Strings," a track crafted specifically for the Bammies that blastedthe music industry. Needless to say, Dead Kennedys were never asked to come back.
The arrival of Holiday in Cambodia and a European tour reinforcedthe Dead Kennedys brand. Fresh Fruit for Rotting Vegetables, their first LP, came in 1980. A year later, "Too Drunk to Fuck" came out, which oddly became an anthem for American frat boys.
Biafra compiled Let Them Eat Jellybeans, an LP which included bands as Voice Farm, Circle Jerks, Flipper and Black Flag. The EP,In God We Trust Inc., arrived next followed by Plastic Surgery Disasters (1982); Frankenchrist (1985); andBedtime for Democracy (1986).
Today, despite a number of legal entanglements and lawsuits, you can still find the over-the-topDead Kennedys on a stage somewhere.
Dead Kennedys Albums
The Dead Kennedys' discography is comprised of two live albums, three compilations, four studio albums and one EP. Their studio albums include: Fresh Fruit for Rotting Vegetables (1980); Plastic Surgery Disasters (1982);Frankenchrist (1985); and Bedtime for Democracy (1986).
Dead Kennedys Trivia
The Dead Kennedys wouldn't be the Dead Kennedys without some hullabaloo spinningaround them. The back cover of Fresh Fruit containeda photo of a lounge band. The photo was altered to include the Dead Kennedys' logo and other embellishments. But, when a member of the disbanded lounge band stumbled on the photo, a lawsuit resulted. To diffuse the situation, the LP was released with the heads cut off of the bandmates, but that wasn't suffice, so the photo was removed altogether.
Dead Kennedys Concert Experience
Best known for the vulgar lyrics and animated live stage performances, a Dead Kennedys concert is anything but predictable and boring.
Dead Kennedys promise an unforgettable experience – delivering a show so over-the-top, controversial, fun and offensive, that you will be talking about it with your friends long after it's over.
To take in a Dead Kennedys show for yourself, make sure you get your own concert tickets right here through StubHub today. With StubHub, you can get all the information you need with just a click of the mouse – from concert listings to ticket availability, StubHub has you covered!
Back to Top
Epic events and incredible deals straight to your inbox.