There aren't any Events on the horizon right now.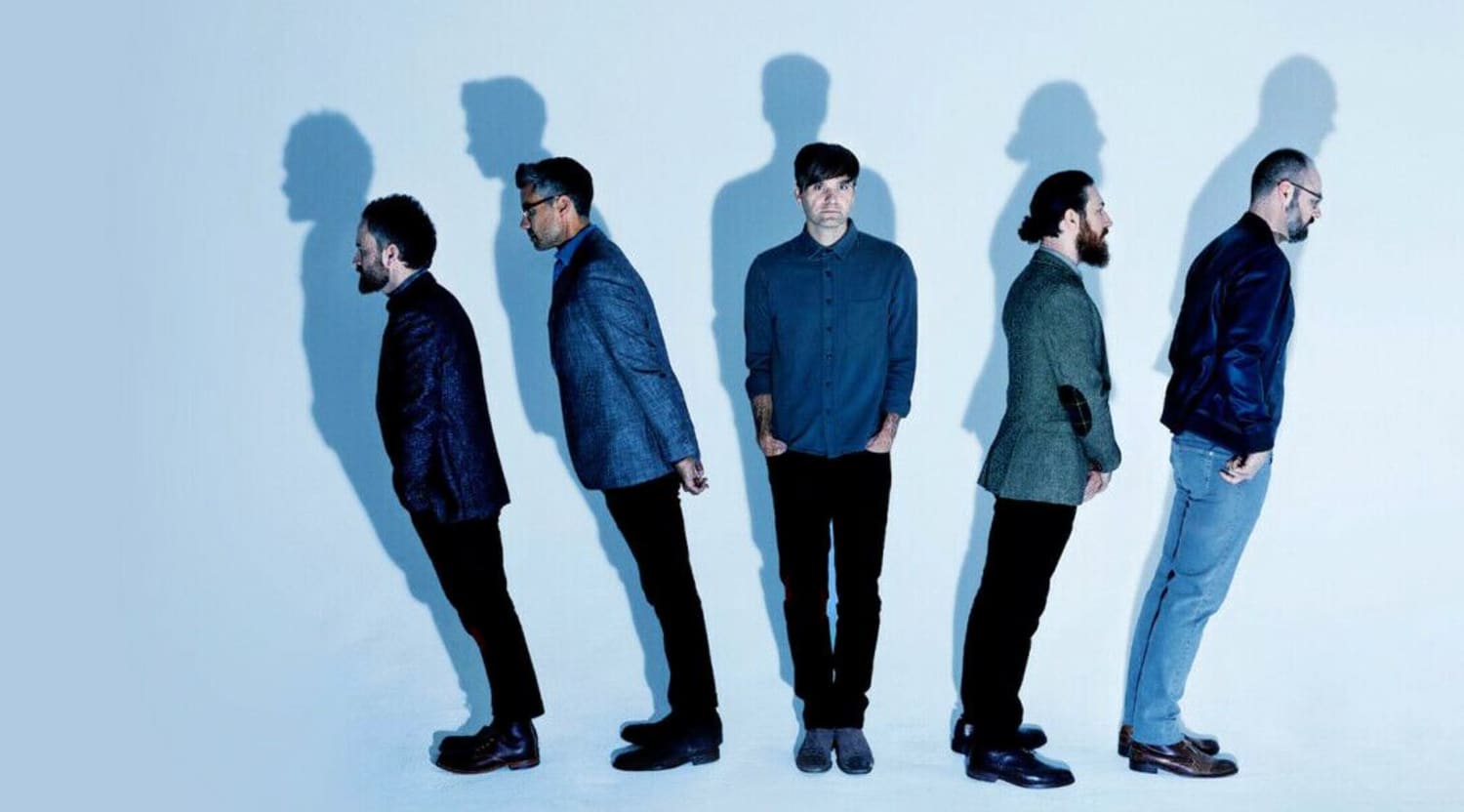 Rovi
Death Cab for Cutie Tickets
Death Cab for Cutie Tickets
Formed at Western Washington University in 1997, Death Cab for Cutie is the brainchild of vocalist and guitarist Ben Gibbard. Straddling genres between alternative rock, pop and emo, the band has blazed a trail with its distinctive sounds and eclectic instrumentation. It is one of the major alternative rock bands that has broken through to the mainstream. The name of the group is derived from the 1967 song by Neil Innes and Vivian Stanshall about teenage angst.
The Open Door
Death Cab for Cutie originally began as a solo project for Ben Gibbard, who at that time was recording under the name All-Time Quarterback. After the success of his demo album, You Can Play These Songs with Chords, he expanded the band to include guitarist Chris Walla, drummer Nathan Good and bass guitarist Nick Harmer. Death Cab for Cutie released its debut album, Something about Airplanes, in 1998 through the record label Barsuk. A few years later, in 2003, the album Transatlanticism brought the band some mainstream recognition. Death Cab for Cutie achieved a major breakthrough after signing with the record label Atlantic in 2004. Plans, its first album with Atlantic, reached a peak position of No. 4 on the US charts and achieved a platinum certification by the RIAA. Death Cab for Cutie sustained its success with the release of its next album, Narrow Stairs, in 2008. The album reached No. 1 on the US chart and spawned a number of well-known singles, including "I Will Possess Your Heart." Death Cab for Cutie has received eight nominations from the Grammy Awards, including the 2006 Best Alternative Music Album, the 2009 Best Rock Song and the 2016 Best Rock Album. The music video for "I Will Possess your Heart" also won a 2008 MTV Video Music Award for Best Editing. The band has performed at the Firefly Music Festival, the Life Is Beautiful Festival and Coachella, among many others.
Where can I purchase Death Cab for Cutie tickets?
StubHub offers a convenient and easy way to shop for and purchase Death Cab for Cutie concert tickets.
Is Death Cab for Cutie touring in 2019?
Death Cab for Cutie is touring in 2019, frequently accompanied by other musical acts. The band will make appearances with Dizzy in Alberta, Beach Bunny in Chicago, Jenn Champion in San Diego and Vancouver, Hazel English in Saratoga, Calif., and Car Seat Headrest in Los Angeles, Portland and Redmond.
Where is Death Cab for Cutie playing?
In 2019, Death Cab for Cutie will perform in the United States, Canada and parts of Asia. The band will also play at Lollapalooza in Chicago, Ill., the Sonoma Harvest Music Festival in Calif., and the Fuji Rock Festival in Yuzawa, Japan.
What is the band's setlist like?
Death Cab for Cutie plays all of its hits, including "I Dreamt We Spoke Again," "Summer Years," "I Will Possess Your Heart," "We Looked Like Giants," "The Ghosts of Beverly Drive," "Styrofoam Plates," "Long Division," "Northern Lights," "I Will Follow You Into the Dark," "When We Drive," "No Sunlight," "Tiny Vessels," "Transatlanticism," "Black Sun," "Soul Meets Body" and more.
Who are the members of Death Cab for Cutie?
Apart from the original members Benjamin Gibbard and Nick Harmer, the band also consists of percussionist Jason McGerr, who has been with them since 2003, and guitar and keyboard players Dave Depper and Zac Rae, who joined in 2016.
Which artists are similar to Death Cab for Cutie?
If you are a fan of Death Cab for Cutie tours, then you might also want to check out another alternative rock band like Modest Mouse.
Back to Top
Epic events and incredible deals straight to your inbox.