We didn't find any Events nearby, but here's what's happening in other cities.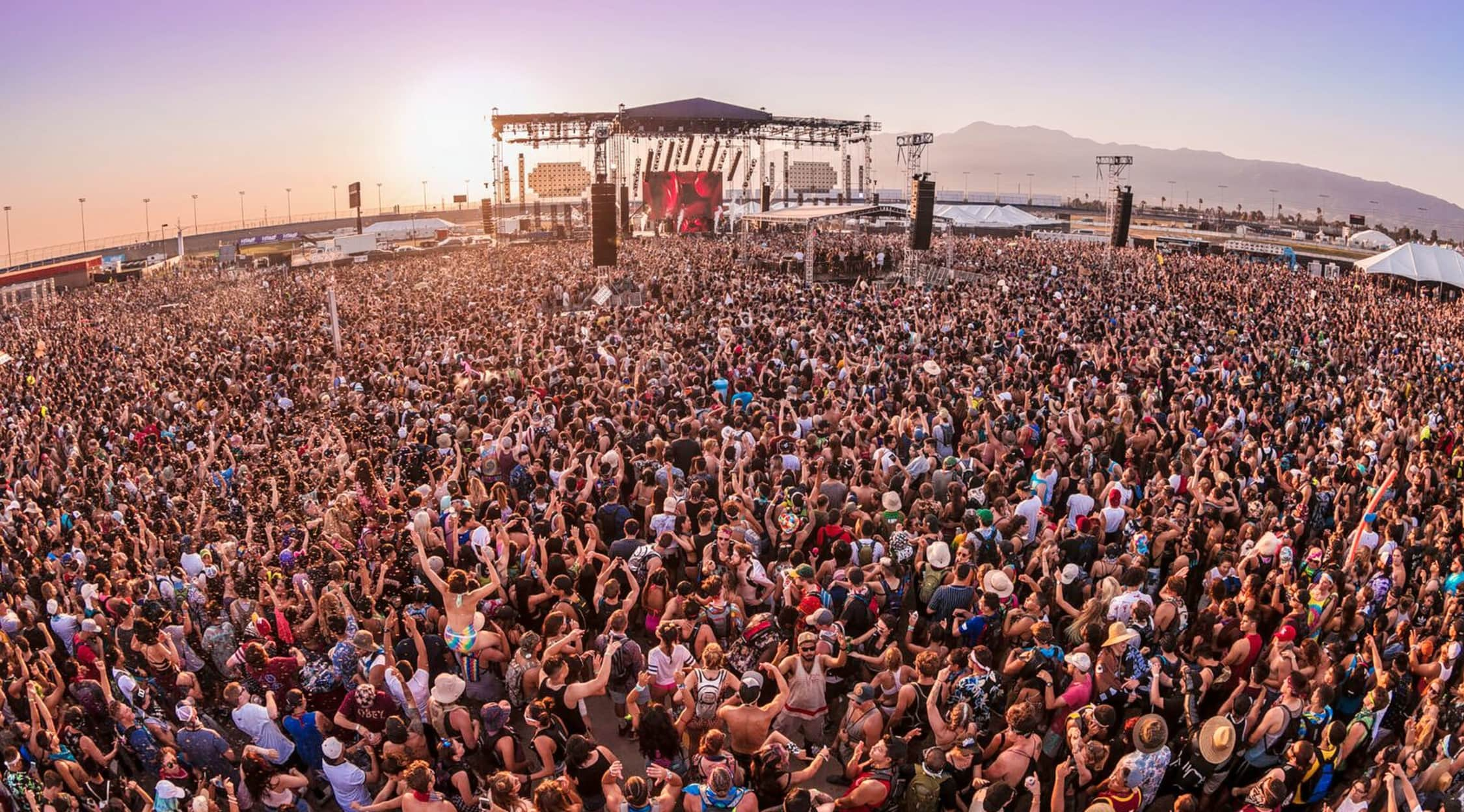 Alive Coverage
Decadence Music Festival Tickets
Decadence Music Festival Tickets
Part rave, Burning Man and reunion with a thousand or so of your closest personal friends, the annual two-day Decadence Music Festival is one of the most dynamic electronic dance music events in the nation. The 2019 Decadence Music Festival begins Monday, December 30, 2019, at 7 p.m. and ends Wednesday, January 1, 2020, at 5 a.m. This festival held in Chandler, Ariz., features some of the biggest names in electronic dance music (EDM), making it one that is on many EDM fans' bucket lists.
The History of the Decadence Music Festival?
The first Decadence Music Festival in Chandler, Ariz., was a one-day event that took place on December 31, 2015. It was produced by an outfit called Relentless Beats whose owners had become mesmerized by the musical genre known at that time as techno. In 2015, techno was the music of choice in the hippest clubs across the US, but it scarcely got any radio play. Could it become the basis for a successful New Year's soiree? The Relentless Beats crew wanted to find out. They brought headliners from all across the nation like 3LAU, Above & Beyond, REZZ and Drezo to Chandler. The party was a smashing success, and so the Decadence Music Festival was born. Today, techno is better known as electronic dance music or EDM, and the Decadence Music Festival has become Arizona's premier New Year's Eve bash.
Where can I buy Decadence Music Festival tickets?
Whether you're interested in purchasing General Admission tickets, or you want rock star treatment with a VIP pass, the best deals on Decadence Music Festival tickets can always be found at StubHub. This is a popular event that sells out fast, so you'll want to get your Decadence Music Festival tickets as soon as possible.
Where does the Decadence Music Festival take place?
The Decadence Music Festival takes place at the Rawhide Western Town & Event Center in Chandler, Ariz. Rawhide occupies more than 160 acres of beautiful Sonoran desert. The event venue features three stages. The Diamond Atrium stage is set up in a huge warehouse while the Sapphire Ballroom occupies an oversized circus tent-like structure. A third stage called the Ruby Courtyard is located outside between the two other stages. The Decadence sound crew is awesome, so you'll never experience the slightest bit of sound bleed between the three venues.
What kinds of music will I hear at the Decadence Music Festival?
Depending upon the DJ who's up at mike, you can expect to hear electrohouse with its raw beat and powerful bass line, atmospheric trance, wobble bass dub step or the darker, more aggressive melodies of trap music. Let the notes wash over you.
Who is playing at Decadence Music Festival 2019?
Some artists playing at Decadence Music Festival (Denver) 2019 are Zeds Dead, Steve Aoki, Jai Wolf, Rezz, Bassnectar, Tiesto, Tchami x Malaa, Don Diablo, DJ Diesel, and more!
What are some of the non-musical attractions at the Decadence Music Festival?
The Decadence Music Festival is known for its free rides. There's no limit to the number of times you can hit the Ferris wheel or roller coasters. There are also numerous booths and trucks selling a wide variety of food and drink as well as vendors peddling an astonishing array of clothes, totems and other great festival swag. If you're looking for the perfect photo to upload onto Instagram, you'll find plenty of one-of-a-kind art installations that will serve as awesome backgrounds for selfies.
What are some of the most memorable past Decadence Music Festival moments?
Nobody who was at the 2018 Decadence Music Festival will ever forget 4B's energetic set. What a great way to start the new year.
Back to Top