We didn't find any Events nearby, but here's what's happening in other cities.
Dee Dee Bridgewater tour venues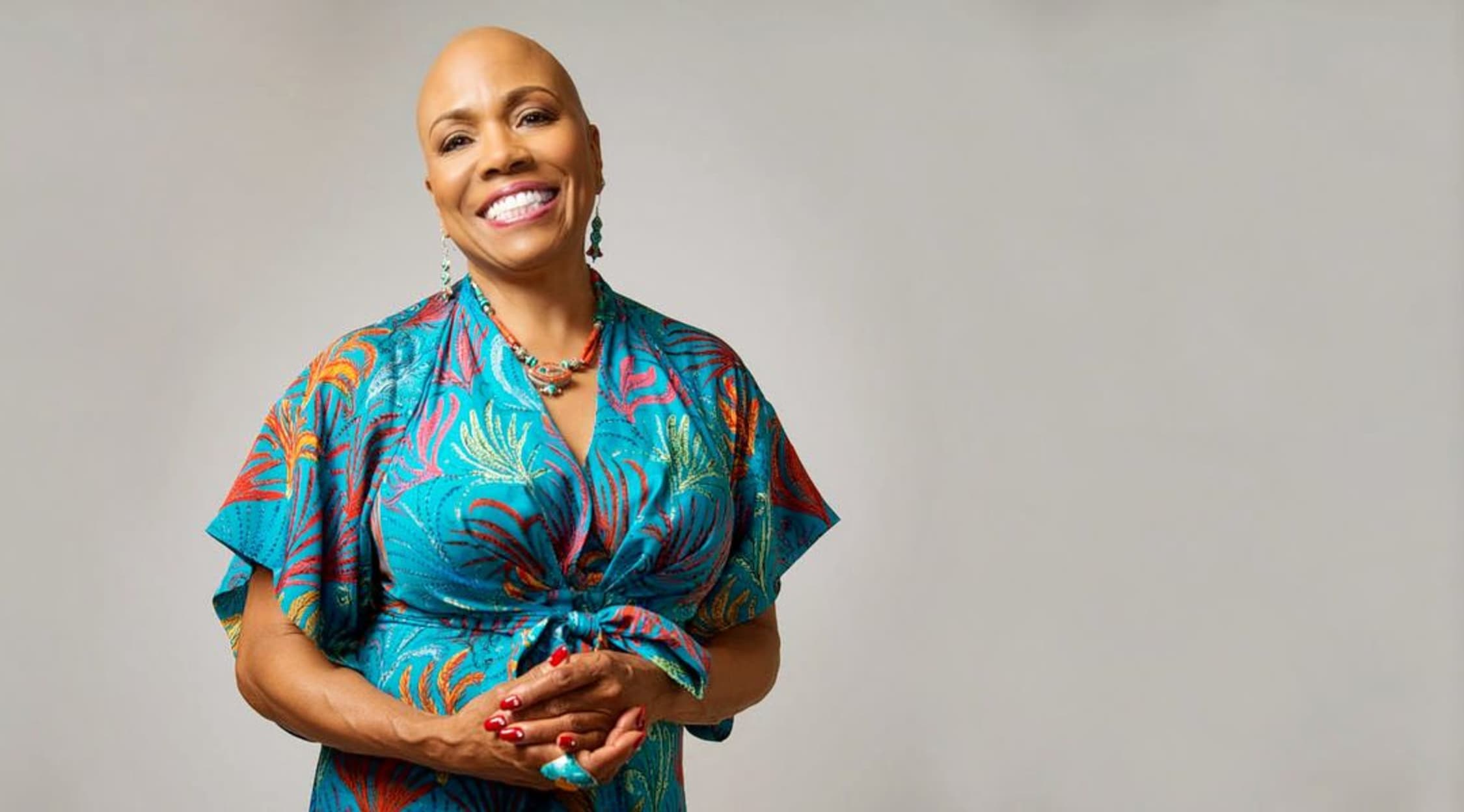 Rovi
Dee Dee Bridgewater Tickets
Dee Dee Bridgewater Tickets
If you're searching for the true, living, performing definition of a great female jazz vocalist, then look no further than Dee Dee Bridgewater. The remarkable Dee Dee Bridgewater defines jazz itself. With her live vocal performances, recordings, songwriting and stage acting, she is a miracle to behold. Since 1966, she has set the bar high on accomplishments that have rarely been achieved in entertainment. Now StubHub offers you a chance to experience the music of Dee Dee Bridgewater live! Grab your concert tickets now before it's too late!
Dee Dee Bridgewater Concert Tickets
Dee Dee Bridgewater is a three-time Grammy-winning songwriter. As a stage actress, she has garnered a Tony Award. She is also the host of National Public Radio's syndicated radio show, JazzSet with Dee Dee Bridgewater. Yet with all those accomplishments, she has also taken on the world as a United Nations Ambassador for the Food and Agriculture Organization. This American-born songstress and actress is without a doubt a national treasure!
Dee Dee Bridgewater Jazz
Raised in Flint, Michigan, Bridgewater was the daughter of Matt Garrett, a jazz trumpet player and teacher. It was through his influence that she was exposed to jazz at a tender age. She began singing at the age of 16 in a rock and rhythm and blues trio performing in Michigan clubs. A studied musician, Bridgewater attended Michigan State University and later the University of Illinois at Urban-Champaign. After meeting and marrying trumpeter Cecil Bridgewater, they moved to the Big Apple. It was there that she performed with many of the best musicians in the history of jazz music. Greats such as Sonny Rollins, Dizzy Gillespie, Dexter Gordon, Max Roach, Saharan Roland Kirk and many others. In 1974 she captured the Tony Award for her role as Glinda the Good Witch in the Broadway musical, The Wiz, as best featured actress. Not surprisingly she has performed on stage as Billie Holiday in Lady Day after moving to Paris in 1986. Much like Holiday, she reaches down deep inside herself and hands the audience her heart. She has a mature, soulful and genuinely unique take on the expression of every song she performs. Each piece is not just sung but acted out in the characters that are born out of Bridgewater imagination and with that springs a fresh interpretation. With 15 recordings spanning from the 1974 Afro Blue to the 2011 hit, Midnight Sun, Bridgewater has encompassed a vast variety of jazz sounds flowing from her own signature voice!
Dee Dee Bridgewater Tour Schedule
Dee Dee Bridgewater frequently tours all over the world and is loved by audiences internationally. She truly speaks a musical language that is understood by every jazz enthusiast. Even if jazz is not your first choice for an evening of musical entertainment, Bridgewater will convert you with her seductive movements and steamy vocals. She is chatty with her audience and playful with band members who are impressive in their own right adding remarkable instrumental solos. Bridgewater graciously lays out and shares her limelight with her band members so that each musician can be appreciated. She gracious, captivating and commanding. Bridgewater is the quintessential artist of jazz classic material and is a wonder not to be missed!
Dee Dee Bridgewater Concert Tour
Enjoy the powerhouse voice of Dee Dee Bridgewater. Don't miss out on your chance to attend one of Dee Dee Bridgewater live performances. Tell your friends and family members and pick up a pair of blues, R&B and jazz tickets fromStubHub. And don't forget to bookmark StubHub for all of your future entertainment needs. StubHub carries tickets for theater productions, operas, sporting events, rodeos, the circus and everything under the sun. Don't spend another weekend sitting at home. Check out StubHub today!
Back to Top