We didn't find any Events nearby, but here's what's happening in other cities.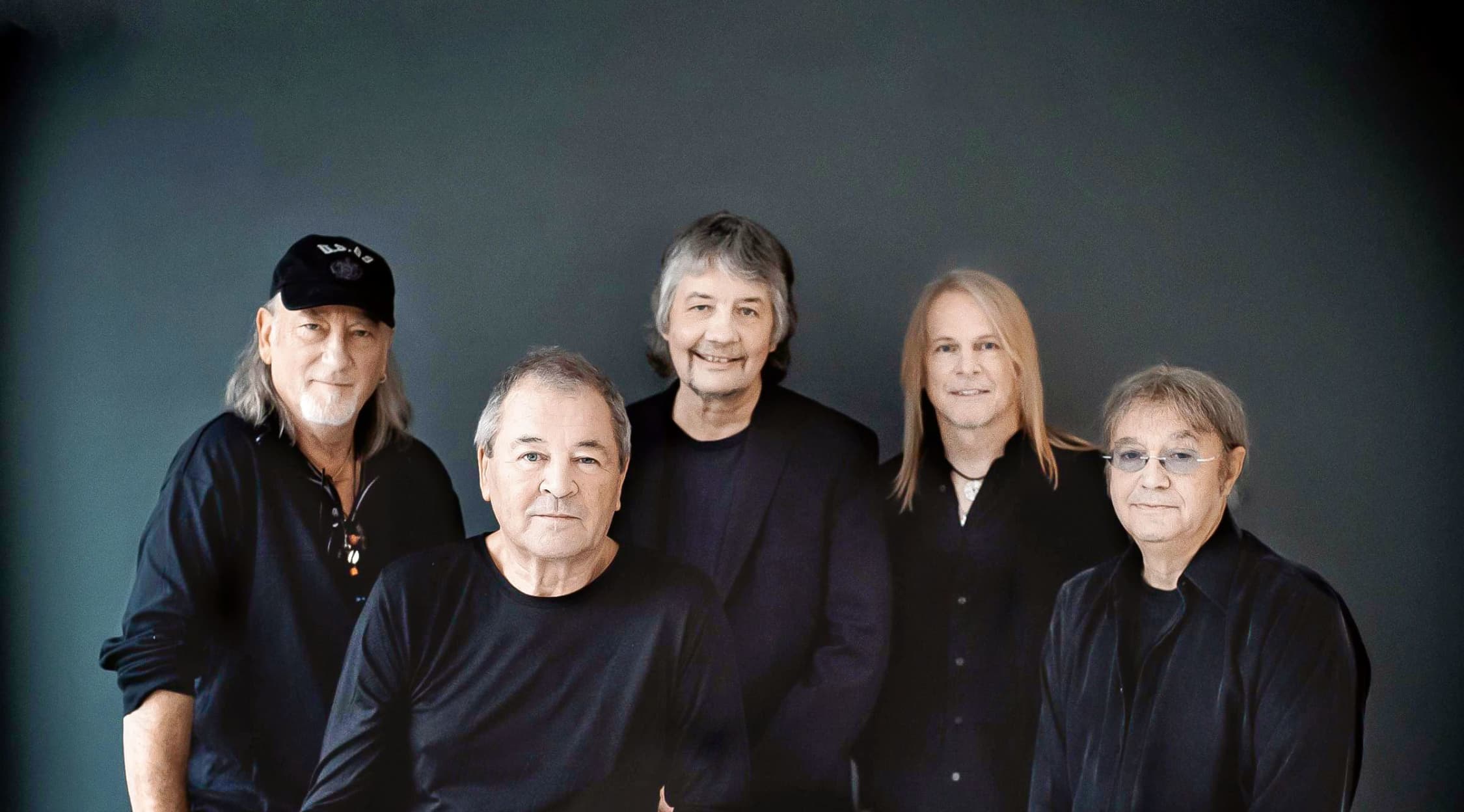 Rovi
Deep Purple Tickets
Deep Purple Tickets
In 1968 a band was formed that would end up being a trailblazer for modern hard rock and heavy metal music. Deep Purple began as a progressive rock band but began to change their sound in 1970. They hold the honor of being in the 1975 Guiness Book of World Records as the Globes Loudest Band for a concert they performed in 1972 at the Rainbow Theatre in London, England. Despite many lineup changes and an eight-year hiatus, Deep Purple has been hailed as the No 22 on VH1 Greatest Artists of Hard Rock and British radio station, Planet Rock, ranked them as the 5th most influential band ever. In 2016, Deep Purple was inducted into the Rock and Roll Hall of Fame. They have received the 2008 World Music Awards Legend Award, the 2011 Classic Rock Awards Innovator Award, and in May of 2019, Deep Purple received the Ivor Novello Award for International Achievement. Their album, Made in Japan was ranked by Rolling Stone readers as the sixth best live album of all time. They have had nine Top 10 records and two Top 10 singles, with several of their records being certified gold and platinum, making them members of true rock royalty.
Deep Purple: They Took the Roundabout Way
When the initial musicians who started Deep Purple came together, they did not intend to become one of the leaders in the hard rock movement of the early 1970s. Chris Curtis, the former Searchers drummer, had an idea for a group he wanted to call Roundabout. Curtis had the idea that the band would include a "supergroup" of musicians, and the musicians would get on and off, creating a musical roundabout. Tony Edwards, the London businessman Curtis had pitched the idea to, loved the idea and agreed to finance it. They brought on various musicians that included everything from classically trained organists to guitarists. Curtis began using drugs such as LSD heavily, forcing the investors to dismiss him from the project he had conceived. More changes to the lineup continued, but the backers knew they had a sound that was going to attract people. It was not until 1968 that they had their complete lineup put together, and they changed their name to Deep Purple.
Where can I buy Deep Purple tickets?
To purchase Deep Purple tickets, buy from the internet's leading ticketing marketplace, StubHub.
How long is a normal Deep Purple concert?
Deep Purple plays for between one to two hours with most of their concerts running around 1 1/2 hours.
Where is Deep Purple playing?
Deep Purple has tour dates all over the world. Be sure to check StubHub to find a showing near you.
What does a Deep Purple setlist look like?
You can expect Deep Purple to play favorites such as "Smoke on the Water," "Pictures of Home," "Bloodsucker," "Uncommon Man," "Perfect Strangers" and "Highway Star."
Who are the members of Deep Purple?
With as long as Deep Purple has existed, they have been through a few changes in their lineup. Their current lineup consists of Ian Paice, the drummer and only original member left, Roger Glover on bass, Ian Gillan on vocals, Steve Morse on guitars and Don Airey on keyboards.
Where did the name Deep Purple come from?
When Deep Purple decided that it needed to change its name from Roundabout, they had members put in suggestions. One possibility was Concrete Gods, but they decided that was too harsh. Ritchie Blackmore had suggested Deep Purple because it was his grandmothers favorite color, and it got picked.
What other bands are similar to Deep Purple
For bands that are similar to Deep Purple, check out Van Halen, AC/DC and Metallica.
Back to Top
Epic events and incredible deals straight to your inbox.