There aren't any Events on the horizon right now.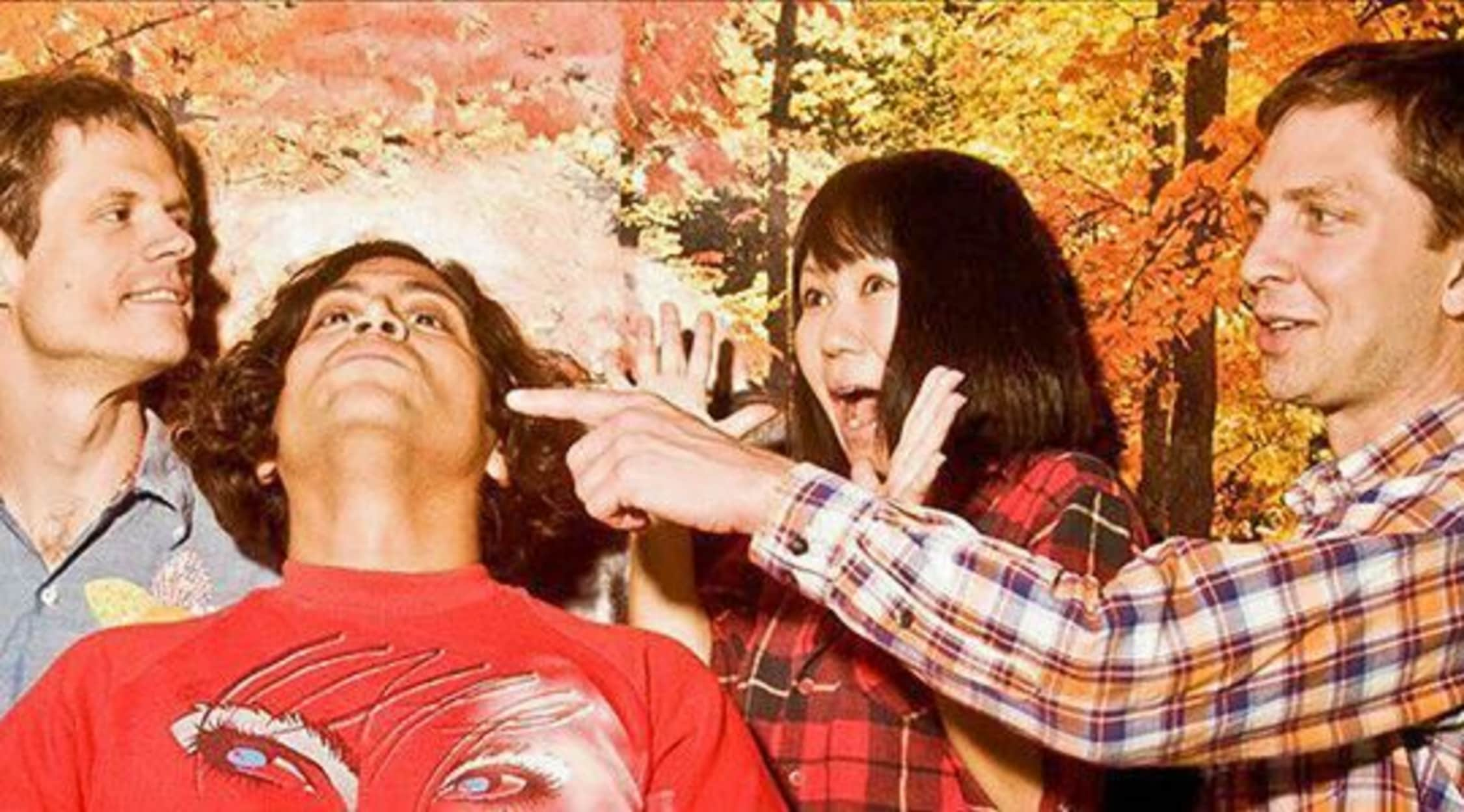 Rovi
Deerhoof Tickets
Deerhoof Schedule
Rock band, Deerhoof, delivers a distinctive style of music that shifts between noise, classic and pop rock. Comprised of current members, Ed Rodriguez, John Dieterich, Greg Saunier and Satomi Matsuzaki, Deerhoof attributes their sound to a number of primary musical inspirations. They include the Foo Fighters, TV on the Radio, Flaming Lips, Stereolab, Grizzly Bear, of Montreal, Sufjan Stevens, St. Vincent, Sleigh Bells and Dirty Projectors. Their tunes are also frequently done by other artists, including David Bazan, Los Campesinos!, Marco Benevento, Phil Lesh and more. The best way to experience this authentic brand of music is to hoof it to one of their concerts hosted at top-notch venues like the Union Transfer in Philadelphia, Pennsylvania; Troubadour in West Hollywood, California; and the Great American Music Hall in San Francisco, California. Stay on top of Deerhoof's full concert schedule by signing up for StubHub's event updates today!
Deerhoof Background
Deerhoof started out as a pet project for Rob Fisk (guitarist) and Greg Saunier (keyboardist/drummer) in 1994. They started out with 7" releases that included, Return of the Woods M'Lady and For Those of Us on Foot. Both served as hints as what would later become part of their signature eccentric and experimental bend. Their lineup became a revolving door throughout the 90s, which included Chris Cooper of Angst Hase Pfeffer Nase. In 1997, their first full-length effort arrived titled, The Man, the King, the Girl. After Holdy Paws dropped in 1999, original member, Fisk, exited the group as well. He was replaced by John Dieterich. Halfbird came next in 2001, and that same year, Deerhoof issued the 7" My Pal Foot Foot. The highly praised Reveille arrived in 2002, followed by Apple O' in 2003 and Milk Man in 2004. They continued their prolific schedule in 2005. Compounded with a heavy tour schedule, that year also yielded the Green Cosmos EP, the Runners Four album and a Deerhoof tribute effort. In 2006, Deerhoof shared the bill with high-profile acts like the Fiery Furnaces, Mary Timony and the Flaming Lips. Around the same time, Deerhoof worked closely with Ed Shearmur, a composer, on scoring the music for a Justin Theroux film, Dedication. As the 2000s wore on, Deerhoof released Friend Opportunity in 2007 and Offend Maggie in 2008. Beginning in 2010, Deerhoof began revealing tunes from their next album through various media vehicles, generating some buzz for fans. The anticipation was built up for their next release, Deerhoof vs. Evil. Their latest efforts include Breakup Song (2012) and La Isla Bonita (2014).
Deerhoof Albums
Deerhoof's discography includes the following studio albums: The Man, the King, the Girl (1997); Holdypaws (1999); Halfbird (2001); Reveille (2002); Apple O' (2003); Milk Man (2004); Green Cosmos (2005); The Runners Four (2005); Friend Opportunity (2007); Offend Maggie (2008); Deerhoof vs. Evil (2011); Breakup Song (2012); and La Isla Bonita (2014). The band is credited with numerous EPs available through downloads, split releases, 7" tracks and collaborations with other artists.
Deerhoof Trivia
Did you know that a ballet was performed in North Haven, Maine, that was adapted from Deerhoof's Milk Man? Yep, it's true. The quirky album unravels the slightly unnerving tale about a kidnapping milkman who conceals children in the clouds. But, drama teacher Courtney Naliboff, ran with the idea and decided the album should be set to interpretative dance for a play for children.
Deerhoof Concert Experience
Deerhoof delivers an event that you just have to see for yourself. When Deerhoof comes to town, you can guarantee an evening that's anything but predictable. Be prepared to be hooked in with a steady string of quirky lyrics and raise-the-roof volume that will get you out of your seat. There is still no mimicking the live music experience, giving you plenty of reasons to head out for a memorable show that is sure to be the talk of the town.
Seeing a concert live is just one of those experiences that everyone needs now and again, as it brings the whole musical experience to a completely different level – one you certainly can't duplicate from home no matter how expensive your sound system is. Come out and see some of the most talented musicians around and you'll end up with a great concert experience brimming with unforgettable moments that will have you talking about it well after the. Once you've seen your favorite band in action, you'll never be able to look at them the same way ever again.
To experience the over-the-top music of Deerhoof, you can't just depend on your playlist and your computer speakers. When they're set to take to the stage for a great set, the energy around the crowd is sure to be absolutely electric, though that's not something that you're going to want to be left out of. Instead of counting on your co-workers version about how awesome the show was, see for yourself by snagging a few seats with StubHub, your one-stop-shop when it comes to access to the concert world.
Back to Top