There aren't any Events on the horizon right now.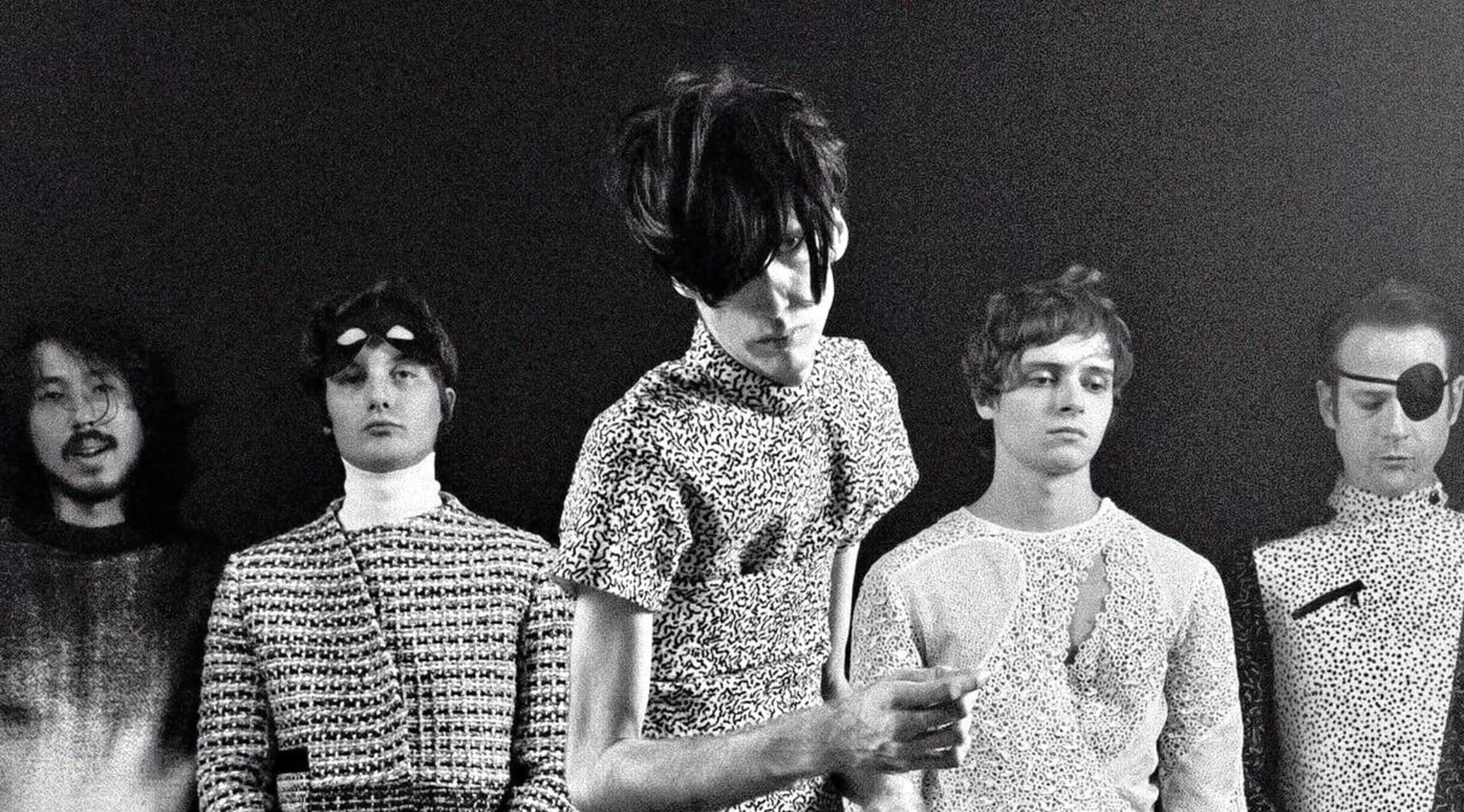 Rovi
Deerhunter Tickets
Deerhunter Tickets
Formed in 2001, Deerhunter went through several lineup changes during the first few years of its existence. Once Deerhunter had a strong and somewhat steadier list of members, the band began producing music and touring locally near Atlanta, Ga. In the first ten years of its existence, the band put out five studio albums and performed a wide array of live concerts. These albums were largely experimental in nature, combining instrumentals with Bradford Cox's distinct voice and recordings of unusual sounds such as ambient noises from nature, rats scurrying across floorboards and the noises made by trapped insects. Known for having a wild stage presence to match its unique studio recordings, Deerhunter started off strong and continues to maintain a strong presence in the indie rock scene.
Alt-Rock from Atlanta
Deerhunter's current members are strong musicians who have come together for a unique, alt-rock sound. Bradford Cox provides the vocals, guitar and keyboards; Moses Archuleta is responsible for the drums; Lockett Pundt plays lead guitar and provides backup vocals and keyboard; Josh McKay is the band's longstanding bassist and Javier Morales is behind the band's synthesizers and alto saxophone. Together, these musicians create a sound that is fun and funky fresh. The band has toured across the United States as well as around the globe, taking its southern indie rock flavor to the top of the charts as it goes.
Where can I buy Deerhunter tickets?
If you are looking for tickets to a Deerhunter concert, you can find a wide array at StubHub, the world's largest ticket marketplace. You can learn more about seats and venues while staying confident that your purchase is protected by the FanProtect guarantee.
What are some must-listen-to albums by Deerhunter?
The band's fifth studio album, Halcyon Digest, is a fan favorite with many songs often performed live in concert. The record features hits such as "Desire Lines" and "Memory Boy," and it was ranked at No. 3 on Pitchfork's 50 Greatest Albums of 2010 list. Likewise, Deerhunter's sixth studio album, Monomania, is one of the band's fun, catchy albums that received both fan support and critical acclaim. The record debuted at No. 12 on the US Billboard chart, and it contains well-loved hits such as "Pensacola" and "Dream Captain."
What are some of the songs that Deerhunter performs live?
A Deerhunter concert setlist is often diverse and innovative. You can expect to hear a combination of old classics and new hits. Some songs Deerhunter tends to perform live include "Pensacola," "Death in Midsummer," "No One's Sleeping," "Helicopter," "Revival," "Desire Lines," "Take Care," "Futurism," "Plains," "Coronado," "He Would Have Laughed," "Agoraphobia" and "Nothing Ever Happened."
What can I expect from a Deerhunter concert?
The members of Deerhunter have an undeniably great time when performing live. Every single member of the band looks like he is having the time of his life. The band is made up of equally talented musicians and performers, and this sheer, raw talent is only amplified by Deerhunter's love of sharing music. You can expect a good amount of crowd engagement, ranging from band members getting off the stage and performing in the crowd to bantering back and forth with the audience between songs on the setlist. A Deerhunter concert is often full of fans singing along to favorites and dancing happily.
Has Deerhunter been nominated for any awards?
Probably coming as a surprise to fans, Deerhunter has not been nominated for any formal awards in spite of its immense talent and affinity for performance art.
Who are some artists and performers similar to Deerhunter?
Deerhunter creates a fun and unforgettable musical experience. Some artists who channel a similar energy and create music that is also fun, experimental and heart-pounding as Deerhunter include Tame Impala, Animal Collective and The Flaming Lips.
Back to Top