There aren't any Events on the horizon right now.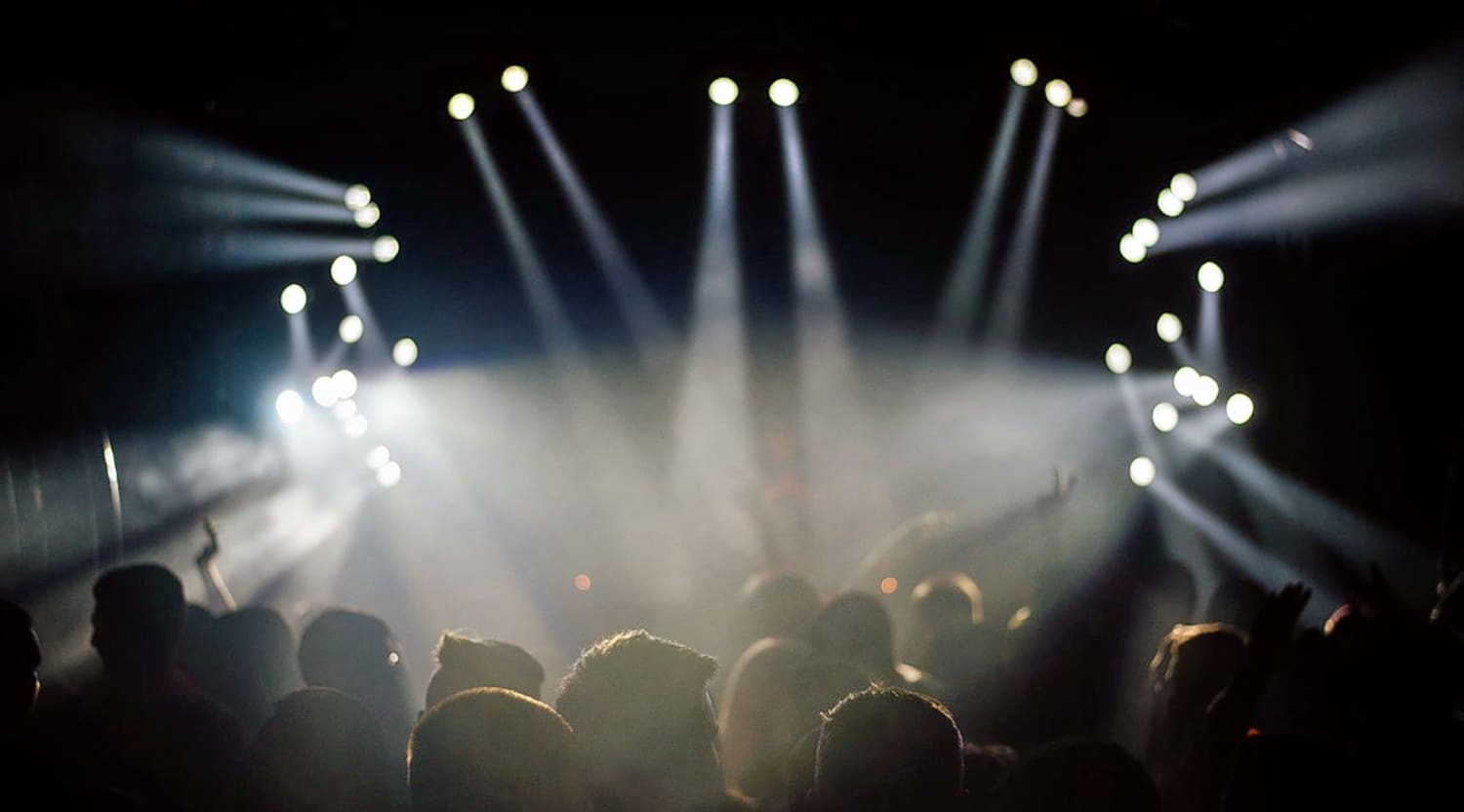 Stocksy
Defeated Sanity Tickets
Defeated Sanity – The 2016 Tour
Whether German metal act Defeated Sanity are playing at Malone's in Santa Ana, Metro Bar in Salt Lake City, First Avenue in Minneapolis, or any of the other iconic clubs booked for their 2016 U.S. tour, this relentless technical death metal band delivers one of the best concerts in the business. Their U.S. tour is set to be one of their deadliest and most aggressive to date as they showcase their newest material and classic fan favorites. Don't miss out on your chance to see one of the most brutal metal acts of Bavaria live and in the flesh! Get your tickets today.
About Defeated Sanity
Defeated Sanity are a German death metal group based in Dachsbach, Bavaria. They formed in 1994 and were initially the side project of drummer Lille Gruber and his father, guitarist Wolfgang Teske. Gruber is the only original member left in the band following Teske's departure in July of 2008. The other members are guitarist Christian Kuhn and bassist Jacob Schmidt. For almost a full ear, Defeated Sanity were looking for a new singer, as Jens Staschel had left the band shortly before Teske. A new vocalist, Disgorge's A.J. Magana, was announced in June of 2009. Since they formed, Defeated Sanity have issued four studio albums. 2004's Prelude to the Tragedy and 2008's Psalms of the Moribund were released through the U.K. label Grindethic Records. In May of 2009, Defeated Sanity announced they had signed to Willowtip Records, and 2010's Chapters of Repugnance and 2013's Passages into Deformity were released on that label. The band have also issued a number of splits, demos, and promos. Inspired by acts such as Suffocation and Cannibal Corpse, their music is primarily based on the American style of death metal.
After their formation in 1994 in Dachsbach, Germany, singer Robert Colnik and bassist Jonas Gruber joined the band as session musicians in 1996. This lineup cut the band's first two demos, 1996's Devoured by the Black and 1998's Withdrawn from Beauty. After undergoing the first of many lineup changes, Defeated Sanity eventually added bassist Tino Kohler and guitarist Christian Muenzner. Colnik left the group in 2000, shortly after recording a demo. Markus Keller replaced him, and Defeated Sanity re-recorded a track on the demo which was later featured on a split album with Poppy Seed Grinder in 2001. Later that year, Muenzner took his leave to join Necrophagist. Brazilian death metal group Imperious Malevolence and Defeated Sanity issued a 7" split EP in 2003 through Merciless Records.
In 2004, the band signed to the U.K.-based Grindethic Records, through which they issued their full-length debut. The record was cut in Rhauderfehn, Germany at Sound Forge Studios. Defeated Sanity produced the record themselves, and Andreas Hilbert helmed the mastering and engineering. Prelude to the Tragedy was issued in November of that year. The album earned mixed reviews. Diabolical Conquest was full of praise, calling the album a "gleaming chrome harpoon" of technically immaculate death metal and lauding its interweaving of cryptic riff-tangles and percussive convolutional violence to achieve utterly enjoyable and surprisingly comprehensible results. Another strong point was the album's drumwork, which is relentlessly complex, enhancing both the barbaric and progressive elements of the songs, nailing ruthless patterns to them with expert fills, lucid cymbals, and a satisfying snare punch. Negative reviews of the album mostly concerned the higher technical approach of the music. Lords of Metal claimed it would only interest diehard lovers of thrash and mathematicians. To support the album, Defeated Sanity toured throughout 2005, playing at Rotterdam Deathfest (the Netherlands' extreme metal festival) along with acts such as Vomit Remnants, Visceral Bleeding, and Suffocation.
The band underwent more lineup shakeups with Christian Kuehn joining on guitar, Jens Staschel on vocals, and Jacob Schmidt still on bass. In August of 2006, Defeated Sanity recorded their sophomore studio set at Sound Lodge Studios. It was mastered by Disavowed member Robert Kok and engineered and produced by Jorg Ukenand. At the same time, Gruber drummed with Austrian blackened death metal act Belphegor for their North American tour with Krisiun and Unleashed. Psalms of the Moribund was issued in March of 2007 through Grindethic Records. Like the band's debut, the album earned mixed reviews. Erik Thomas (Teeth of the Divine) praised the ultra-deep, grindcore-esque burps layered over savage yet complex riffs, and he compared them to Devourment and Suffocation in their ability to throw in some nice lurches and grooves amid all the blasting carnage. Otherwise, Thomas deemed Psalms of the Moribund a fairly breakneck assault of ravenous blast beats and squealing pinch harmonics. Kostas Sarampalis (Chronicles of Chaos) criticized Jens Staschel's vocal style, complaining that his constant low growling was unintelligible.
Defeated Sanity performed in Baltimore, Maryland at Maryland Deathfest at the Sonar in May of 2008, along with Monstrosity and Anaal Nathrakh. In July of 2008, two members left the band: Staschel first, followed by Teske. The band recruited singer A.J. Magana of Disgorge, who recorded vocals on the group's third full-length release, Chapters of Repugnance. This album was released in May of 2010 through Willowtip Records. It was recorded in Berlin at Sound Forge Studios. Passages to Deformity arrived in 2013.
Although Defeated Sanity is of German origin, their material is based on American death metal. Drummer Gruber has explained that rock and blues music were developed in the United States, meaning that most music today goes back to that country. Because the roots are there, Gruber feels that the best musicians should adopt the style there. The main influences of Defeated Sanity are Suffocation, Immolation, and the early material of Cannibal Corpse. Gruber has also cited newer acts like Devourment and Disgorge as sources of inspiration. The band's lyrics are inspired by Brodequin's "awesome concept". They are dark and brutal, fitting with Defeated Sanity's preoccupation with gore.
Previous Hits
Some of Defeated Sanity's greatest songs are "Verblendung" (2013), "Calculated Barbarity" (2010), "Verses of Deformity" (2013), "Carnal Deliverance" (2010), and "Salacious Affinity" (2010).
Trivia
According to Decibel writer Cosmo Lee, Chapters of Repugnance had the first album cover that Willowtip refused to print. It was an over-the-top Hieronymus Bosch-style illustration of Hell, in which the denizens were all bald and naked.
The Defeated Sanity Concert Experience
Prepare yourself for one of the most brutal shows in death metal today. Defeated Sanity bring one of the most hard-hitting and high-energy shows in the business. They boast a perfect blend of killer percussion, tasty riffs, and diabolical vocals. Don't miss out on your chance to see Defeated Sanity in the United States!
Back to Top
Epic events and incredible deals straight to your inbox.