We didn't find any Events nearby, but here's what's happening in other cities.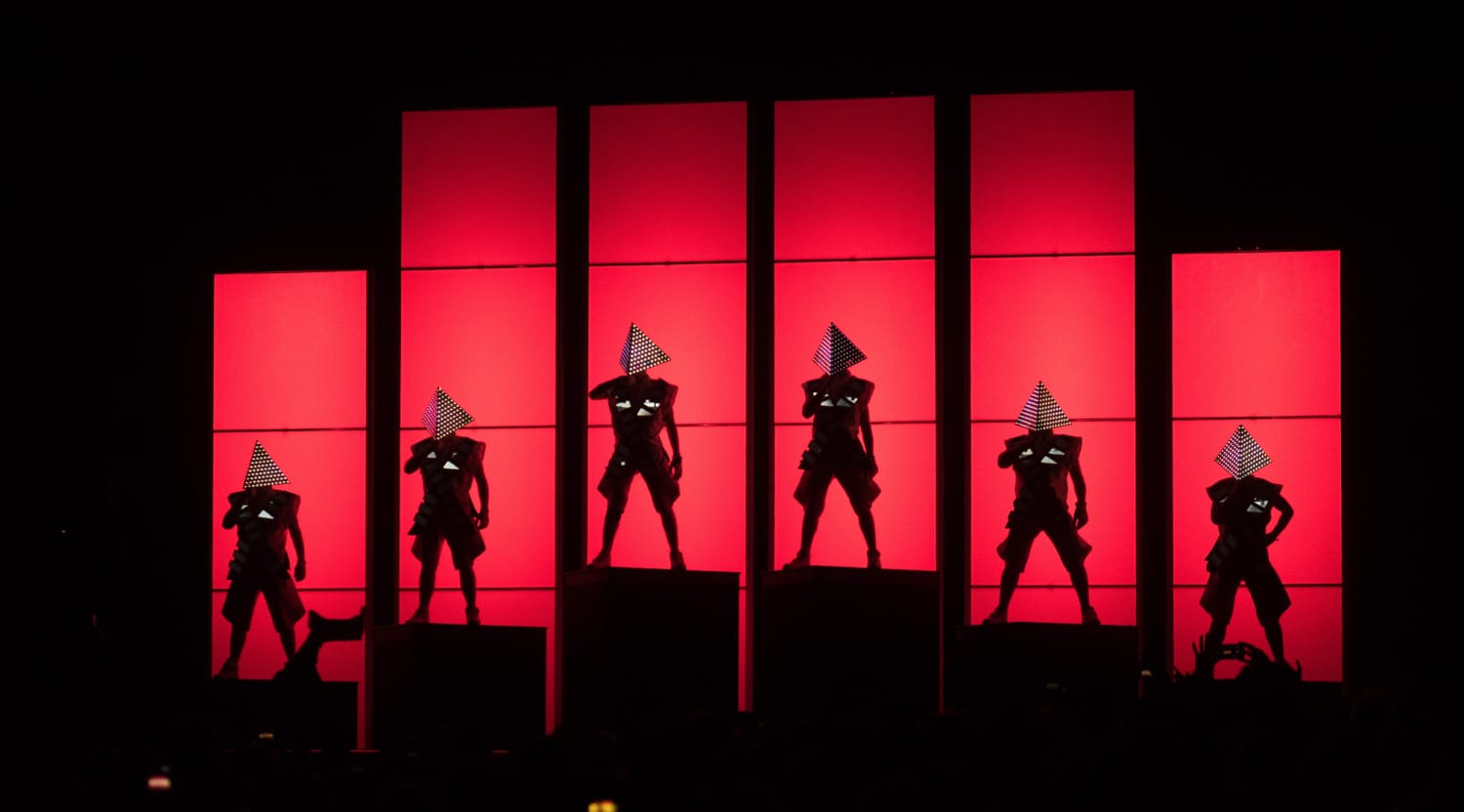 Zuma
Deichkind Tickets
The craziest hip-hop you can imagine – that's Deichkind
Deichkind is the complete antithesis of the cutting-edge modern German hip-hop duo. Sure, they're savvy and street smart, but where so many other hip-hop and rap artists are pretty serious about their message and very earnest in its delivery, these guys are all about being flippant and fun, while dishing out some seriously tasty pop inside their hip-hop and German rap tracks. Buy or sell Deichkind tickets on StubHub and check them out for yourself.
Monty Python meets Die Antwoord in a hip-hop duo
Deichkind, which loosely translates as "dyke child", have a lot in common with the more ridiculous international hip-hop acts like the weirdo that is Riff Raff, or the crazy MF Doom or even South Africa's unfathomably strange Die Antwoord. But again, perhaps because they're from Hamburg, their particular brand of wacky German idiocy has a flavour all of its own. They make you think of fellow German oddball rappers, Fettes Brot, with their own particular brand of music that, when they've every now and then thought to actually do something as conservative and formal as give it a label, they've dubbed "art-hop". Very tongue in cheek, you might think, unless the first type of art that springs to mind for you is Monty Python. They're a breath-taking mix of campy cabaret and space-oddity live props, lo-fi home-made looking visuals, and the kind of stage costumes that make early Chili Peppers look suave and sophisticated. They're an absolute riot, as you'll find out with Deichkind tickets for shows near you.


Hyperactive, but hyper-inventive comedy rap music
Deichkind has often been compared to fellow Hamburg hip-hop outfit Modeselektor when it comes to a stage show that is essentially a collection of comedy set to rap music. They are ultra-imaginative, and audiences at their live shows have rarely seen the same thing twice. They've often introduced interesting guest artists as well, such as Nina and Dendemann. This gives their performances a fresh edge every single time, which neatly matches their hyperactive, manic energy and seemingly minute concentration span. They're frenetic in all the right ways, hitting the funny bone more often than not, while at the same time generating a kind of music that, although it has never taken itself even vaguely seriously, has started to be listened to with increasing respect with each passing year. Deichkind tickets on StubHub are a chance to catch one of the most inventive hip-hop bands you're ever likely to encounter, and it's also an opportunity to catch a peek into a musical world that will give you an entirely new perspective on the techno and rap wannabes down the local. As always, you can get all the tickets you need on StubHub.
Back to Top
Epic events and incredible deals straight to your inbox.