There aren't any Events on the horizon right now.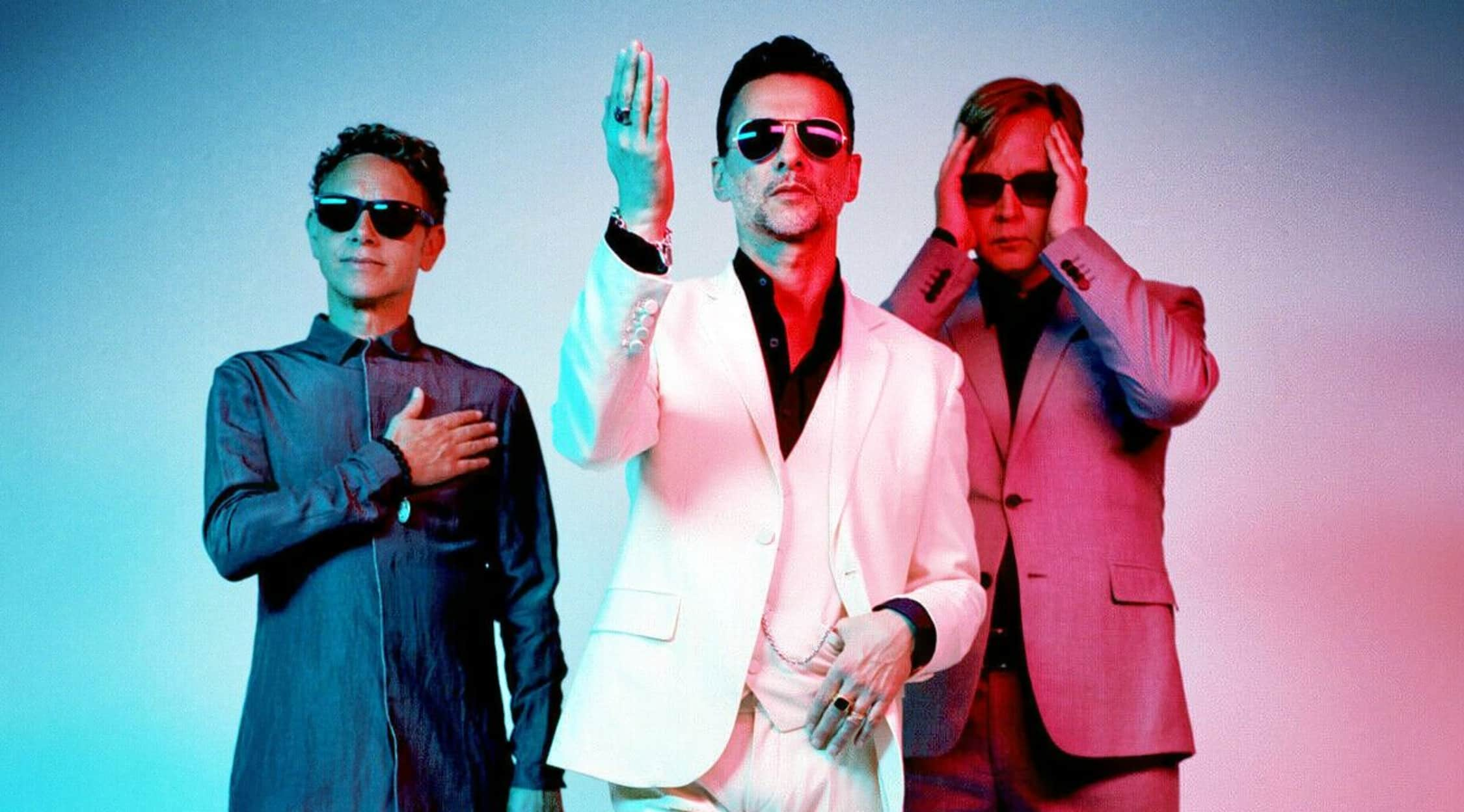 Rovi
Depeche Mode Tickets
Depeche Mode Tickets
Depeche Mode has been making music since 1980. They released their first album, Speak & Spell, in 1981 and have continued making music until their most recent release in 2017, Spirit. Depeche Mode's string of hits includes "Enjoy the Silence," "Personal Jesus," and "John The Revelator," many of which have been covered by other artists. The band has managed to appeal to mainstream artists as well as counterculture groups such as goths with their electronic rock and synth-pop styles over the past 30 years. Fans can see Depeche Mode headlining festivals such as Coachella as well as their own tours.
The Most Popular Band to Never Top the US Charts
Despite being popular enough to be a household name, outlasting many of their musical peers and having a dedicated group of fans, Depeche Mode has yet to release a No. 1 hit in the United States. Their popularity is in part because the group has never stopped touring even when struggling with issues such as drug abuse. These tour dates provide plenty of content for Depeche Mode's videos and live albums. With an abundance of tour dates in the United States and abroad, Depeche Mode makes it easy for fans to attend a show or five! In 2017, the band beat out Ed Sheeran, Justin Bieber and Bruno Mars, all big pop stars, by selling 1.27 million tickets.
Where can I buy Depeche Mode tickets?
Fans can purchase Depeche Mode tickets directly from StubHub. StubHub sells verified tickets to Depeche Mode concerts and festival appearances. You can view previously setlists on the band's website.
Will Depeche Mode tour in 2019?
The only show Depeche Mode has announced for 2019 is at the Aztec Theatre in San Antonio, Texas. However, more events will likely be announced.
What is Depeche Mode's tour setlist like?
The band typically plays popular hits such as "Personal Jesus," "Policy of Truth," "Enjoy the Silence," and "A Pain That I'm Used To." They also play songs from recent albums.
How often does Depeche Mode release a new record?
Few bands who have been around as long as Depeche Mode are as prolific as the English rockers. While other bands have records perforated with breaks, solo attempts, and sordid drama, Depeche Mode has continuously released and performed their music over the years. Releasing a new album approximately every four years has resulted in an impressive 14 studio albums with over 50 singles. Furthermore, Depeche Mode is known for releasing live albums. They currently have seven live albums that depict music as played on the road. The band has also released 14 video albums, which consist of live footage from its concerts.
Who are the members of Depeche Mode?
Depeche Mode currently consists of a trio of Dave Gahan, vocals and songwriting; Martin Gore, keyboards, guitar and songwriting; and Andy Fletcher, keyboards. Originally, Vince Clarke joined Andy Fletcher to create a band that was inspired by The Cure. As the band's direction changed, focusing more on publicity and less on the music, Clarke decided to move on from the band and join Erasure and was replaced by the classically trained Alan Wilder on keyboards and occasionally drums. Wilder remained with Depeche Mode until 1995 when he decided to focus on Recoil, which was once a side project of Depeche Mode. Since then, backing musicians have replaced Wilder on tour.
What can I expect from Depeche Mode's music?
Depeche Mode's music features heavy electronic influence in the form of synthesizers. While many songs are pop-themed and easy to dance to, there is an edgy undercurrent to the band's music. This may come in the form of social commentary as in 2017's "Where's the Revolution?" or their song "Personal Jesus."
Back to Top