There aren't any Events on the horizon right now.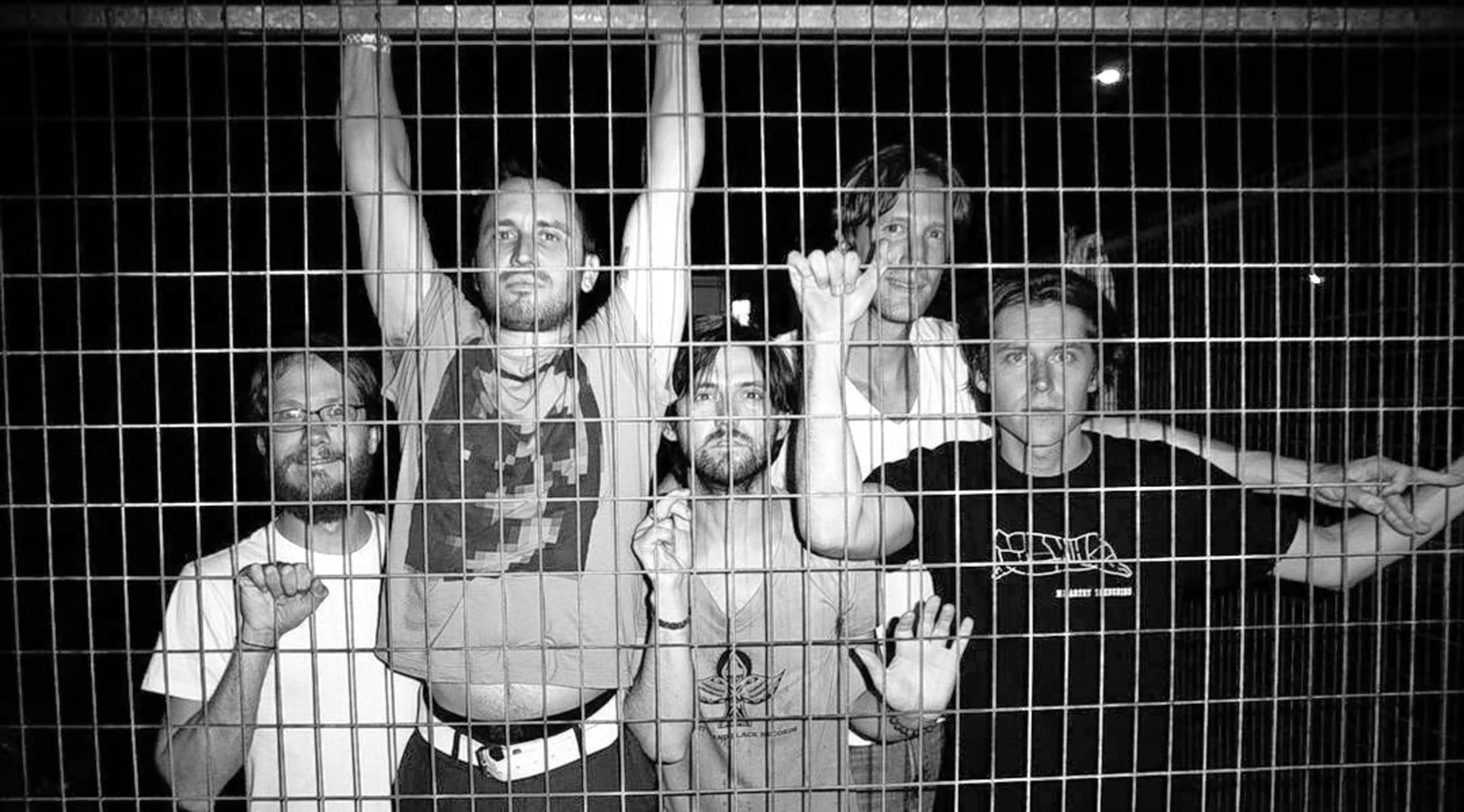 Desaparecidos Tickets
Desaparecidos Concert Schedule
This popular indie rock band is always in the middle of one exciting show or another, which is why it's always a good idea to step away from the playlist on your phone and get ready to see an exciting live show that everyone will be buzzing about around town. There has never been a better time to keep an eye on the concert calendar and make sure that you don't miss out on Desaparecidos when they come to town, as this is a band that you have to see up close and personal to truly appreciate. Once you're there, with Desaparecidos breaking out their best tracks and taking the show to a different level, you'll definitely be glad that you're not anywhere else, as this is an indie rock band that is known for delivering blistering performances to fans who turn up looking to see an amazing show.
Whether it's the Grog Shop in Cleveland, the Paradise Rock Club in Boston, the 930 Club in Washington D.C., or any of the other top-tier venues that the Desaparecidos might show up at, this is just one of those interesting groups that you have to see up close and personal sooner or later if you're an indie rock music fan. Desaparecidos is the type of group whose music talking about long after it's all over once you get a chance to see them the way they were meant to be seen, as they have a tendency to bring down the house down and create lifelong fans with every single tour stop.
Desaparecidos Background
As the first year of the new millennium drew to a close, the incredible indie rock band known as Desaparecidos would become the side project of the popular singer and guitarist Conor Oberst of Bright Eyes. The group would come together in Nebraska and would focus on delivering a unique blend of vocals, percussions and chords that would quickly have a significant impact on the indie rock scene. Desaparecidos would release their first single, "The Happiest Place on Earth," in 2000, and would spawn their successful first album, which was named Read Music/Speak Spanish and released in 2002. The Desaparecidos lineup consists of Conor Oberst on vocals and guitar, Landon Hedges on vocals and bass guitar, Matt Baum on drums, Denver Dalley on guitar, and Ian McElroy on keyboard, providing the perfect blend of different musical styles that have helped to make them a significant part of today's indie rock scene.
Desaparecidos Hits
So far, Desaparecido's most well-known output to date is their 2002 album Read Music/Speak Spanish, with popular tracks such as "Mall of America" and "Greater Omaha" making a significant impact with indie rock lovers all over the country. Highlights from this seminal album include "Manana," "The Happiest Place on Earth," and "Hole in One." Though they've focused mainly on touring in between Oberst's work with Bright Eyes, Desaparecidos would also deliver the acclaimed 2015 hit album Payola, which made was well-received by both critics and its dedicated fan base. Though there are a few more prolific bands out there than Desaparecidos, there is no denying the quality of the signature tracks from Desaparecidos, which has helped to make them into one of the hottest indie rock bands currently touring throughout the United States.
Desaparecidos Trivia
Can you name the band whose 1986 album had the first single that Desaparecidos front man Conor Oberst ever purchased?
The answer is The Cure, whose 1986 single Staring at the Sea had a significant impact on the musical development of Oberst. Oberst also sites luminaries like Neil Young, Leonard Cohen, John Prine, Townes Van Zandt and Emmylou Harris as significant influences on his musical style.
Desaparecidos Concert Experience
This indie music band knows a things or two about creating a significant connection with a live audience, making it always a good idea to head out for a night of music that will have you touting their performance abilities long after the final ballad. The concert experience is nothing short of unbelievable, but it's still something that you have to get immersed in if you want to truly appreciate particularly when you're talking about a celebrated indie rock band like Desaparecidos. When a great band like Desaparecidos takes to the stage, the energy will be nothing short of exhilarating, giving you plenty of reasons to click off the sound system and head out to see it all happen before your very eyes as Desaparecidos looks to put on yet another great show for their dedicated fan base. No matter how many different ways there are to listen to music these days, the digital era still can't keep up with the excitement of watching a great band rock the stage, which is exactly what you'll find from the opening track onward as Desaparecidos hits up a venue near you.
Back to Top