There aren't any Events on the horizon right now.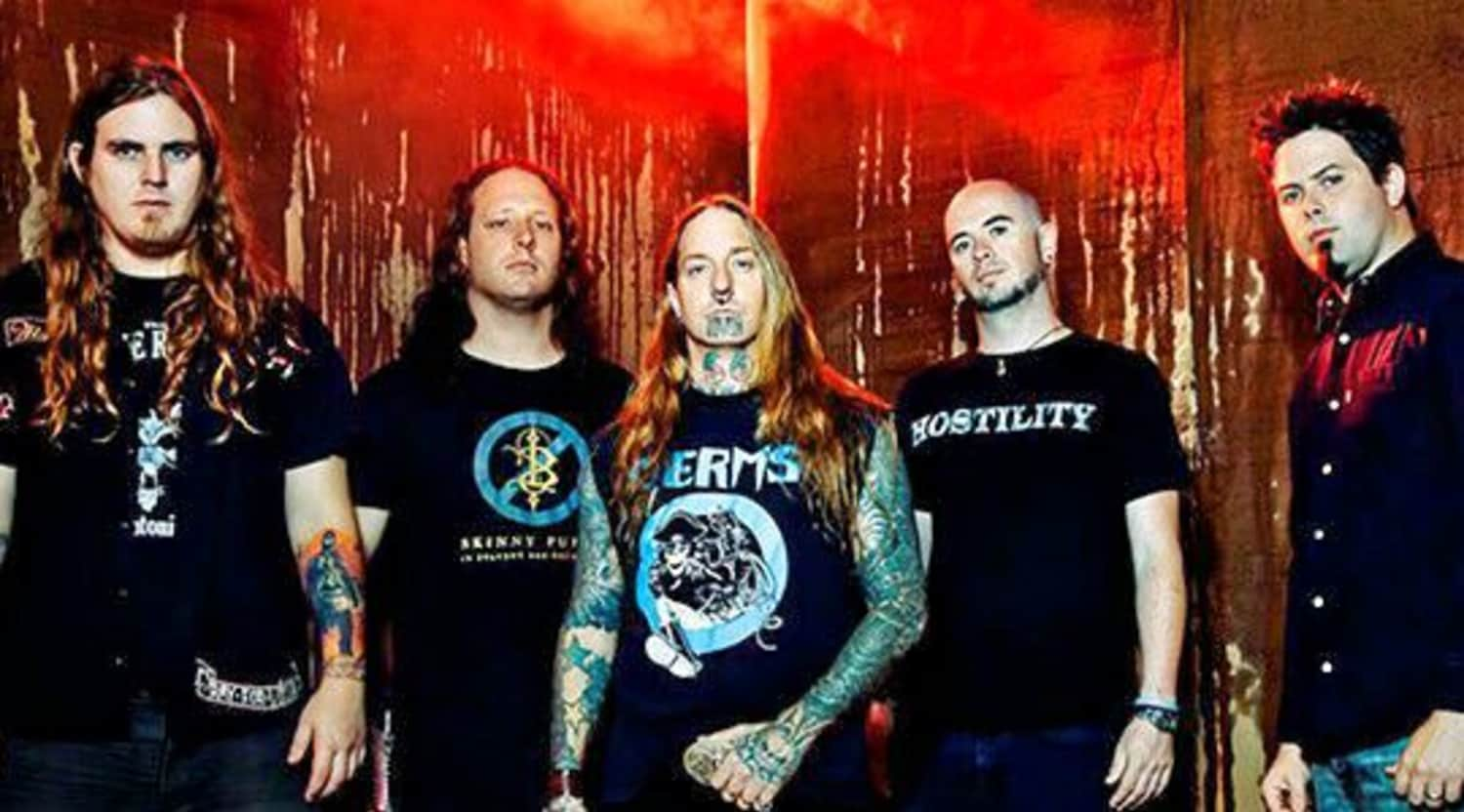 Rovi
DevilDriver Tickets
DevilDriver 2014 Tour Schedule
When you think of the beautiful coastal town of Santa Barbara, California, you don't usually think of heavy metal, but this picturesque town produced one of biggest heavy metal bands of recent years—DevilDriver. Since 2002, DevilDriver has been cranking out some serious heavy metal tunes that have earned them a large and devout following. Although the band was originally named Deathride, they had to change it due to copyright issues, and eventually settled on DevilDriver, a reference to the bells that Italian Wiccans used to ward of evil forces. DevilDriver is known for getting crowds riled up and feisty, meaning that their shows are always interesting and exciting!
You can experience the unstoppable energy of DevilDriver by grabbing tickets to one of their upcoming concerts! With a large schedule of upcoming shows, DevilDriver is in for a busy summer, which means that you get to have an incredibly fun night at one of their concerts! DevilDriver is ready to bring their heavy metal tunes to cities all over the country, including West Hollywood, Denver, Albuquerque, Tempe, San Diego, Boise, Spokane, Minneapolis, Milwaukee, Detroit, New York, Pittsburgh, Philadelphia, Baltimore, Atlanta, Fort Lauderdale, Dallas, and Austin. So get ready to rock out with DevilDriver this summer and grab your tickets to one of their upcoming shows by heading to StubHub right away! And sign up for event alerts from StubHub so that you are one of the first to be notified when DevilDriver and your other favorite bands schedule a show in your city!
DevilDriver Background
When Jon Miller was 15, he decided to form a band with his high school friends Jeff Kendrick and John Boecklin. The group initially called themselves Area-51, and they started off by playing cover versions of Metallica songs, as well as Pantera and Slayer songs. There was never any doubt in their minds that they wanted to keep their band linked to heavy metal. Shortly after they started performing local gigs, the members of Area-51 met vocalist Dez Fafara of Coal Chamber. When Fafara decided that he wanted to get out of Coal Chamber, he approached Miller, Kendrick, and Boecklin because he liked their heavy metal music style. With the addition of Fafara, the band had become a bigger force in the music scene, eventually changing their name to Deathride and later to DevilDriver.
The group released their self titled debut album in 2003, but it was poorly received by critics and by the masses. The primary songwriter of the album, Evan Pitts, left the band, making room for Mike Spreitzer to join. With a new songwriter and a new focus, DevilDriver got to work on creating new music, and their second album, The Fury of Our Maker's Hand. With these album, DevilDriver experienced significant success, even making it onto the Billboard 200. The album even debuted at the number one spot on the Top Heatseakers chart, and people all around the world started to devour DevilDriver's new tunes.
Over the course of the band's career, they have toured extensively throughout the world and have released several more hit albums. The current members consist of Fafara, Kendrick, Boecklin, Spreitzer, and Chris Towning, and every member brings an incredible energy to the stage during live performances. You definitely don't want to miss out on seeing this hardcore heavy metal band perform live on stage—grab your tickets from StubHub right away!
Biggest Hits
DevilDriver has released six albums since forming in 2002. After the flop of their first album, they came back with a vengeance and have continued to crank out successful albums, with their last album, Winter Kills (2013), peaking at number 32 on US music charts. Although the band has yet to release a single, they have released several phenomenal music videos that have excited their fans all over the world. Some of their most popular music videos include those to their songs "The Appetite", "Nothings Wrong", "End of the Line", "Clouds Over California", "Another Night in London", and "I Could Care Less". Don't miss out on the opportunity to hear these hits performed live and grab your DevilDriver tickets from StubHub right away!
Trivia
DevilDriver has tried to break a Guinness world record not just once, but twice, for the "largest circle pit".
The Experience
Get ready for a rush of adrenaline, because the energy levels at a DevilDriver concert are out of this world. With some incredible heavy metal songs and plenty of head-banging anthems, you definitely don't want to miss seeing DevilDriver at one of their upcoming shows! Make your way to StubHub right away to grab your tickets to one of DevilDriver's upcoming shows and prepare to have the time of your life while rocking out with these authentic heavy metal rockers! Buy your tickets soon, though, as tickets to DevilDriver's shows are bound to sell out fast!
Back to Top
Epic events and incredible deals straight to your inbox.