There aren't any Events on the horizon right now.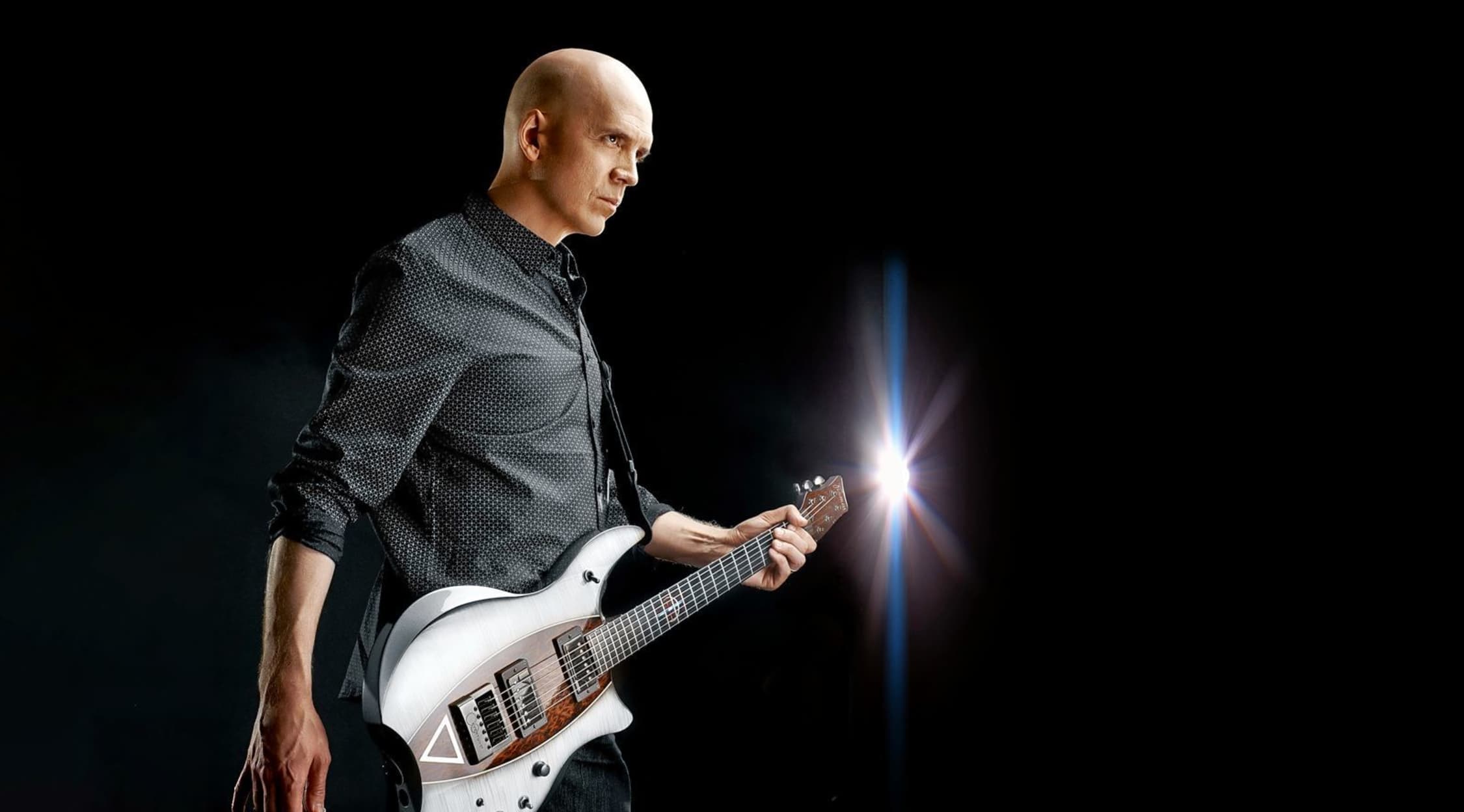 Rovi
Devin Townsend Tickets
Devin Townsend Tour Dates
Devin Townsend is back, and his tour is sure to be the most exciting event in extreme thrash industrial progressive grindcore death metal of the decade. Don't miss this Canadian rock prodigy as he brings over two decades of musical genius to a city near you. Don't see Devin Townsend in your area? Keep calm and keep searching on because Devin is always adding new and exciting tour destinations to his very busy tour schedule. Keep up to date on all of his latest engagements and concert performances right here on StubHub, your number one resource for all of your concert ticket needs.
From the biggest amphitheatres to the loudest lounges, Devin Townsend will be rocking North America with his iconic metal sound that transcends genres and labels. Whether you're catching him at the heart of San Francisco in the Regency Ballroom or the most coveted concert hall of New York City, Webster Hall, the Devin Townsend tour will be the most energy packed and high octane metal event of your lifetime. Tickets are selling out fast, so don't miss your opportunity to catch Devin in all of his thrash industrial progressive grindcore death metal glory live and in person.
About Devin Townsend
Hailing from British Columbia, Devin's musical career kicked off at a young age, with a penchant for banjo before the age of ten before he graduated to the guitar in his early teenage years. Devin felt an immediate attachment for the heavier aspects of music, with a strong draw towards metal music that would permeate the rest of his musical career. He would play in various metal bands throughout high school, shredding on guitar in some of the gnarliest local music groups Canada had to offer.
With a prolific work ethic, Devin was soon recording material under a project titled Noisescapes, which quickly gained him a record deal with Relativity Records. The record deal would put Devin in touch with various other young metal artists with similar musical passion and drive, including young metal legend Steve Vai. Vai and Townsend were soon working together, and Devin would go on multiple worldwide tours that would be the definitive kickoff to his career. First touring as part of Steve's musical project, Devin soon joined up with the supporting group The Wildhearts, while still experimenting with over musical projects in an attempt to find a niche he was truly comfortable in.
After being dropped from two labels, Devin signed on with Century Media Records, who gave Devin an avenue by which he could travel down his own unique musical path. Devin released a slew of solo work, before forming his own metal band titled Strapping Young Lad. Strapping Young Lad would be Devin's ticket to the mainstream, as the group released records and toured on and off for over a decade. While Strapping Young Lad became his main project, Devin would constantly be meandering onto various side projects, at one point being both the opener and headliner for his own nationwide tour. After various personal struggles, Devin dropped his other projects and took a break, and the Devin Townsend Music Project emerged in 2009 - a more introspective, refined Devin Townsend sound that still persists to today.
Previous Hits
One of Devin's most fundamental albums, Addicted, would drop in 2009 and remains one of the cornerstone pieces of Devin's discography. Self produced and released on the HevyDevy/InsideOut Music labels, the album featured a slew of guest musicians including Anneke van Giersbergen, Mark Cimino, and music giant Ryan Van Poederooyen. The album received rave reviews all across the critical spectrum, including near perfect scores from Rock Sound, Metal Storm, and Brave Words & Bloody Knuckles, as well as a four star rating from Allmusic. The album climbed to the #2 and #22 position on US Heatseekers and Independent album charts, respectively, as well as hitting the Billboard 200.
2012's Epicloud again lit up the music scene, showing a maturing sound from Devin that moved into progressive and new age genres. The album was a big hit on the charts, climbing to the #1 position on US Heat as well as #8 in Finland. The album spawned two hit singles, "Lucky Animals" and "Kingdom", both of which have become core components of the modern progressive metal scene.
Trivia
After years of writing and moderate success, Devin suffered a breakdown that would lead to a hiatus from songwriting. Giving up drugs, alcohol, and smoking, Devin shaved his head and the new person that emerged would be the one to pen the Devin Townsend Music Project, his most commercially and critically successful work to date.
The Devin Townsend Concert Experience
Devin Townsend will be turns up rock levels to eleven at each and every show as he slays audiences night after night with his raw musical energy and decades of performance experience. From head banging openers to head banging closers, the Devin Townsend concert experience is the most metal experience in metal today. Don't miss your opportunity to catch the purest metal rocker of a generation - get your tickets today!
Back to Top