There aren't any Events on the horizon right now.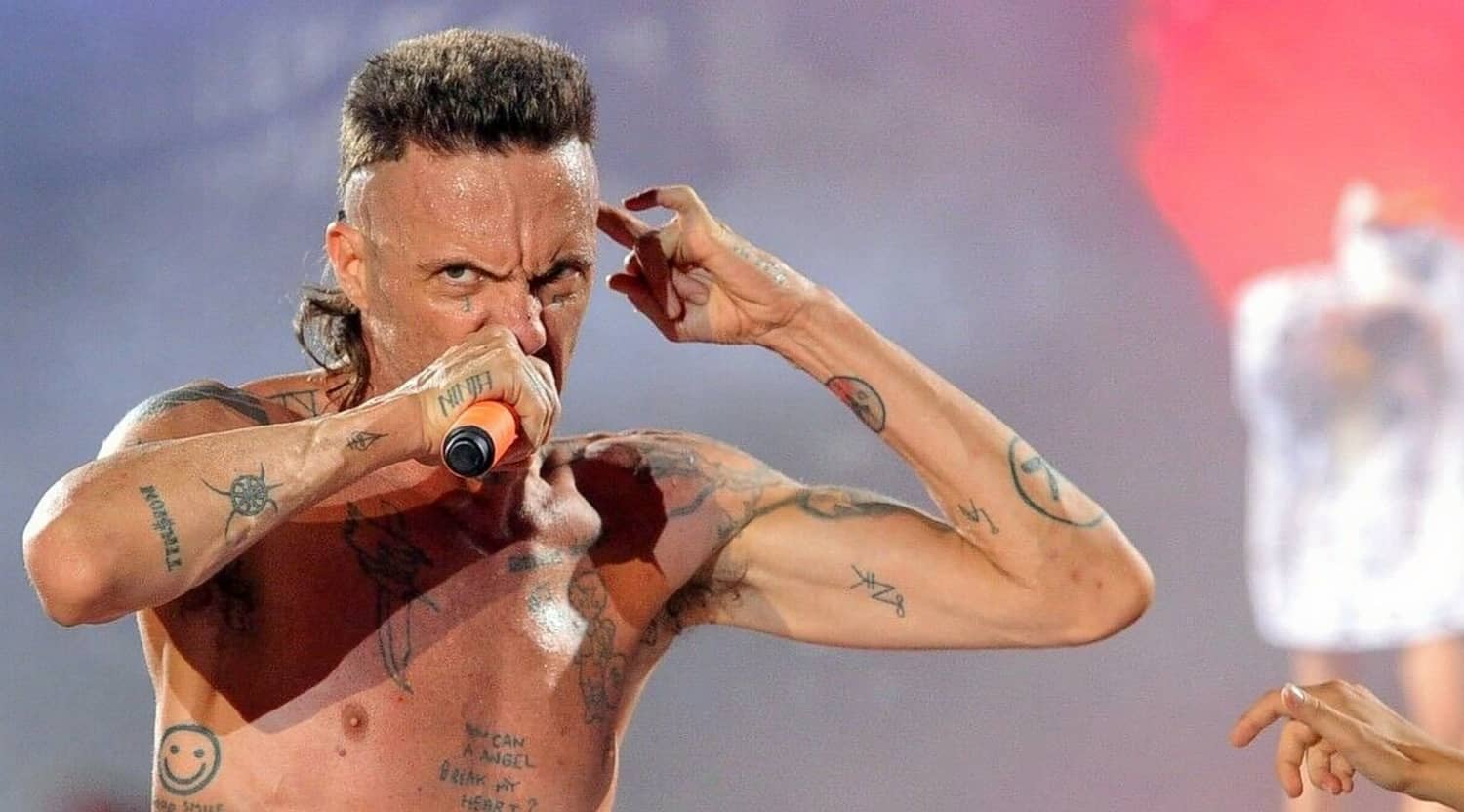 Alamy
Die Antwoord Tickets
Die Antwoord Tickets
Die Antwoord is a South African hip-hop group from Cape Town. Though its music and style are heavily influenced by the South African counter-culture known as Zef, which emphasizes discarded elements of pop culture, the group has a universal appeal that blends together infectious dance beats with street level hip-hop. It is one of the most popular hip-hop groups to ever emerge from South Africa.
The Answer
Die Antwoord is the brainchild of veteran rapper and songwriter Watkin Tudor Jones, who had previously worked with the groups Max Normal and The Constructus Corporation. The name of the band, which means The Answer in Afrikaans, came from a dream that Jones had involving a cryptic message. The band released its debut album, $O$, as a free digital download in 2009. The success of the music video for the single "Enter the Ninja," which racked up millions of views on YouTube, propelled the group to stardom. Though it did not attract immediate attention, the album proved to be such a tremendous success over the long term that Die Antwoord signed a record deal with Cherrytree and Interscope, which issued an international re-release of the album a year later. With the backing of a major label, $O$ reached No. 4 on the US dance chart. As a sign of its growing clout, Die Antwoord was invited to perform at the 2010 Coachella Music Festival in Indio, California. After splitting with Interscope over creative differences, the band started its own independent label called Zef Recordz, through which it released its sophomore album, Ten$ion, on January 29, 2012. The band's next two albums, Donker Mag in 2014 and Mount Ninji and da Nice Time Kid in 2016, both reached No. 1 on the US dance chart and entered the top 40 of the overall US chart.
Where can I purchase Die Antwoord tickets?
You can purchase your tickets to all Die Antwoord concerts at StubHub, a worldwide vendor for music, sports and theater.
Who are the members of Die Antwoord?
Die Antwoord consists of rappers Watkin Tudor Jones, who goes by the stage name Ninja, and Anri du Toit, who goes by the stage name Yolandi Visser. They are joined by their DJ and producer god, who was formerly known as DJ Hi-Tek.
Is Die Antwoord touring in 2019?
After wrapping up a summer tour in Europe, Die Antwoord is currently planning to tour throughout the United States in September and October. The group will make major stops at the Hollywood Palladium in Los Angeles, California, the House of Blues in Boston, Massachusetts, and the Metropolitan Opera House in Philadelphia, Pennsylvania. On the festival circuit, Die Antwoord is appearing at Riot Fest in Chicago and the Life Is Beautiful Festival in Las Vegas. The band is also making a sole appearance in Belgium at the Ancienne Belgique.
What is Die Antwoord's tour setlist like?
Die Antwoord plays a selection of its hit songs, including "Pitbull Terrier," "Fatty Boom Boom," "Girl I Want 2 Eat U," "Naai is n lekker ding," "Banana Brain," "DntTakeMe4aPoes," "Ugly Boy," Gucci Coochie," "Baby's on Fire," "I Fink U Freeky," "DJ Hi-Tek Rulez," "I Don't Care," "Enter the Ninja," "Never Le Nkemise 2" and "Cookie Thumper." The setlist may change in between performances.
What can I expect from a Die Antwoord concert?
Just like its music videos, Die Antwoord's concerts are full of surreal imagery, creative dancing and a euphoric atmosphere. Fans should expect something more akin to a rave.
Which artists are similar to Die Antwoord?
If you like the music of Die Antwoord, then you might want to check out the Russian hip-hop and dance group known as Little Big.
Back to Top
Epic events and incredible deals straight to your inbox.