There aren't any Events on the horizon right now.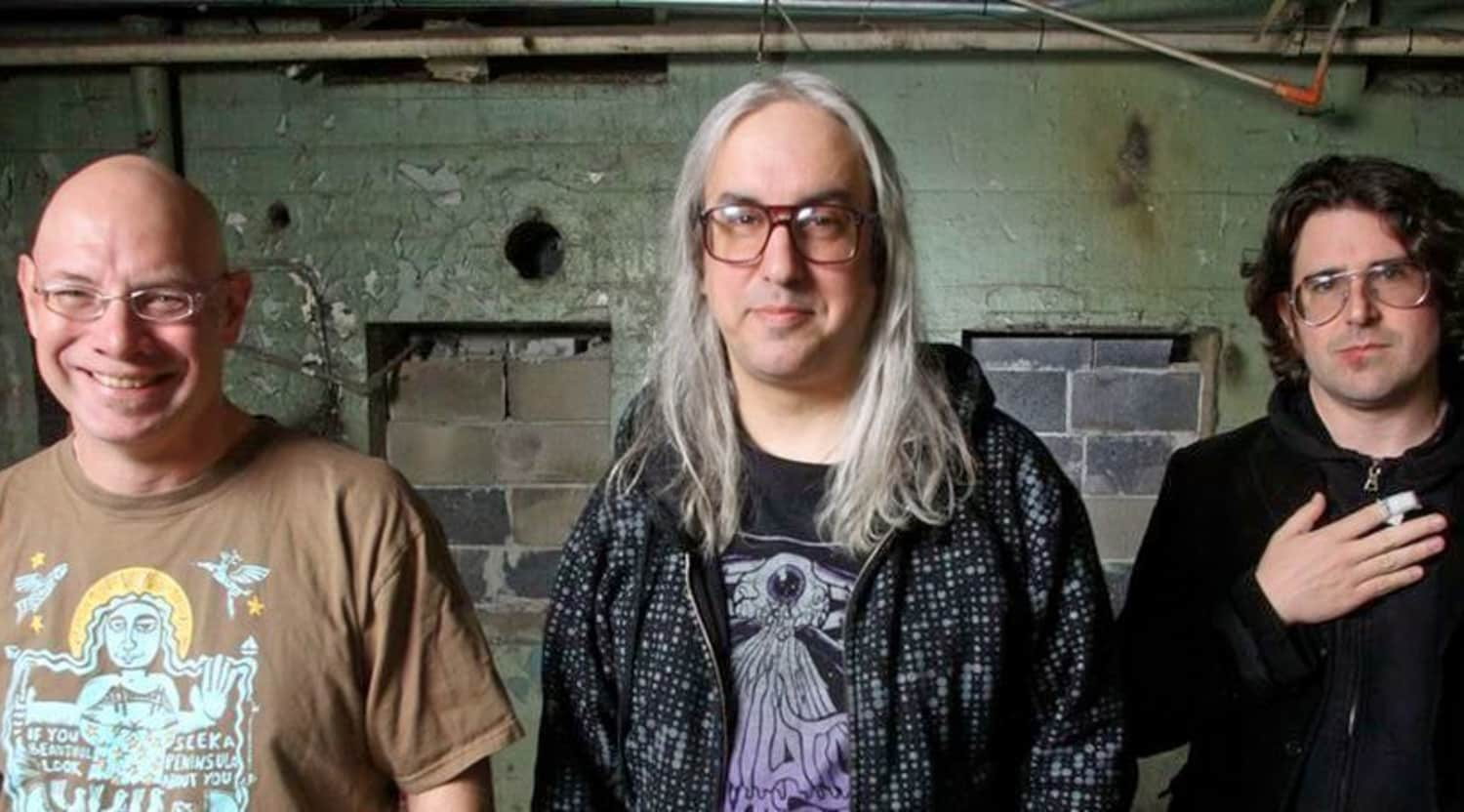 Rovi
Dinosaur Jr. Tickets
Dinosaur Jr. Tickets
Few bands are as synonymous with alternative rock as Dinosaur Jr. The band's classic lineup has been reunited for more than a decade, and they continue to put out music as good as they did in the 1980s and 1990s. Every element of Dinosaur Jr., from the sweet riffs to the noisy production, keeps listeners salivating for more, and their popular music continues to pack concert halls around the world.
Prehistoric Name. Historic Sound
Dinosaur Jr. was formed in Amherst, Mass. by friends and former Deep Wound bandmates J Mascis and Lou Barlow. Drummer "Murph" joined the fold soon after the band's formation. They were originally known as "Dinosaur," but they modified it due to a legal issue with the band The Dinosaurs. Albums that came out with this classic lineup included Dinosaur, You're Living All Over Me and Bug. They saw a good deal of success with Bug, thanks to the single "Freak Scene." However, Barlow ended up leaving the band after the album's release, putting his focus on his solo project, Sebadoh. The band then signed with a major label, Sire Records, and their next single "The Wagon" became quite popular among fans. Even more popular was the song "Start Choppin'" off of followup album Where You Been. Murph then left the band, and Mascis became the main creative force of Dinosaur Jr. Hand It Over, released in 1997, was purportedly to be the final album released under the Dinosaur Jr. moniker. In the 2000s, Mascis and Barlow appeared to have mended their relationship and started performing music together again. The lineup of Mascis, Barlow and Murph had their first show together in more than a decade on The Late Late Show with Craig Ferguson. This led to a run of highly acclaimed reunion albums. First came 2007's Beyond. This was followed by 2009's Farm, 2012's I Bet on Sky and 2016's Give a Glimpse of What Yer Not. Dinosaur Jr. continues to tour, drawing fans who saw them in their heyday as well as younger ones who've discovered them through acts influenced by Dinosaur Jr.
Where can I buy Dinosaur Jr. tickets?
Rocking out to Dinosaur Jr. can be made even better when you get your tickets at StubHub. The FanProtect guarantee puts you in good hands as you can trust that your tickets are entirely secure.
Where can I see Dinosaur Jr.?
Dinosaur Jr. will be touring North America in the fall. They'll be appearing in Seattle, Vancouver, Bellingham, Wash., Portland, San Francisco, Los Angeles, Denver, Houston, Nashville and other cities. They'll have a run of shows in November with indie rocker Kurt Vile.
What can I expect from Dinosaur Jr.?
With a catalog that spans decades, Dinosaur Jr. has to live up to the expectations of their fans. Thankfully, they do so very well. The band sounds remarkably tight, as every guitar solo, bass riff and drum blast shines. However, the songs can often be very loud, and some fans choose to bring earplugs to enjoy the band's performances comfortably.
How long is a Dinosaur Jr. concert?
Dinosaur Jr. concerts tend to be around one hour for festival shows and about 90 minutes long for headlining sets. The band is known to play an encore comprised of at least a couple songs.
What is Dinosaur Jr.'s tour setlist like?
Dinosaur Jr.'s setlist is generous in terms of what it provides. You can expect to hear songs not only from the band's most recent album, but also classic cuts from decades past. Some of the most popular songs in Dinosaur Jr. setlists include "Freak Scene," "Feel the Pain," "Just Like Heaven," "The Wagon" and "Sludgefeast."
Does Dinosaur Jr. play covers live?
Dinosaur Jr. does play covers during their live shows. Some of the artists that they'll cover include The Cure ("Just Like Heaven"), The Stooges ("T.V. Eye"), Neil Young ("Cortez the Killer") and Minor Threat ("Minor Threat").
What countries has Dinosaur Jr. performed in?
Countries that Dinosaur Jr. has performed in include the US, Canada, the UK, Germany, Belgium, Japan, Norway, Portugal and Italy.
Back to Top
Epic events and incredible deals straight to your inbox.