There aren't any Events on the horizon right now.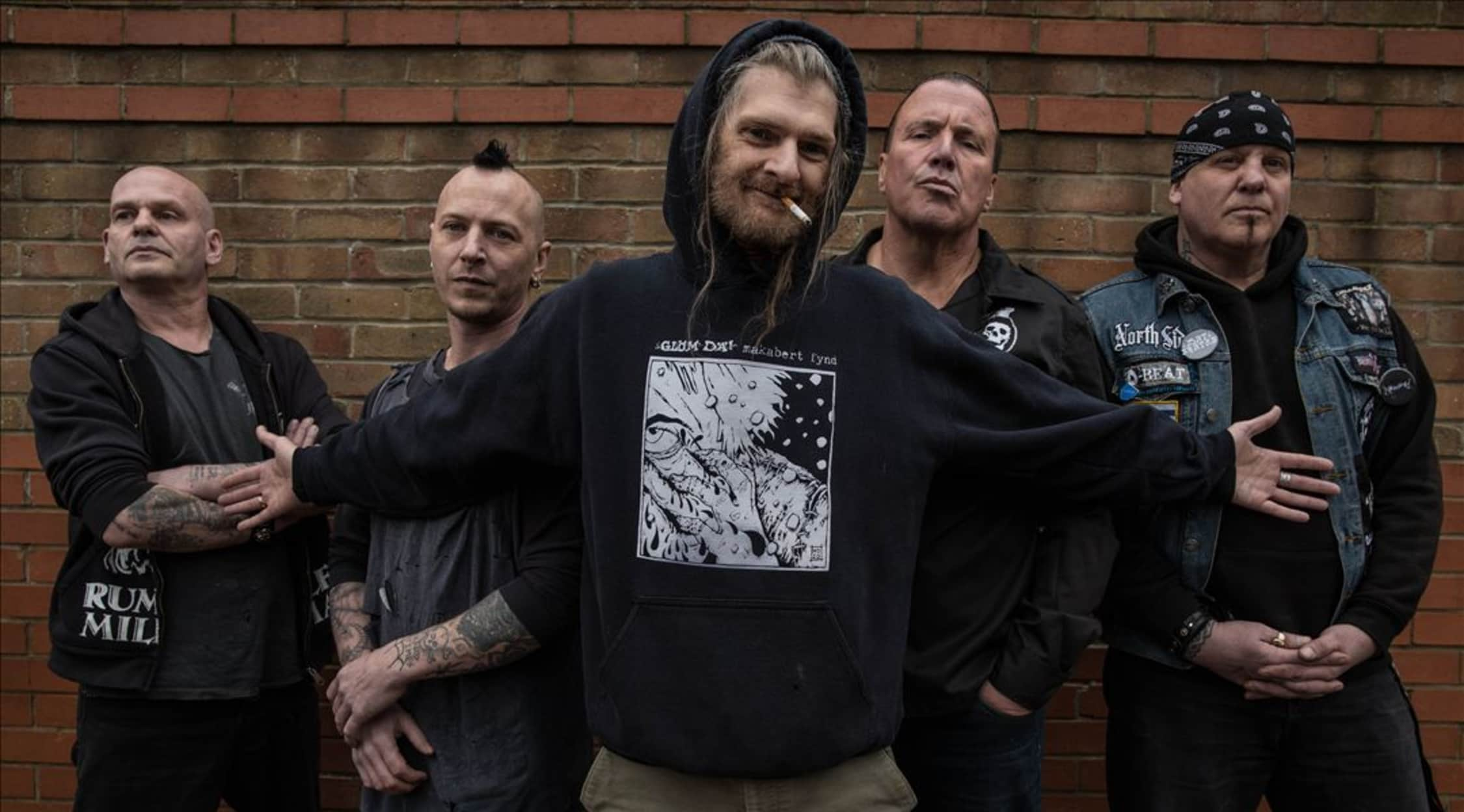 Rovi
Discharge Tickets
Discharge Tickets
Known for songs like "Hear Nothing, See Nothing, Say Nothing," "State Violence State Control" and "New World Order," British punk band Discharge rocks concert venues across the country on its latest U.S. tour. Its signature noisy sound is an experience fans of hardcore punk won't want to miss.
Discharge started playing as a band in 1977, in their hometown of Stoke-on-Trent in England's West Midlands region. Original band members included Terry "Tez" Roberts (drummer) and his twin brother Tony "Bones" Roberts (guitar), Roy "Rainy" Wainwright (bass) and Kelvin "Cal" Morris (vocals). The band's lineup underwent several changes during the intervening years. Current members include Rainy on bass, Bones and Tez on guitar, David "Proper" Caution on drums and Jeff "J.J." Janiak on lead vocals.
Discharge's first break came when their 1982 album, Hear Nothing, See Nothing, Say Nothing, reached No. 2 on the UK Indie Chart and cracked the Top 40 on the UK Album Chart. Other albums include Grave New World, Massacre Divine, Shootin' Up the World, Discharge, Disensitise and End of Days. EPs include Fight Back, Decontrol and Warning: Her Majesty's Government Can Seriously Damage Your Health. The band's 1981 EP Why? reached the top of the Indie Charts.
The band's distinctive drum rhythms and shouted anarchistic slogans ushered in a new subgenre of punk called d-beat, emulated by bands around the globe such as Sweden's Crude SS and Driller Killer, the UK's Varukers and US band Final Conflict, among others. American bands Metallica and Anthrax played cover tributes honoring Discharge's musical legacy. Metallica's nods to Discharge include covers of Discharge's "Free Speech for the Dumb" from their Garage Inc. album. Anthrax paid tribute to the British band with a cover "Protest and Survive" on their Persistence of Time album.
Discharge's philosophy is "make noise, not music." Fans of hardcore punk who have followed the band for the past 30 years embrace it wholeheartedly.
Protect your ticket investment with the StubHub Advantage today and ensure your tickets arrive on time with a 100% guarantee through our FanProtect program. Advantage customers also receive customer rewards.
Back to Top