We didn't find any Events nearby, but here's what's happening in other cities.
Disco Biscuits tour venues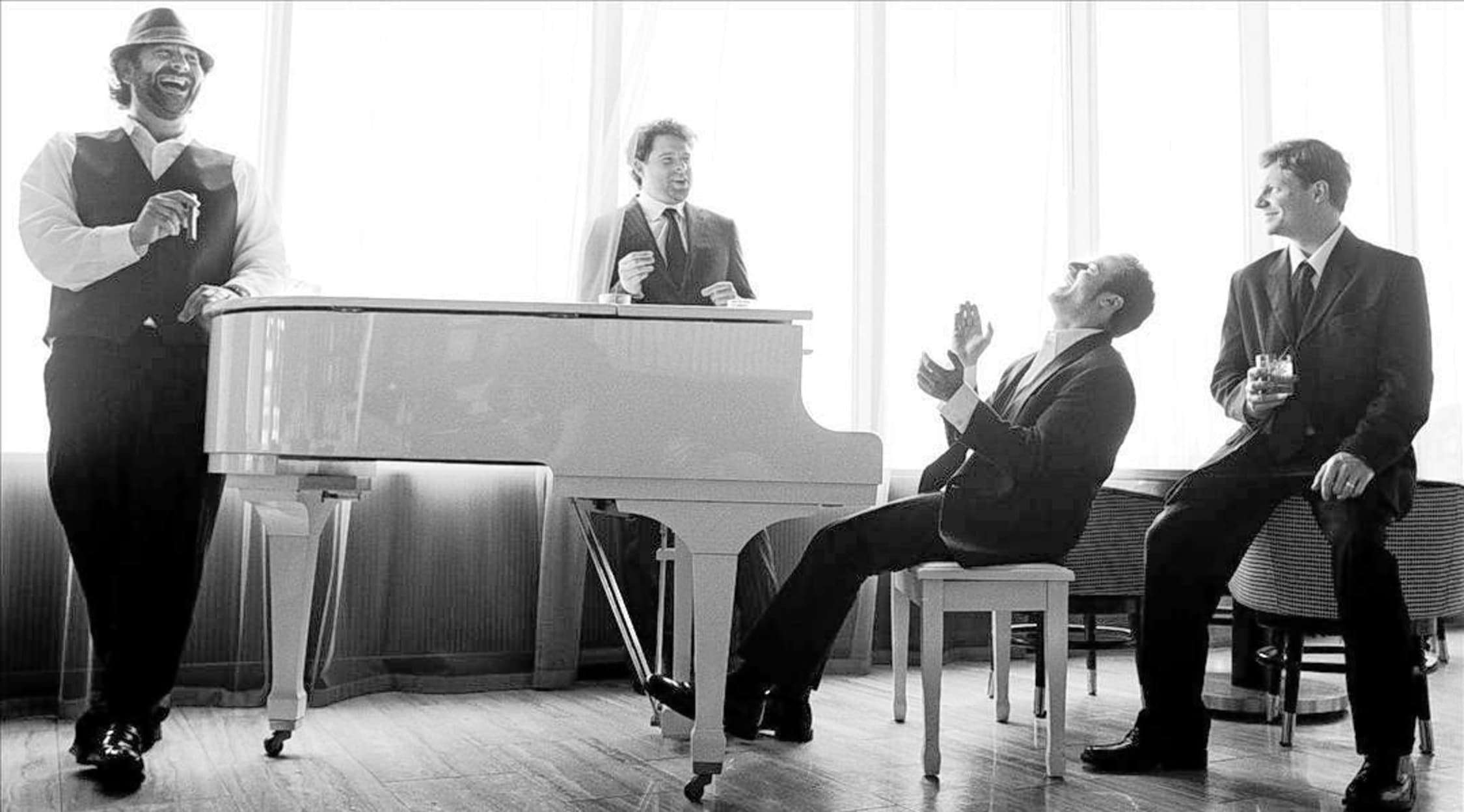 Rovi
Disco Biscuits Tickets
Disco Biscuits Tickets
A different kind of jam band, Disco Biscuits blends a variety of musical types into a rock and digital music core. Disco Biscuits created and continue to organize Camp Bisco, an annual summer music festival at Indian Lookout Country Club in Mariaville Lake, N.Y. There, Disco Biscuits has brought together a trove of popular and innovative electronic music acts, including Pretty Lights, Bassnector, Lotus, Shpongle, STS9 and Gramatik, for over 17 years. Disco Biscuits has released more than a dozen studio albums along with hundreds of live albums that chronicle its jams all over the US plus a few in Mexico. The band's Akira Jam in Philadelphia, Pa., on New Year's Eve of 1999, won a Jammy Award for Jam of the Year. When you hear Disco Biscuits live, you'll likely pick up on some of the band's musical influences like Blind Melon, Phish, the Grateful Dead, Widespread Panic and Frank Zappa.
To Camp Bisco and Beyond
Disco Biscuits formed at the University of Philadelphia in 1995 when its members came together over their shared love of electronic music, psychedelic rock, jazz, classical music, soul and blues. Playing at bars around the city, then at theaters and nightclubs up and down the Atlantic coast, the band eventually bought the Old City Philadelphia studio from DJ Jazzy Jeff and turned it into a collaborative music workspace. Two Disco Biscuits members have written rock operas; Jon Gutwillig's Hot Air Balloon and Marc Brownstein's Chemical Warfare Brigade were both performed live. In addition to its audio recordings, Disco Biscuits also put together films of some of its shows, including Live at the Palladium and Camp Bisco IV. Disco Biscuits' members also participate in a variety of charities and humanitarian causes, like food drives and fundraising for hurricane relief. Brownstein created the nonprofit HeadCount to register concertgoers to vote, and another Disco Biscuits bandmate, Aron Magner, is on the Philadelphia Young Playwrights program's board of directors.
Where can I buy Disco Biscuits tickets?
Get your Disco Biscuit tickets at StubHub, where fans receive the FanProtect Guarantee that makes sure every purchase is completely safe and secure. Purchasing tickets to a Disco Biscuits show at StubHub is fast and easy with a convenient mobile app in addition to the stubhub.com website.
Who are the current members of Disco Biscuits?
The players you'll see at the latest Disco Biscuits concert are Jon Gutwillig on vocals and guitar, Marc Brownstein on vocals and bass, Aron Magner on vocals and keyboards and Allen Aucoin on drums.
What can I expect from Disco Biscuits in concert?
Disco Biscuits is an electronic jam band that plays a live form of electronica referred to as livetronica. Its sound has also been called trance fusion.
What songs might I hear in a Disco Biscuits setlist?
At any Disco Biscuits show, you'll hear several of the band's singles, including "Kitchen Mitts," "Basis for a Day," "Voices Insane," "Portal to an Empty Head," "Little Betty Boop," "Spaga," "Mindless Dribble," "I-Man," "Story of the World," "Pat & Dex," "Haleakala Crater," "Aceetobee," "World is Spinning," "Jigsaw Earth," "Above the Waves" and "Uber Glue." You'll also hear other tracks off of Disco Biscuits' studio albums, including Encephalous, Uncivilized Area, Bisco Lives, They Missed the Perfume, Señor Boombox, Trance Fusion Radio Broadcast Vol. 1-4, The Wind at Four to Fly, Rocket 3, Planet Anthem and Otherwise Law Abiding Citizens.
Where can I see a Disco Biscuits show?
You can catch a Disco Biscuit concert at venues like Montage Mountain in Scranton, Pa., Fillmore Auditorium in Denver, Colo., Worcester Palladium in Worcester, Mass., and Capitol Theatre in Port Chester, N.Y. You can also see Disco Biscuits perform live at many music festivals, like Electric Forest at Double JJ Ranch in Rothbury, Mich., North Coast Music Festival at Union Park in Chicago, Ill., Imagine Music Festival at Atlanta Motor Speedway in Hampton, Ga., and Bonnaroo at The Farm in Manchester, Tenn.
Who are some other artists that fans of Disco Biscuits might enjoy?
Bands with similar sounds and vibes include Medeski, Martin & Wood, Yonder Mountain String Band, The New Deal and Lotus.
Back to Top
Epic events and incredible deals straight to your inbox.