There aren't any Events on the horizon right now.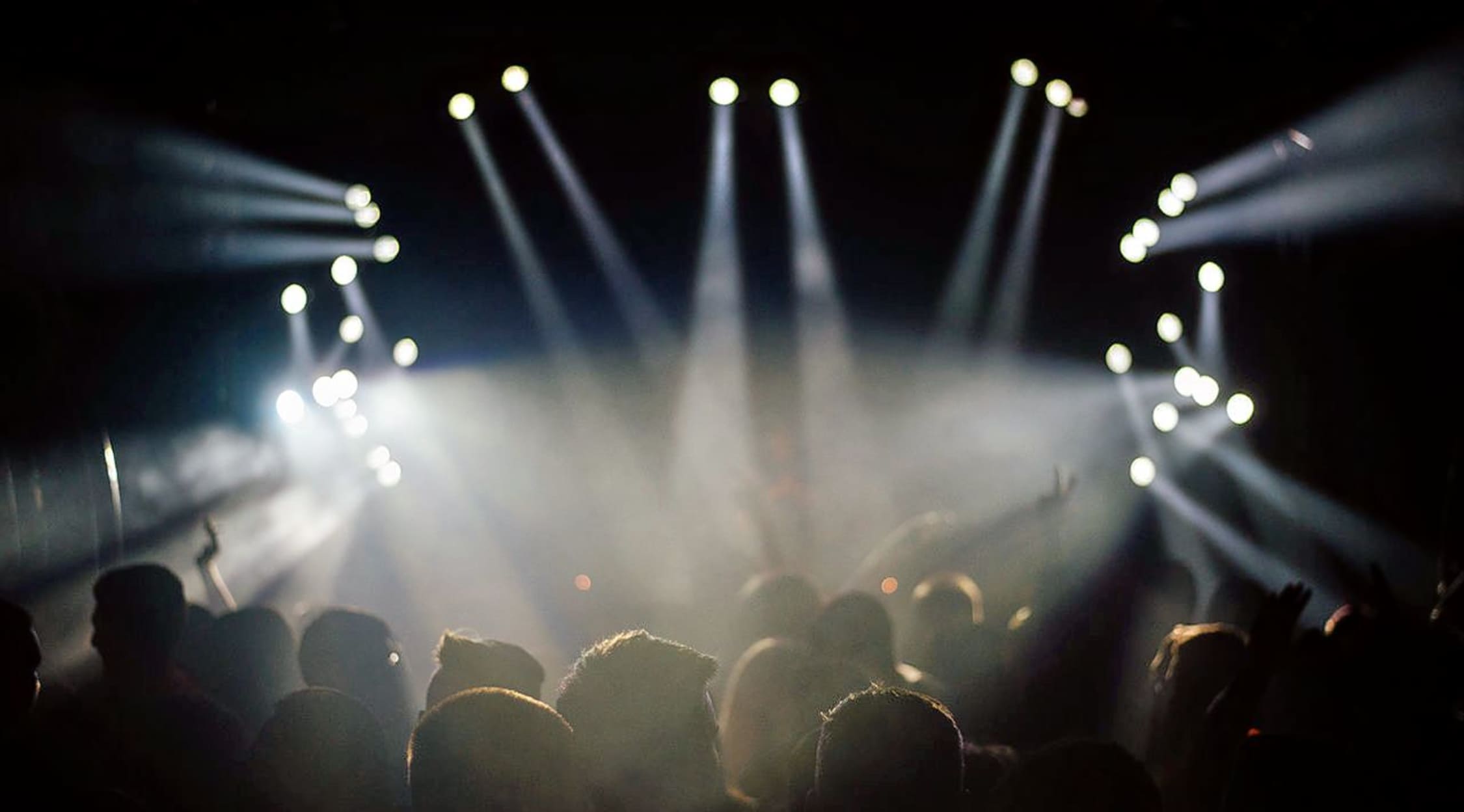 Stocksy
Disney in Concert Tickets
Disney in Concert – The 2015 Tour
The amazing and heartwarming showcase of some of the best movie music, Disney in Concert, is back on the road once again for two unforgettable stops. Don't miss the one and only Disney in Concert when they perform in premier venues in the United States, including the Allen Event Center in Allen, TX and Wolf Trap in Vienna, VA. No matter when and where it occurs, Disney in Concert is a fantastic treat. If you can't make it out to see Disney in Concert this time around, however, have no fear. This timeless revue travels all over the country, and when it adds new dates to its schedule, StubHub will be the first to have the tickets and venue information that you require. Keep up to date with StubHub – the best online source for concert tickets!
About Disney in Concert
Walt Disney and his beloved animation franchise will always have a special place in the hearts of moviegoers – long before the recent smash hit Frozen. Several of Disney's animated classics have become successful Broadway musicals. Disney has been the most successful institution for animated film in the Western world ever since they released their full-length animated debut Snow White and the Seven Dwarves in the late 'thirties. In 1989, The Little Mermaid would kickstart a resurgence in the popularity of Disney animation. For the last twenty-five years, Disney's signature blend of well-crafted stories and top notch film scoring with unforgettable songs, often penned by Broadway composers, has established countless Disney films as treasured experiences for cinephiles and theater fans.
The recent symphony concert show, Disney in Concert, has since become a favorite of musical theater fans and Disney animation lovers alike. Disney in Concert provides the perfect concoction of Broadway-style theatrics and rousing soundtrack music. The concert has taken place with a variety of symphony orchestras all over the country in recent years. It features four top quality vocalists who have all toured nationally and/or in New York who provide a surge of energy and feeling into all the songs. Visual impact is added in the form of original artwork and movie scenes from Disney films projected above the performers, striking the perfect balance between impeccably executed songs and stirring film music that bring Disney magic to life. With its upbeat, fun feelings, it is no wonder that this show is performed across the country so often.
The featured vocalists of Disney in Concert are given many opportunities to shine, whether with "Disney Princess" songs from Beauty and the Beast and The Little Mermaid or with character role tunes as the Genie from Aladdin or Lumiere from Beauty and the Beast.
The concert begins with the rousing "Disney Classics Overture", a stellar suite by arranger Bruce Healy that features more than a dozen songs and themes from films like Cinderella, Alice in Wonderland, Peter Pan, and Snow White, as well as "Chim Chim Cher-ee" and the theme to the Mickey Mouse Club. Following the overture is a beautiful suite from Howard Ashman and Alan Menken's The Little Mermaid, featuring "Part of Your World". You can also look forward to "Colors of the Wind" from Pocahontas by Menken and Stephen Schwartz.
A Beauty and the Beast suite from Ashman and Menken includes a rendition of "Belle", "Be Our Guest", and the title love duet, not to mention some high level dance moves and fun antics from the singers. The Jungle Book's "I Wanna Be Like You" is lively and features snappy backup vocals. The Mary Poppins medley from the Sherman brothers contains a number of well-known songs with sing-a-long lyrics.
Menken's musical motifs come out strongly with a thrilling The Hunchback of Notre Dame suite that showcases the orchestra's adept musicianship and talent. Another shining moment for the orchestra is The Pirates of the Caribbean suite from Klaus Badelt that allows the symphony to astound without accompaniment from the vocalists.
The Aladdin score by Tim Rice, Ashman, and Menken give the singers another chance to display their stunning vocal abilities and energetic dancing with a high energy rendition of "Friend Like Me", and the love duet "A Whole New World" is truly transcendent.
Probably the highlight of the concert is the incredible suite of film music and songs from Hans Zimmer, Elton John, and Rice from The Lion King. Some of the most stirring performances are "Can You Feel the Love Tonight" and "Circle of Life".
The concert concludes with "It's a Small World". Although often redundant and annoying, Disney in Concert presents the tune as a sing-a-long in a joyous and fun affair.
All in all, the animated films of Disney have a wide variety of classic and captivating scores and songs. Experiencing the melodies, lyrics, and emotions of countless timeless film scores performed by talented and professional musicians and paired with highly energetic vocal performances will remind you just how sensitive and powerful these famous film scores are. Disney is Concert is, by all accounts, a highly rewarding experience that movie lovers of all ages will remember forever. The show is expertly constructed and is just one more facet of the ageless appeal of Disney.
Previous Hits
Disney in Concert in Phoenix at the Symphony Hall would be a particularly well-received incarnation of this amazing show.
Trivia
Disney's astounding 1991 release Beauty and the Beast would not only be nominated for Best Picture at the Oscars but won over esteemed theater critic Frank Rich of New York, who, although it was still only in animated form at the time, claimed it had the best Broadway score of the year.
The Disney in Concert Experience
You, your friends and your loved ones should prepare yourselves for one of the most magical and timeless nights of movie music magic in the entertainment scene today. Disney in Concert brings you one of the most heartfelt, emotional, and lively evenings of music around, with an expert and affecting blend of musical talent, showmanship, and fantasy. Whether you are a fan of Disney's earliest animated efforts or their latest blockbuster, Frozen, the Disney in Concert musical experience will be one that you will treasure until the end of your days. Don't wait – tickets go fast, so start planning your Disney in Concert experience today!
Back to Top
Epic events and incredible deals straight to your inbox.