DISNEY ON ICE DARE TO DREAM BROOKLYN
Disney On Ice Dare To Dream Brooklyn
Disney On Ice Dare To Dream Brooklyn Tickets
We didn't find anything nearby, but here's what's happening in other cities.
There aren't any events on the horizon right now.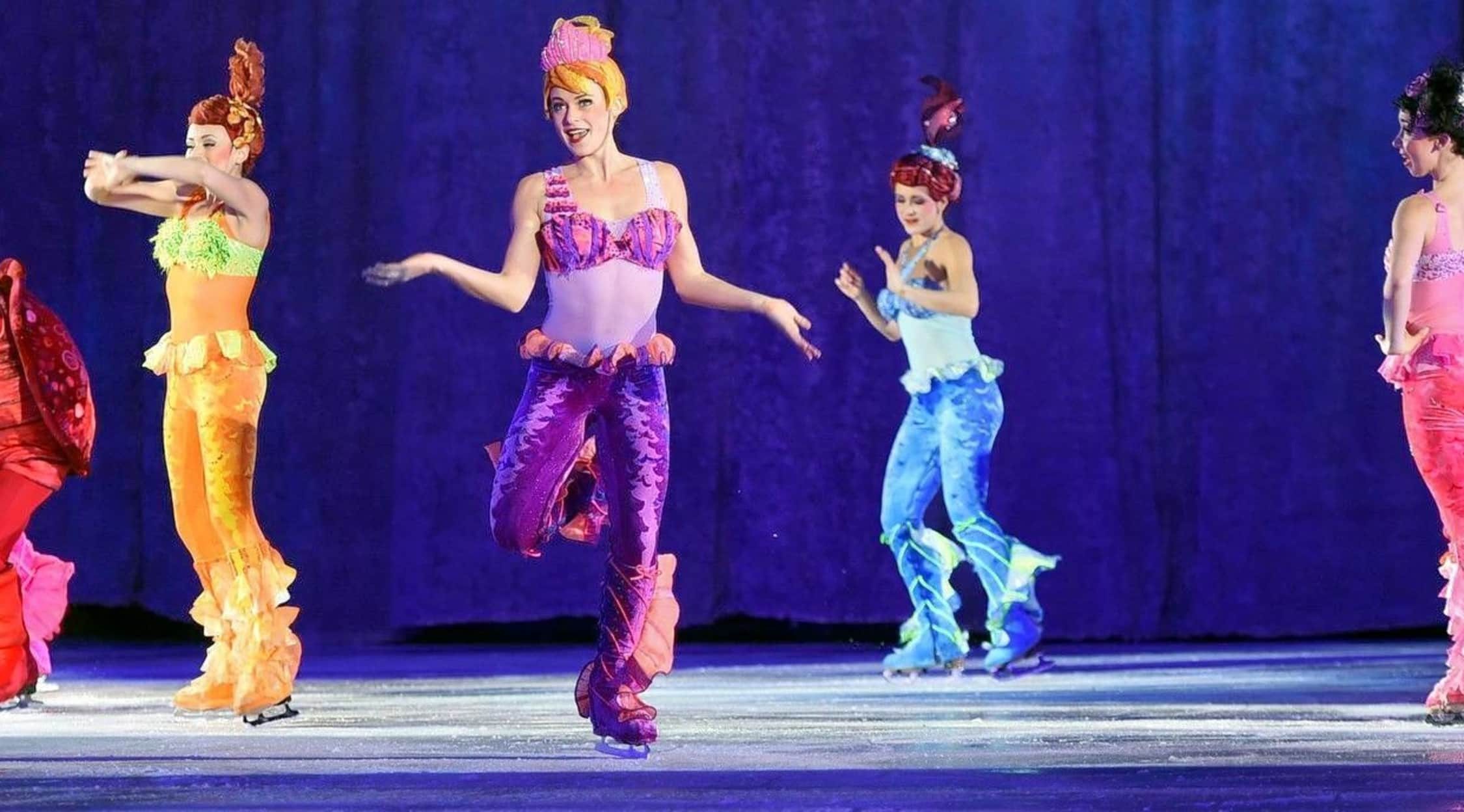 Alamy
Disney On Ice Dare To Dream Brooklyn Tickets
Disney on Ice Dare to Dream Brooklyn Tickets
Brooklyn is the beloved city that is home to the Brooklyn Nets. Feld Entertainment, in partnership with Walt Disney World, presents Disney on Ice Dare to Dream. The year 1997 was the first official Disney on Ice tour. Since that time, Feld Entertainment has showcased all of Disney's ice adventures. The Barclays Center in Brooklyn hosted Disney on Ice Dare to Dream in November 2018. Walt Disney World's 50th anniversary is approaching, and it present a great way to enjoy the magic of Disney along with Disney's timeless princesses.
Dare to Dream Again
Dare to Dream is all about watching dreams come true as you watch your favorite Disney princesses discover their dreams with help from their favorite friends. In this show, Disney heroines overcome difficult characters, find true love, travel through perilous waters and fight harsh weather temperatures to achieve their dreams. Original music is performed during the show.
Where can I purchase Disney on Ice Dare to Dream tickets?
Purchase your Dare to Dream tickets tickets for the Brooklyn show at StubHub for front stage and balcony seating. Prices will vary for each city.
What is the Disney on Ice Dare to Dream tour set like?
During the pre-show, Miguel will sing "Remember Me" as well as "Un Poco Loco" from the Disney motion picture, Coco. Belle, Cinderella, Moana, Rapunzel and Elsa are the five princesses that will showcase in Dare to Dream. You will experience their storylines live. Belle finds true pleasure in her stark circumstances when she discovers her prince inside the exterior of a beast. Cinderella leaves her prison with a daring journey into the unknown to discover her true identity with a prince. Moana discovers peace with her people with the allocation of a priceless relic and the assistance of a demi-god. Rapunzel sheds her eye-catching hair, however, she leaves behind the awful tower to find true self-confidence. Elsa reignites the love with her sibling by stopping recurring icy weather.
Who are the performers for Disney on Ice Dare to Dream Brooklyn?
Special performers include Lane Steege as Brooke, Karey-Beth Delorey as a Disney princess and Rachel Nevares as a detestable stepsister in Cinderella. Dare to Dream has 42 cast members from several countries. Performers specialize in singing, dancing, acting and figure skating.
What other shows are like Dare to Dream?
Dream Big is similar to Dare to Dream. Dream Big is currently on tour in cities like Charleston, Houston, Cedar Park, Toronto, Fort Wayne and Topeka. Mickey Mouse and Minnie Mouse take a relaxing cruise while meeting several Disney princesses in the jungle. You will enjoy the mini librettos of Moana, Jasmine, Cinderella and Elsa, among others. You are given the opportunity to ride in the boat on the ice while you meet your favorite Disney heroines. Elsa and Anna join to save their kingdom. Moana restores the heart of Te Fiti to save her island kingdom. If you would like to elevate your Disney Experience, order the 45 minutes of interactive Story Time package. Your child will meet with Disney characters and take pictures pre-show. Do not miss other Disney on Ice shows, like Road Trip Adventures and Mickey's Search Party. Check StubHub for listings.
How long is the performance for Disney on Ice Dare to Dream?
The Dare to Dream tour is two hours long with one 20-minute intermission.
What can I expect from a Disney on Ice Dare to Dream production?
Dare to Dream will transport you to a land of fantasies from an unfamiliar epoch. Disney on Ice features special effects like fog, wind, pyrotechnics and strobe lighting. Children under the age of 2 are admitted free.
Is Disney on Ice Dare to Dream coming to a city near me?
The Dare to Dream tour will travel internationally in Australia. You can purchase tickets for shows in Perth, Adelaide, Melbourne, Brisbane and Sydney. Do not forget to check StubHub for the Dare to Dream tour schedule. Dare to Dream will be in Charleston, W.V., in March 2020 at the Charleston Civic Center.
Back to Top