DISNEY ON ICE DARE TO DREAM CLEVELAND
Disney On Ice Dare To Dream Cleveland
Disney On Ice Dare To Dream Cleveland Tickets
We didn't find anything nearby, but here's what's happening in other cities.
There aren't any events on the horizon right now.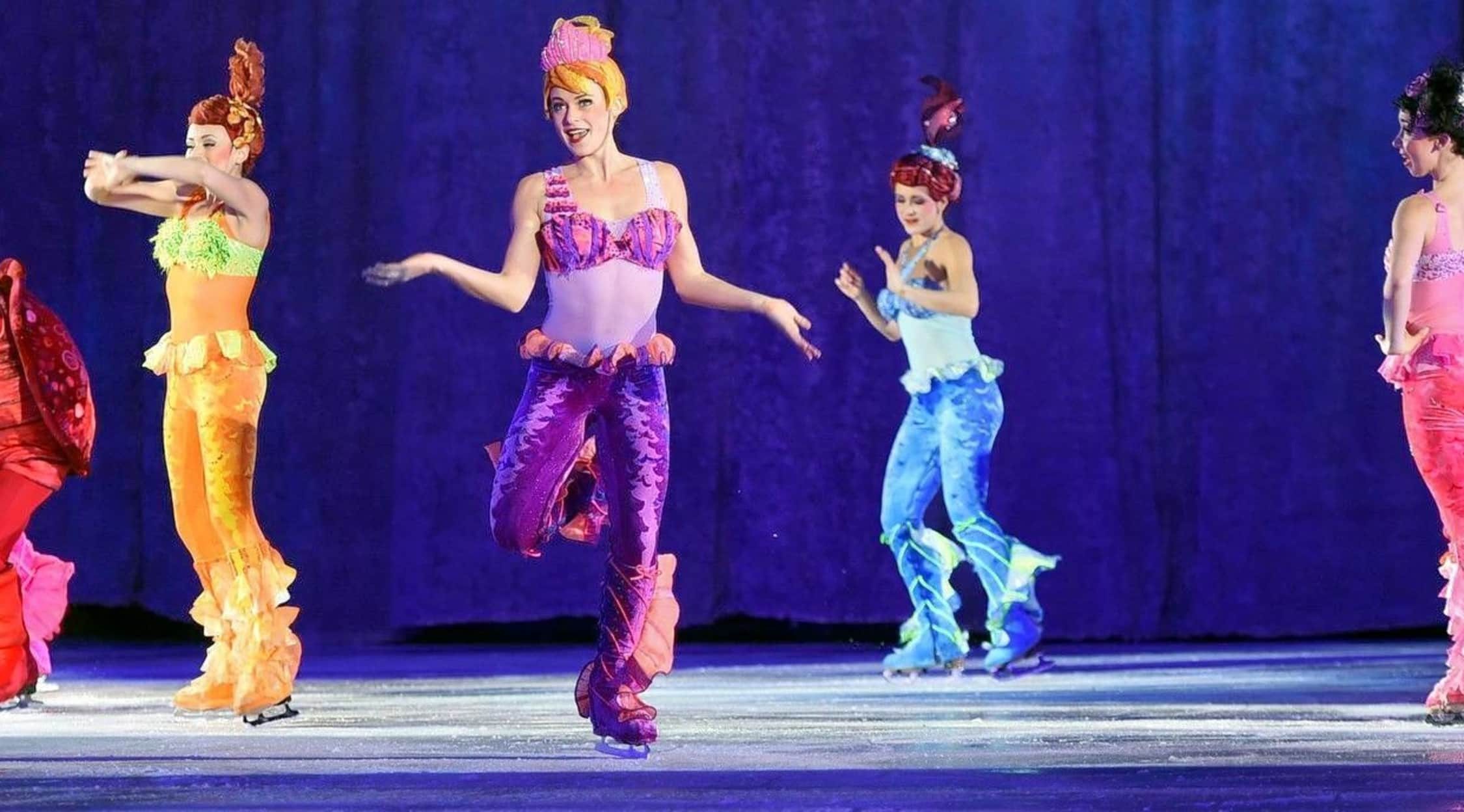 Alamy
Disney On Ice Dare To Dream Cleveland Tickets
Disney on Ice: Dare to Dream Cleveland Tickets
Disney on Ice is a series of touring ice shows produced by Feld Entertainment. These tours feature some of your favorite Disney characters. Disney on Ice: Dare to Dream is an unforgettable tour that all families can enjoy. This tour gets better each year as it focuses on Disney's beloved princesses and heroines and the endless possibilities that can manifest once you dare to dream. Many Disney fans enjoy the show since so many beloved female figures are a part of the cast. Moana, princess of Maui, and Anna and Elsa from Frozen glide across the stage with amazing performances. Regardless of your age, anyone who watches this show will be captivated and inspired to dream big.
The Meaning Behind Disney on Ice: Dare to Dream
Disney on Ice: Dare to Dream is a production that is all about discovering your inner hero and the idea that you can do anything you set your mind to. Heroic deeds are highlighted throughout the performance as well as great messages of kindness, courage, hope and other positive qualities. You will start to believe that anything is possible and will feel empowered to be the hero of your own story. This live experience allows audience members to look within themselves while watching these different adventures that five Disney heroines embark on.
Where can I buy Disney on Ice Dare to Dream Cleveland tickets?
You can purchase your Disney on Ice: Dare to Dream Cleveland tickets at StubHub. Be sure to buy your tickets well in advance for this popular show.
Which familiar characters make up the Disney on Ice: Dare to Dream Cleveland cast?
Disney on Ice: Dare to Dream features five heroines who spark courage in the hearts of the audience. You will get to witness how far Moana will go as she ventures on an action-packed voyage with the powerful demigod Maui. She is trying to save her island, become a way-finder and find her own identity. There are other heroines in this cast, such as Anna and Elsa. Anna sets out to stop an eternal winter and mend her bond with her sister Elsa. Rapunzel also joins in on the fun by showing courage when she breaks out of her tower and teams up with Flynn Rider. Belle from Beauty and the Beast befriends an enchanted castle staff and looks beneath the Beast's rough appearance. The beloved Cinderella simply wants her wish to come true and gets help from her fairy godmother. Mickey and Minnie Mouse are also part of this outstanding lineup.
What makes Disney on Ice: Dare to Dream unique?
You will walk away from Dare to Dream feeling inspired and empowered to tackle any challenge you face in life. The themes presented by the Disney heroines featured instill hope, courage and determination. Anna, Moana, Rapunzel, Belle and Cinderella show us that our dreams can become a reality as long as we remain brave and determined. A little bit of fun is an added ingredient.
How long is the showtime for Disney on Ice: Dare to Dream Cleveland?
A Disney on Ice production is normally two hours long. There is a 15-20 minute intermission.
What can I expect at a Disney on Ice: Dare to Dream live experience?
You will be blown away by the energy and outstanding performances you will encounter at the Disney on Ice: Dare to Dream tour. Expect to see a few special appearances from Miguel of Disney/Pixar's Coco as well as Mickey and Minnie Mouse. This live experience will have you excited and inspired to tackle any obstacles in your life. You can expect to see the Disney princesses, old and new, gliding across the stage.
What are some other live events similar to Disney on Ice: Dare to Dream?
Disney on Ice has several shows that you may be interested in. If you are a fan of Disney on Ice: Dare to Dream performance you might enjoy Disney Road Trip Adventures, Magical Ice Adventures, Worlds of Enchantment Follow Your Heart. You can find your Disney on Ice production tickets at StubHub.
Back to Top