DISNEY ON ICE DARE TO DREAM NEWARK
Disney on Ice Dare to Dream Newark
Disney on Ice Dare to Dream Newark Tickets
We didn't find anything nearby, but here's what's happening in other cities.
There aren't any events on the horizon right now.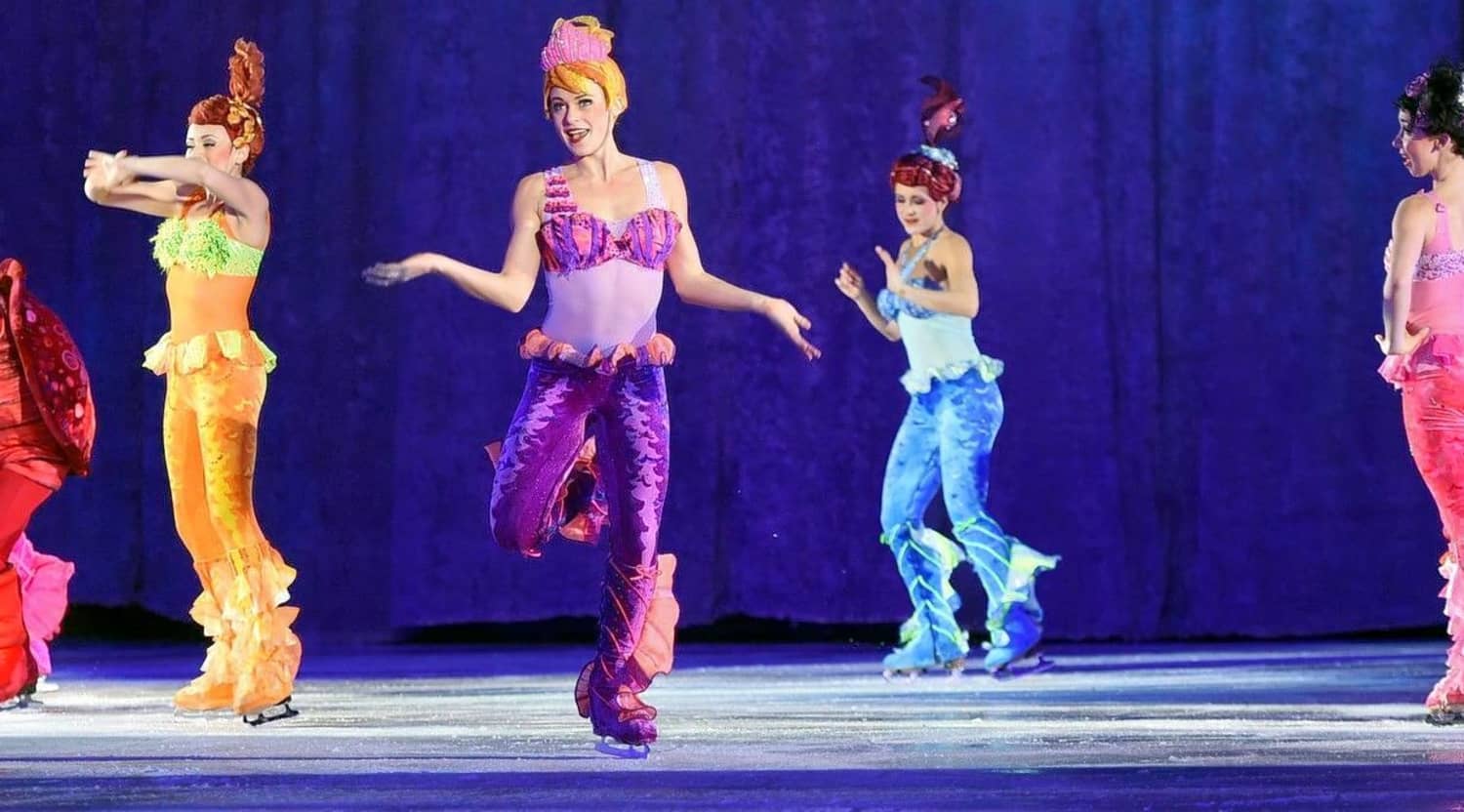 Alamy
Disney on Ice Dare to Dream Newark Tickets
Disney on Ice: Dare to Dream Newark Tickets
Disney on Ice: Dare to Dream features some of Disney's most popular princesses, including Cinderella, Belle, Moana and Rapunzel. While it might be tempting to think that this show is only for little girls, it is for adults too. It also offers show-goers a good amount of sword-fighting pirates, horses and live-wire acts that are sure to bedazzle the whole family. When Disney on Ice: Dare to Dream comes to Newark, you can get your tickets at StubHub.
World-Class Skating
Although Disney's magical stories and characters play a huge role in Disney on Ice productions, these shows get a dose of extra magic in the form of the world-class skaters who bring the characters to life. Many of the performers, like Annee Magee, spent time in the competitive skating world before they joined the Disney on Ice: Dare to Dream show. They made the transition from competitive skating to ice shows, in part, because they wanted to engage more with the audience. Additionally, these performers love the opportunity to try out the stunning costumes and to become an important part of the audience's show-going experience. Finally, with a cast of 40 or more characters, this skating gig gives the skaters a second family of sorts, which creates connections between the cast members that are likely to be felt in the arena.
Where can I buy Disney on Ice: Dare to Dream Newark tickets?
Disney fans never have to miss another show like Disney on Ice: Dare to Dream again when they buy their event tickets at StubHub, the world's most complete online marketplace for event tickets. You will experience confidence in buying your tickets with the site's FanProtect guarantee.
How do the skaters prepare for the show?
To pull off a Disney on Ice production, the skaters must train for many months at the Feld Entertainment facility, which is where the company produces the Disney on Ice shows. The skaters who have been involved with these shows have already spent a number of years in the rink. Some of them have even competed at very high levels such as in the Olympics.
What characters will make an appearance in this show?
The show features a number of popular Disney characters, including Miguel and Moana from Coco. It also includes appearances by Elsa and Anna from the movie Frozen, Belle from Beauty and the Beast, Cinderella, Rapunzel, Mickey and Minnie.
How long will the performance of Disney on Ice: Dare to Dream last?
People who hold Disney on Ice: Dare to Dream tickets for the Newark performance can expect the show to run approximately two hours, which includes the intermission.
What can I expect from a Dare to Dream show?
It's hard to not feel a bit of the Disney magic when you attend Disney on Ice: Dare to Dream. Before the show starts, with magic wands waving about and some singing, your family will see little children dressed as their favorite Disney character. Once the show starts, the feeling heightens as the performers take to the ice and the music starts to play. In these performances, you will see acrobatics, stunning sets and beautiful costumes. The shows are made to be interactive; don't be surprised to find your kids singing along with the performers. From a plot point of view, the show features the stories of three Disney princesses: Rapunzel, Tiana and Cinderella. This makes it a show that appeals to Disney fans young and young at heart.
Which Disney movies have featured songs in this show?
The Disney on Ice: Dare to Dream show features a number of songs from movies that your kids have grown to love, including songs from Frozen, Moana, Beauty and the Beast, Tangled and Cinderella. The show also introduces some new songs that were created specifically for the show, giving Disney fans the opportunity to learn a new repertoire of songs.
What other shows might Disney on Ice Dare to Dream fans like?
Other shows fans might enjoy include shows, like Disney on Ice: Frozen or Disney on Ice: Worlds of Enchantment. Buy tickets to these and other shows at StubHub.
Back to Top
Epic events and incredible deals straight to your inbox.