DISNEY ON ICE DARE TO DREAM SAN ANTONIO
Disney On Ice Dare To Dream San Antonio
Disney On Ice Dare To Dream San Antonio Tickets
We didn't find anything nearby, but here's what's happening in other cities.
There aren't any events on the horizon right now.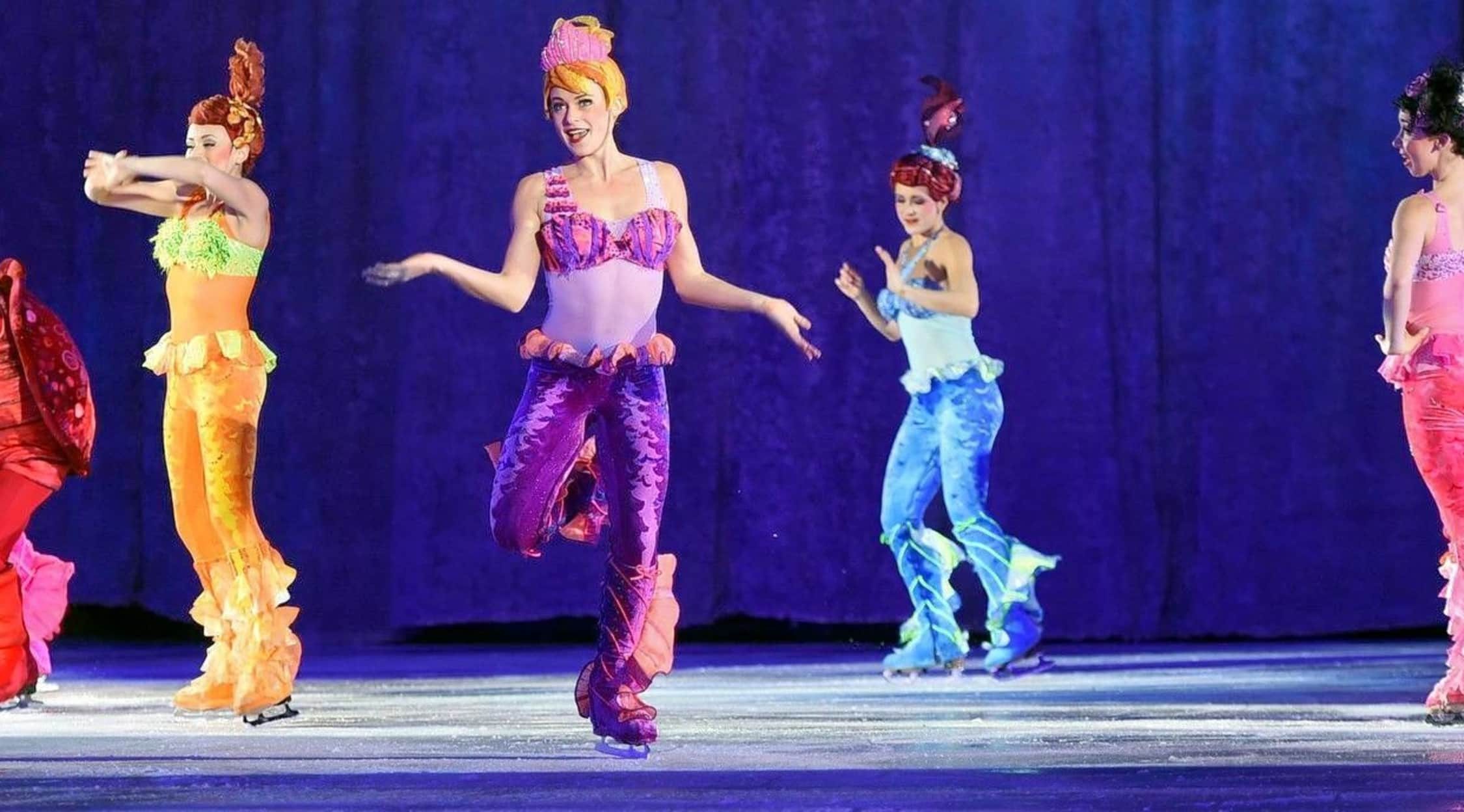 Alamy
Disney On Ice Dare To Dream San Antonio Tickets
Disney on Ice: Dare to Dream San Antonio Tickets
Though the story behind Disney on Ice: Dare to Dream San Antonio features mostly Disney princesses, there are also sword-fighting pirates, flying thieves and ice-skating horse characters that make it fun for all family members. You will delight in the magic of Disney with the shortened stories of Moana, Frozen, Tangled and others intertwined into one lavish production. The most impressive part is that it is all performed on ice. Disney has partnered with Feld Entertainment to bring you the Disney on Ice series, originally called Walt Disney's World on Ice, for nearly 40 years. At any given time, there are about nine different Disney on Ice productions going on around the world. Enchant your family with the awe-inspiring performances of Disney on Ice.
Nine Lives
It's true that there are always eight or nine different Disney on Ice live performances going on at the same time around the world. Some of the shows retell your favorite stories with the added appeal of figure skating while others combine multiple stories for an exciting medley of tales all in one production. For example, Disney on Ice: Road Trip Adventures features Mickey, Minnie and Goofy traveling with Moana, Aladdin and Simba. With so many productions, it is easy to find the right Disney on Ice production for your family.
Where can I purchase Disney on Ice: Dare to Dream San Antonio Tickets?
Purchasing Disney on Ice: Dare to Dream San Antonio tickets or entrance to any other live stage production is secure and easy when you shop at StubHub. As the world's largest ticket marketplace, StubHub offers loads of seating options at affordable prices.
Who is the cast of Disney on Ice: Dare to Dream San Antonio?
The cast of your favorite Disney characters is made up of a group of experienced and talented figure skaters from all walks of life. Only those with that "something extra" are chosen to participate in the Disney on Ice tours, making your live experience extra magical. Along with Mickey and Minnie Mouse, you will see characters including Goofy, Donald Duck, Rapunzel, Elsa, Moana, Belle, Cinderella, Flynn Rider and Winnie-the-Pooh.
Where is Disney on Ice: Dare to Dream San Antonio staged?
When in San Antonio, Disney on Ice is usually performed at the Alamodome in downtown San Antonio. Opening in 1993, the Alamodome was home to the San Antonio Spurs from 1993 to 2002. The Alamodome can seat 64,000 people.
What can I expect from Disney on Ice: Dare to Dream San Antonio?
With the long-lasting appeal of Disney, you can expect very large, excited crowds with lots of children. You should plan to arrive early to avoid missing any of the show due to long entrance lines or having to park farther away than planned. Once you go through security at the Alamodome, you will be greeted with loads of Disney vendors selling a variety of toys and snacks.
What should you wear to Disney on Ice?
As the name states, the show is performed on ice, meaning the building will be cooler than normal. It can sometimes be hard to remember this in places like San Antonio where balmy weather is the norm, but it is a good idea to bring a sweater or jacket along. Also, anyone under age 14 is welcome to dress up as their favorite Disney character. It is a common sight to see tiny princesses, villains and heroes running around the venue.
What shows are similar to Disney on Ice: Dare to Dream on tour?
If you are a fan of the Disney on Ice series, consider catching them all. You could check out Disney on Ice: World of Enchantment or Disney on Ice: Celebrate Memories. Find tickets to these shows and more at StubHub.
Back to Top