DISNEY ON ICE DREAM BIG ROSEMONT
Disney On Ice Dream Big Rosemont
Disney On Ice Dream Big Rosemont Tickets
We didn't find anything nearby, but here's what's happening in other cities.
There aren't any events on the horizon right now.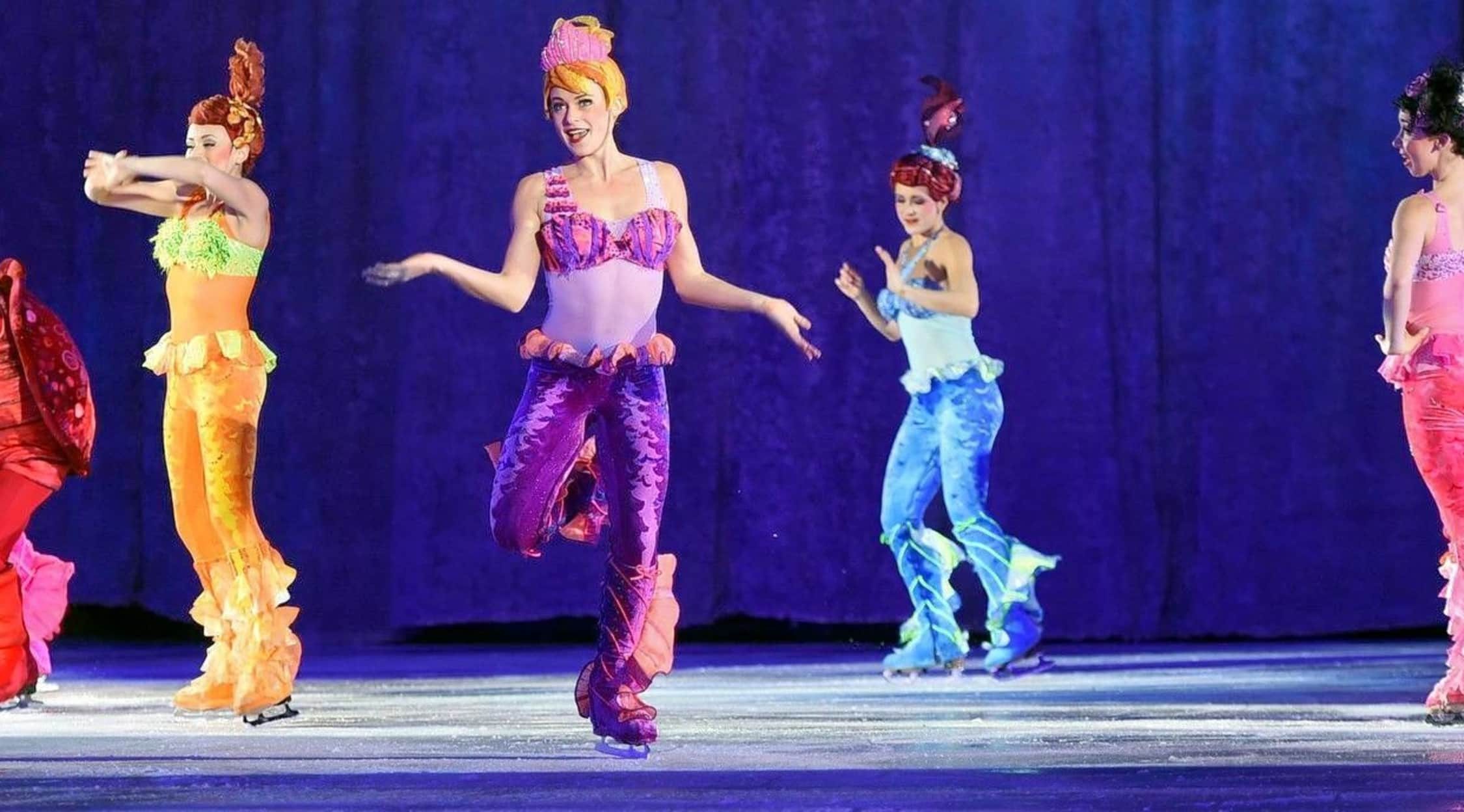 Alamy
Disney On Ice Dream Big Rosemont Tickets
Disney On Ice: Dream Big Rosemont Tickets
Disney On Ice: Dream Big demonstrates that everyone can realize their dreams. When you relive the stories of the Disney princesses and other Disney heroes and heroines, you understand that we all have the power to live out our dreams. With superb skating, beautiful costumes and elaborate sets, each presentation draws the audience into the stories. The lighting and other special effects add emphasis to the exciting jumps and skating moves, and the whole family will be focused on the thrilling events unfolding on stage. These talented ice skaters and actors are skilled at bringing your children's favorite Disney characters to life.
Dreams Are the Substance of Our Imagination
Disney On Ice is owned by Feld Entertainment, which understands firsthand what it means to dream. Feld was the longtime owner of The Ringling Brothers and Barnum and Bailey Circus, and it acquired the licensing rights for Disney-themed ice shows in 1981 when Walt Disney's World On Ice was born. Some years later, the shows were renamed Disney On Ice. Every year, there is a new production, and the lineup of shows changes often over the years. Dream Big is a popular production and features thrilling, action-packed segments. You can take a journey across the ocean with Moana and Maui to return the heart of Te Fiti, go on a quest for family history in the Land of the Dead with Miguel from Coco, and a trek across the tundra with Olaf, Anna and Elsa as they learn about sisterly love. Other Disney Princesses add their visions in order to inspire the audience to dream big.
Where can I buy Disney On Ice: Dream Big Rosemont Tickets?
You can get all your Disney On Ice: Dream Big Rosemont tickets directly from StubHub, the world's largest ticket marketplace. When you purchase Dream Big tickets from StubHub, you are giving your family a live experience to remember.
What characters are in Disney On Ice: Dream Big?
Disney On Ice: Dream Big is geared toward taking iconic stories from familiar Disney movies and retelling them live on stage in an ice-skating show. The stories are all the ones we know and love from the films. Miguel, Moana, Anna and Elsa are the main protagonists, and there is a lot of help from Disney princesses like Aurora, Ariel, Jasmine, Rapunzel and many others.
What should I wear to a Disney On Ice: Dream Big production?
Each Disney On Ice event is about 10 degrees cooler inside the arena, so a light jacket may be appropriate.
Is Disney On Ice: Dream Big suitable for young children?
Yes. Like other Disney On Ice productions, Dream Big is a family-friendly show. Children under the age of 14 can even wear costumes. Young children 23 months and younger can attend without a ticket if they sit in a parent's or guardian's lap. Children ages 2 and older must have a ticket to attend.
What shows are similar to Disney On Ice: Dream Big?
Disney On Ice has many ice show productions that vary from year to year. Each Disney On Ice show includes Disney-centric themes designed as ice skating and acrobatic stories. Each show also has a different storyline, characters and setting. Some shows your family may enjoy from Disney On Ice are Mickey's Search Party, Road Trip Adventures, Celebrate Memories and Worlds of Enchantment. Feld Entertainment also has other family-oriented shows, such as Sesame Street Live! and Trolls Live!, which are equally as enthralling as the Disney On Ice events.
How long does a Disney On Ice: Dream Big performance run?
Like other Disney On Ice shows, the performances vary when it comes to running time. Shows generally average from one hour and 30 minutes to 2 hours. Each performance includes a 15- to 20-minute intermission.
Back to Top