DISNEY ON ICE FOLLOW YOUR HEART LAS VEGAS
Disney On Ice Follow Your Heart Las Vegas
Disney On Ice Follow Your Heart Las Vegas Tickets
We didn't find anything nearby, but here's what's happening in other cities.
There aren't any events on the horizon right now.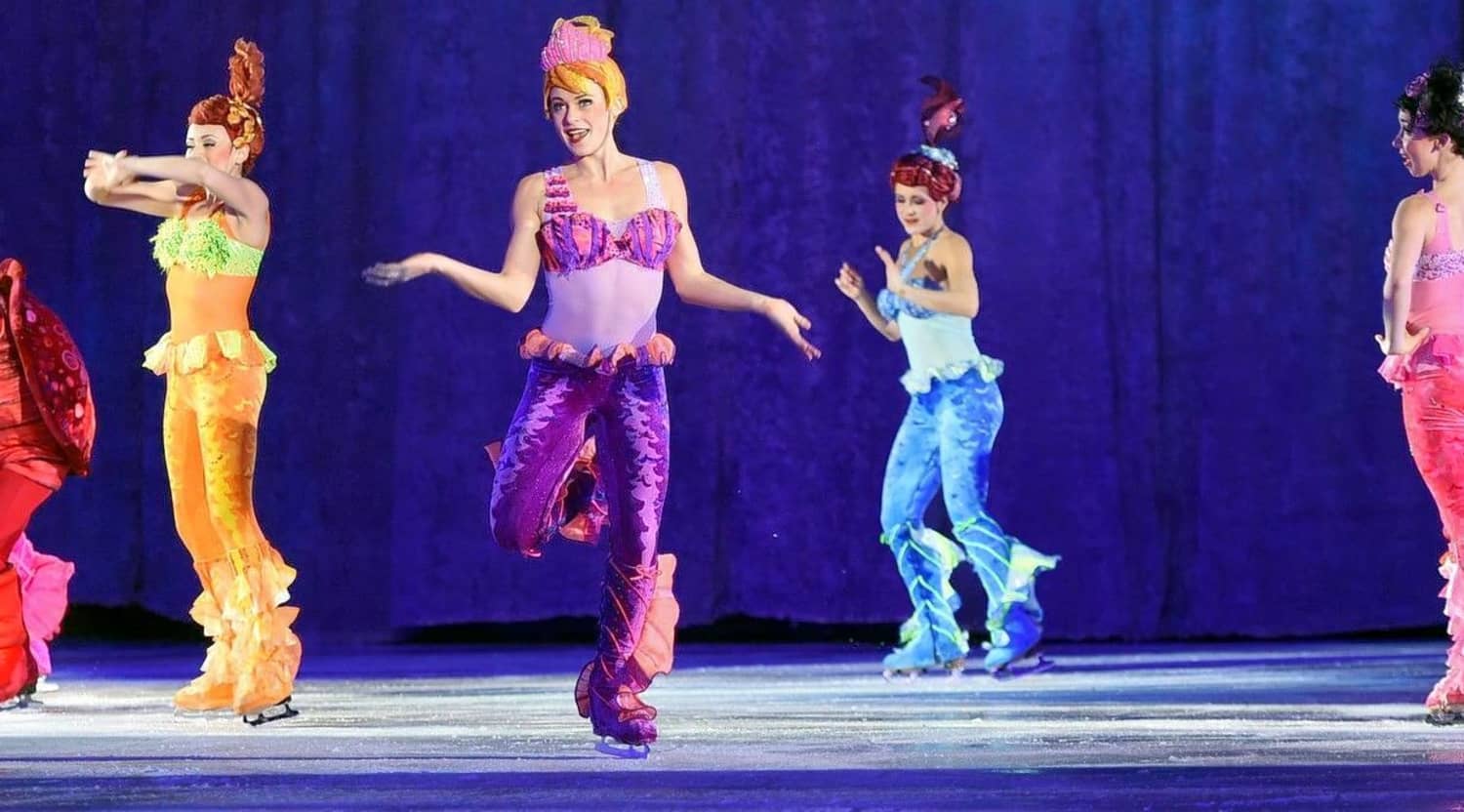 Alamy
Disney On Ice Follow Your Heart Las Vegas Tickets
Disney On Ice: Follow Your Heart Las Vegas Tickets
Each Disney on Ice show brings together song and dance as well as aerial acrobatics, important life themes and numerous musical numbers ala Disney. Follow Your Heart is the first Disney on Ice show that features characters from Finding Dory as well as Pixar's Inside Out. The show's themes explore such emotions as sadness, fear and joy set against the backdrop of wintry wonderlands that bring together characters like Frozen's Anna and Elsa with Rapunzel, Woody from Toy Story and even Minnie and Mickey. Like Las Vegas itself, Follow Your Heart is a wonderful extravaganza of sights and sounds that shouldn't be missed by Disney fans here in Vegas.
Great Athletes and Performers
The ice skaters who perform in a Disney on Ice show must possess both athletic prowess and performance skills. They're also likely to burn through a pair or two of ice skates each year. They must additionally be willing to work with a great number of performers because Disney on Ice shows can have up 50 or more performers on the ice on any given night. Each performer spends up to a year training six or more hours a day at the Feld Entertainment Studios, a 580,000-square-foot facility that allows these professionals to hone their skills and learn the choreography for each show.
Where can I buy Disney On Ice: Follow Your Heart Las Vegas tickets?
Lovers of Minnie, Mickey and the rest of the gang can find Disney On Ice: Follow Your Heart Las Vegas tickets at StubHub. StubHub is the world's biggest marketplace for online ticket sales.
Who are some of the skaters who perform in this show?
A performance of Disney on Ice: Follow Your Heart is a show that includes world-class ice skating professionals. One such professional who opted to extend her professional career on the ice is figure skater Xinghua Turner. Before she began ice skating for Disney, Turner participated in different figure skating events, including the Northwest Pacific Regional Figure Skating Championships.
What can I expect from a performance of Disney On Ice: Follow Your Heart?
A Disney on Ice show combines the magic of Disney with a night of virtuoso ice skating performances. These shows allow audiences to enjoy their favorite Disney stories in a new format. In the case of Follow Your Heart, audiences can see how Finding Dory and Inside Out as well as Frozen and other Disney stories take on new life out on the ice. Each performance features beautiful choreography and outstanding athletic performances, as each of the skaters tells the story through his or her physical movements, costumes and the musical elements of the show. Look for tickets to Disney On Ice at StubHub.
What songs do Disney on Ice shows include?
Fortunately, for the creators of Disney on Ice and for fans too, there has been a large number of songs released in Disney movies and shows over the years. As such, Disney on Ice performances feature songs straight out of the Disney songbook, such as "Let It Go" from Frozen and "Hakuna Matata" from The Lion King. It's also worth mentioning that these songs are accompanied by dazzling light shows, aerial jumps and other features that make it a heart-stopping and fun show to watch.
How long does a performance of Disney on Ice: Follow Your Heart run?
In general, each Disney on Ice show runs about two hours, not including a 15-minute intermission. The show's length is intended to be entertaining but not so long that your youngsters will feel restless before the show is over.
Which Disney characters will perform in Follow Your Heart Las Vegas?
Any Disney on Ice show can include up to 50 Disney characters. Follow Your Heart specifically includes characters like Nemo, Dory, Anna and Elsa and Marlin as well as some of the more traditional characters, such as Cinderella and Rapunzel. Woody and Buzz Lightyear also make an appearance, along with other Disney friends, including Minnie and Mickey.
What other shows might fans of Disney On Ice: Follow Your Heart like?
Disney on Ice fans may also enjoy performances of The Lion King as well as other Disney on Ice shows like Worlds of Enchantment and Mickey's Search Party. Find tickets to these and other live performances at StubHub.
Back to Top
Epic events and incredible deals straight to your inbox.