DISNEY ON ICE FOLLOW YOUR HEART ONTARIO
Disney On Ice Follow Your Heart Ontario
Disney On Ice Follow Your Heart Ontario Tickets
We didn't find anything nearby, but here's what's happening in other cities.
There aren't any events on the horizon right now.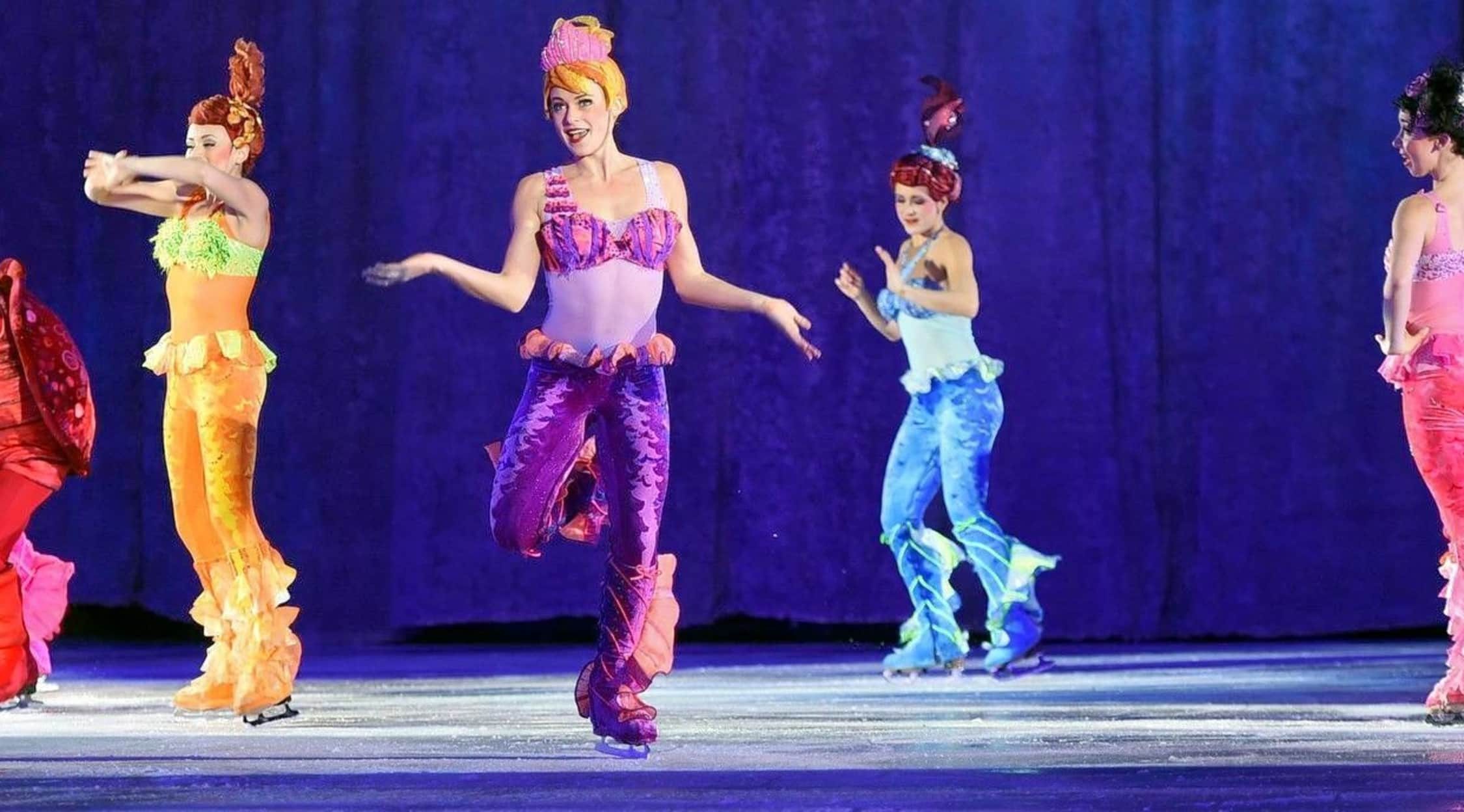 Alamy
Disney On Ice Follow Your Heart Ontario Tickets
Disney On Ice Follow Your Heart Ontario Tickets
Themes from Finding Dory and Inside Out, as well as snippets from The Little Mermaid, Beauty and the Beast, Toy Story and Frozen figure in prominently in the Disney on Ice show Follow Your Heart. This show includes a great number of Disney's favorite characters, which allows the show to appeal to a broad audience. Ontario residents who hold Follow Your Heart tickets can expect an interactive show that encourages kids and kids at heart to sing and dance along and experience the magic that only a Disney on Ice production can deliver.
What Goes Into a Show?
Becoming a Disney on Ice performer is no small feat. It takes someone who has honed their skating skills over many years on the ice. Additionally, these performers are asked to do more than just skate. They must have dancing and acting skills, too. Once they get hired, these performers head off to Feld Entertainment Studios, where they will spend up to six days a week training in the company's 580,000-square-foot facility in order to prepare for a show. There, they learn how to incorporate props and set pieces into their routines. From an organizational standpoint, Feld Entertainment must work closely with the Disney Company to learn what's coming down the pike. The show's organizers must then figure out which scenes or moments from each of these Disney films will fit the Disney on Ice show in question.
Where can I buy Disney on Ice Follow Your Heart Ontario tickets?
At StubHub, you can find Disney on Ice Follow Your Heart tickets for the Ontario performance. StubHub is the world's most complete online ticket marketplace, where you'll find tickets to all of your favorite live theatrical performances, comedy acts and concert tours.
How long is the Follow Your Heart performance?
The Disney on Ice Follow Your Heart performance will last about two hours. This includes an intermission.
What can I expect from a Disney on Ice Follow Your Heart performance?
Follow Your Heart embraces some of the common elements that are common in all Disney on Ice shows. That is to say, you can expect to see the number of different Disney characters, hear songs that you've grown to love and enjoy the costumes that you associate with these characters. That said, the creators of Disney on Ice strive to make each show different. In the case of Follow Your Heart, there are a lot of aerial stunts and acrobatics, with performers hanging on wires from the ceiling. Performers in a Disney on Ice show use wires to support their acrobatic stunts in a similar manner as the performers of Cirque du Soleil. Additionally, special effects, like pyrotechnics and special sets and props, create the magical ambience audiences have come to associate with Disney. These shows are interactive and fun for Disney fans.
What characters can I expect to see in Follow Your Heart?
Follow Your Heart features many of your favorite Disney characters. When you go, you can expect to see Mickey and Minnie, Dory from Finding Dory, Woody, Buzz Lightyear and Jessie from Toy Story, Ariel from The Little Mermaid and Elsa and Anna from Frozen, to name but a few.
What music will I hear in this show?
People who hold Disney on Ice Follow Your Heart Ontario tickets can expect to hear songs or music, like "Be Our Guest," "The Sorcerer's Apprentice" and "For the First Time in Forever," along with other well-known Disney songs.
Who are some of the performers that have appeared in the show?
Disney on Ice shows like Follow Your Heart feature a number of talented athletes, including Kaela Kapeikis, Merissa Horkoff and Marina Bolam. Many work for the organization for a number of years in part because they love the effect that the shows have on the young people in the audience.
What is the background of the Disney on Ice skaters?
Disney on ice skaters often come from the world of competitive skating before they join the show. Some have even competed in the Olympics. Additionally, once they join the show they can count on spending many months in rehearsal preparing for the show.
What other shows might fans of Disney on Ice Follow Your Heart like?
If you like Disney on Ice Follow Your Heart, then you may also like Frozen and 100 Years of Magic.
Back to Top
Epic events and incredible deals straight to your inbox.