DISNEY ON ICE FROZEN BATON ROUGE
Disney On Ice Frozen Baton Rouge
Disney On Ice Frozen Baton Rouge Tickets
We didn't find anything nearby, but here's what's happening in other cities.
There aren't any events on the horizon right now.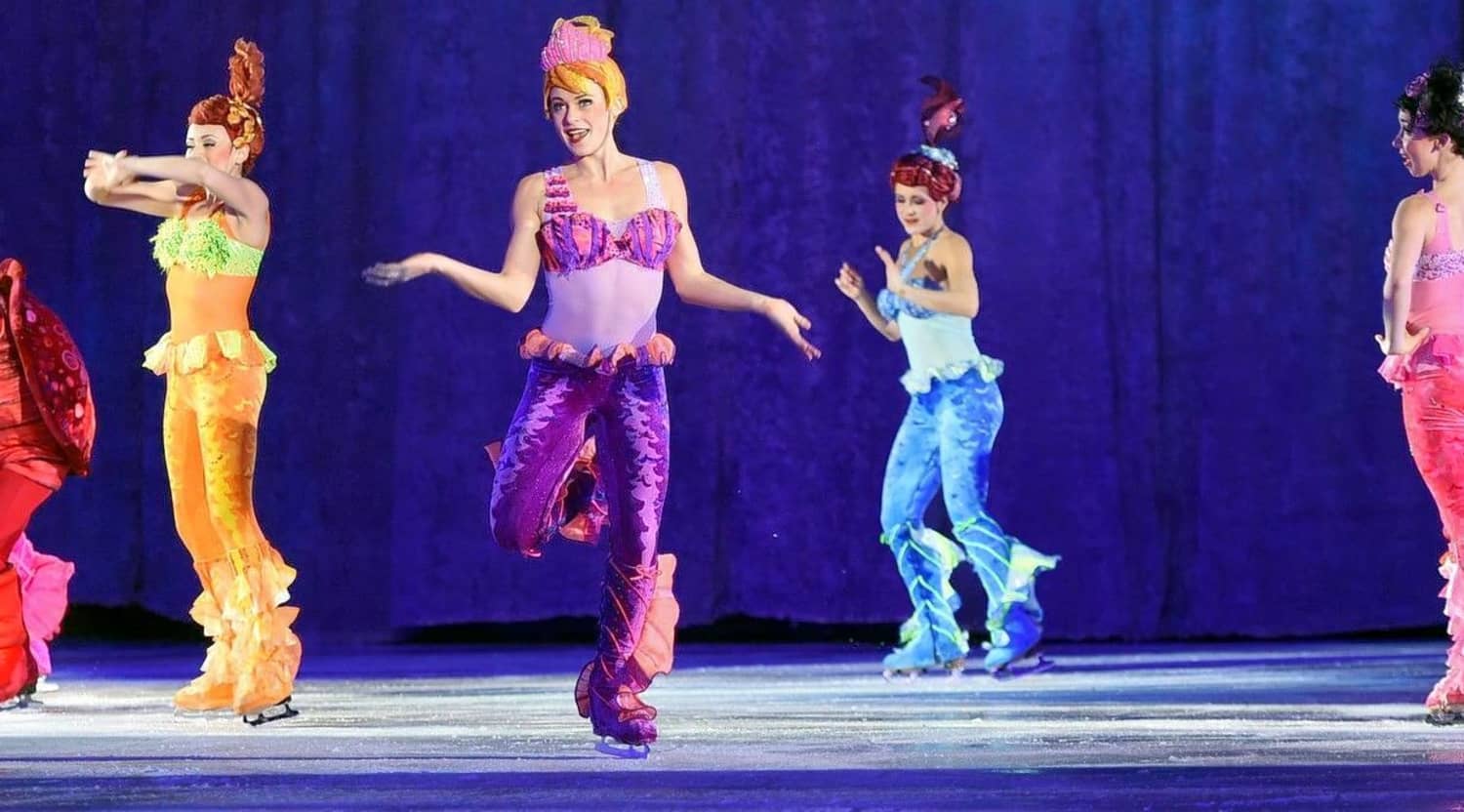 Alamy
Disney On Ice Frozen Baton Rouge Tickets
Disney On Ice Frozen Baton Rouge Plot
Have you and your kids been talking about what fun show you want to enjoy on the stage this weekend? Well there usually aren't a lot of productions that are sure to keep both kids and adults entertained, though most shows intended for kids are billed as being a lot of fun for parents too. But what if you could head out this weekend and actually see a show that will have you and your loved ones talking for weeks to come after attending this production? Get your tickets today to enjoy Disney On Ice Frozen when it opens for the stage next in your area! The hottest Disney film from the last several years is here on the ice as an adaptation of Frozen, giving you a glimpse of your favorite characters in this show as the plot plays out before your eyes. You'll have the chance in this production to be introduced to Elsa, a young princess who's stricken with magical powers that allow her to freeze everything she touches when she loses her temper. Her parents try to control her powers and keep everyone safe, but after they pass away suddenly, Elsa is left to run the castle with no one to guide her. Her frustrations lead to her freezing the entire kingdom. Embarrassed, she runs away from her home, but finds that running away from your problems is never the way to solve them. Don't miss your opportunity to enjoy Disney On Ice Frozen when this beloved show comes to be performed at a venue in your area! Get your tickets while they're still available for purchase!
Disney On Ice Frozen Baton Rouge Schedule
If you and your friends have been talking about catching Disney On Ice Frozen when it opens for the stage at the Baton Rouge River Center Arena in beautiful Baton Rouge, Louisiana, then you're going to want to get the tickets you're after right away on StubHub. There are plenty of horror stories of people who waited until the last minute to get the tickets they were after only to find that the box office had sold out the last few just moments before. Don't put yourself in that position and head to StubHub instead so that you can know exactly how many tickets are available for you to purchase in just a few clicks!
Disney On Ice Frozen Baton Rouge Cast
Plenty of animated films have started using actors and actresses to incorporate their many songs into their films for the enjoyment of those attending, but so far the only productions capable of pulling off a move like that are the ones that are bringing talented vocalists to use in their songs. Disney's film Frozen was extremely successful in no small part due to the range of vocal talents employed by Idina Menzel, Kristin Bell, Josh Gad, Jonathan Groff, and Spencer Lacey Ganus in this production. These voice actors made their mark performing in this special film that would go on to influence the whole nation, with songs like "Let It Go", "Fixer Upper," and "For the First Time in Forever" influencing fans to head out and purchase the soundtrack, making it one of the best selling albums of the year! So when fans heard that the Disney On Ice series of shows was adapting Frozen for the stage, they could hardly believe themselves! If you haven't yet seen Disney On Ice Frozen with your kids and you've been meaning to, head out to StubHub while you still can to get your tickets, because they're only going to sell out fast from here! Get your tickets today!
Disney On Ice Frozen Baton Rouge Author
If there's been a lot of discussion in your household about weekend plans and you still haven't narrowed down your selections, consider heading to StubHub to see what tickets are going to be available for you this weekend to attend a popular show in your area. StubHub makes it easy for you to get your tickets to enjoy a production on the stage in just a few simple steps, so if you were looking for a way to keep both you and your kids on the edge of your seats at a show this weekend, head to StubHub and get your access to see a popular show on the stage like when Disney On Ice Frozen opens next near you! Kids can't get enough of the many shows to come from the Disney Theatrical Group like Disney On Ice Frozen, as they do a great job of using your children's favorite characters from Disney properties and puts them in a new show unlike anything they've ever seen before on the stage! They've brought such hits before for children to enjoy like 100 Years of Magic and Rockin' Ever After, but now the company is bringing something entirely different to the stage for your enjoyment. Disney On Ice Frozen isn't a brand new story using the same characters, but an adaptation of the film for the ice, giving you and your kids an opportunity to enjoy this show as it was meant to be enjoyed! The cold chill around you is the perfect accompaniment to seeing Elsa's powers on display when she begins freezing things with her touch in this iteration of the popular animated film. Don't miss your chance to see Disney On Ice Frozen by heading to StubHub and picking up your tickets while you still can! This is an incredibly popular production that both adults and kids can't get enough of, so don't wait too long to get your access to this show or you're sure to miss out when the fans waiting at the box office purchase all of the available tickets. Don't miss this amazing show on the stage, head to StubHub and get your tickets today!
Disney On Ice Frozen Baton Rouge Trivia
Q: When was Disney's Frozen first released into theaters?A: Disney's Frozen was first released in theaters in 2013.
Q: How many awards did Disney's Frozen win upon its release?A: Disney's Frozen took home two Academy Awards, a Golden Globe, a BAFTA award, five Annie Awards, and two Critics Choice awards.
Back to Top
Epic events and incredible deals straight to your inbox.