DISNEY ON ICE FROZEN BUFFALO
Disney On Ice Frozen Buffalo
Disney On Ice Frozen Buffalo Tickets
We didn't find anything nearby, but here's what's happening in other cities.
There aren't any events on the horizon right now.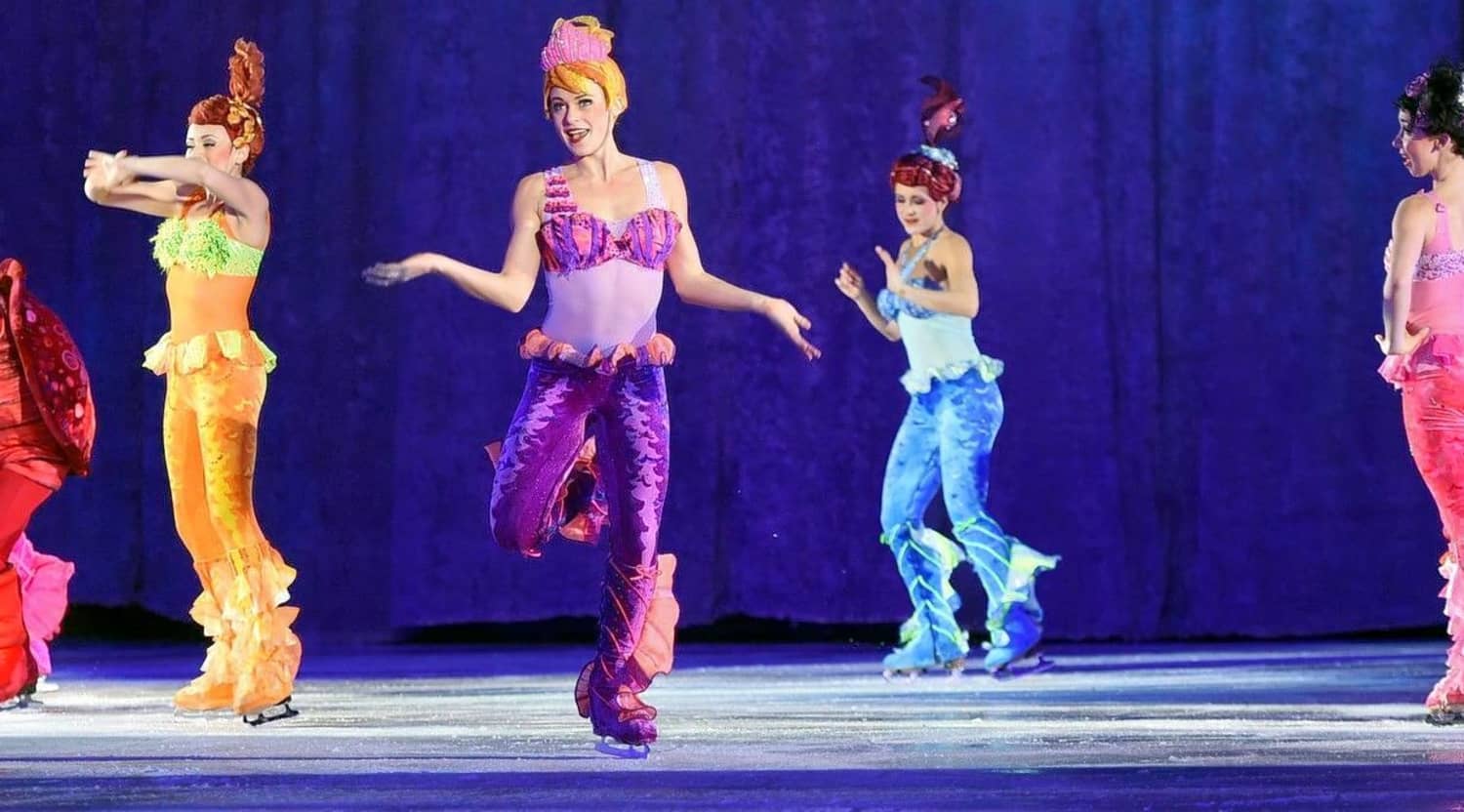 Alamy
Disney On Ice Frozen Buffalo Tickets
Disney On Ice Frozen Buffalo Tickets
Disney's Frozen, which took its inspiration from Hans Christian Andersen's The Snow Queen, has, despite its chilly backdrop, warmed hearts of Disney fans all over. Given its snowy themes and poppy songs, it was a logical story to tell in a new medium. In this case, it was literally a show made for the ice and ice skaters. Like its movie counterpart, Disney on Ice Frozen features songs and characters that Buffalo, NY audiences have grown to love, and yet, it's also something new entirely. This show blends the music and the wonder of this feel-good story of sisters Elsa and Anna with stunning aerial stunts, dizzying dance moves and just a touch of magic to create an evening of entertainment.
Feld Entertainment and Disney
Putting up a Disney on Ice show required the Walt Disney company to partner with Feld Entertainment, an establishment that has been creating live arena-style shows for decades. While Disney on Ice may be one of its most well-known properties, Feld Entertainment is also the organization in charge of bringing Feld Motor Sports and Ringling Bros. and Barnum & Bailey shows to live audiences. As for its Disney shows, Feld translates the stories, with their lavish costumes and sets, feel-good songs and heart-touching stories into dynamic ice shows for people around the world. It takes months for each performer to learn the routines in each show. To keep this juggernaut on track, a force of around 3,000 employees, which includes skaters and stagehands as well as the in-office support staff, works year-round to ensure that all of the various touring companies can keep on skating. In all, Disney on Ice can be seen in around 65 countries around the world.
Where can I buy Disney on Ice Frozen Buffalo tickets?
At StubHub, you'll find tickets to events, like Disney on Ice Frozen, rock concert tours and live comedy acts. As the world's largest and most complete online ticketing outlet, StubHub provides live events fans like you with tickets to all of your favorite shows.
How long will the Disney on Ice Frozen Buffalo show run?
Disney on Ice Frozen Buffalo ticket holders should plan on spending about two hours and some change at the ice skating venue. The show itself runs about two hours, a time period that includes a 15-minute intermission. The show doesn't run terribly long, making it a nice show to see on a school night or otherwise.
What can I expect from a Disney on Ice Frozen performance?
People who hold Disney on Ice Frozen tickets for a performance in Buffalo can expect the show to have the same kind of magic and wonder that a Disney movie has. Children who come to the show often dress up as their favorite characters and will sing and dance along with the performers as they move through the production. It's an evening filled with children singing their favorite songs, leaping performers and a lot of Disney magic.
What are some of the songs that might be in the show?
Naturally, because this is a Disney show, it will feature plenty of music. "Let It Go" is probably the show's most well-known song, due in large part to the Oscar that it won. Audiences can certainly expect to hear that. However, the show has other cool songs to listen to and sing as well, like "Frozen Heart," "Do You Want to Build a Snowman?" and "Fixer Upper."
Who are some of the characters that will appear in the show?
Naturally, Elsa and Anna will take center stage (or center ice) in this production. About 90% of this movie-turned-ice-show features the characters who appeared in Frozen the movie. Other characters that you can expect to see include Olaf the snowman and Sven the mountain man. Secondary characters could include Mickey and Minnie, Buzz Lightyear and Cinderella, to name but a few.
Who are some of the people who might be involved in this show?
On the ice, it will be skaters, like Sofie Robergn, Abigail Kimmelman and Matvey Matveev. Many of these performers spent many years competing in ice skating competitions before joining Disney on Ice. To bring this show to life, these skaters worked with some of the best professionals in the industry, including Patty Vincent, who directed the show. The performers also got a boost from choreographer Cindy Stuart and scenic designer Steve Bass.
What other shows might Disney on Ice Frozen fans like?
Disney has quite a few shows that run throughout the year, like Worlds of Enchantment and Celebrate Memories.
Back to Top
Epic events and incredible deals straight to your inbox.