DISNEY ON ICE FROZEN HERSHEY
Disney On Ice Frozen Hershey
Disney On Ice Frozen Hershey Tickets
We didn't find anything nearby, but here's what's happening in other cities.
There aren't any events on the horizon right now.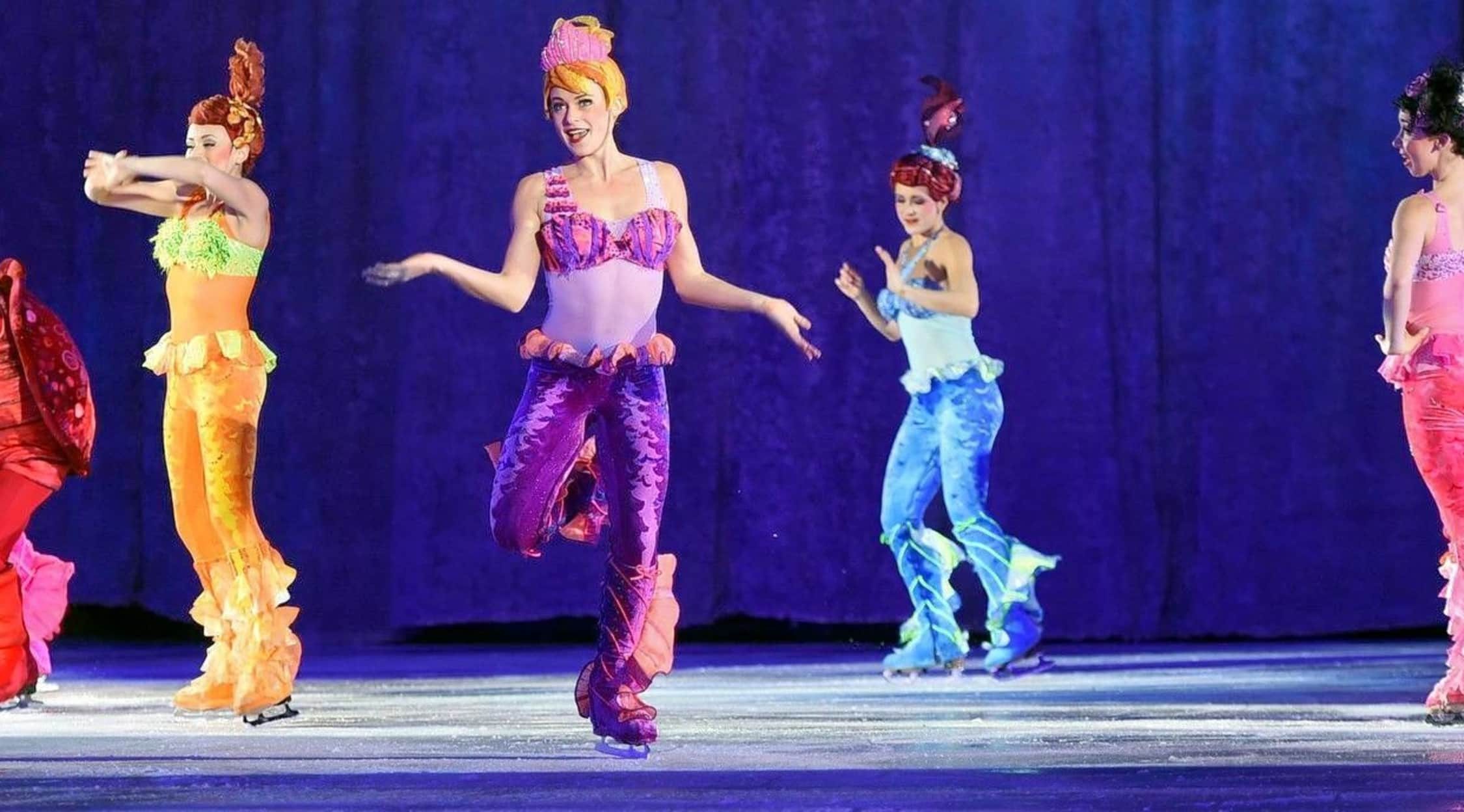 Alamy
Disney On Ice Frozen Hershey Tickets
Disney On Ice Frozen Hershey Plot
Get ready for some excitement on the stage this weekend when you head out to take your whole family to the theater to see a fun show that everyone can enjoy! There are a lot of productions aimed at kids that aren't so entertaining for parents to sit through, so why not take your kids out to see a show this weekend that you know even you'll enjoy seeing? It sounds like the best bet for your weekend entertainment is to head to StubHub and get your tickets to see a show like Disney On Ice Frozen when it comes to the stage in your area! Bringing Elsa and all of your other favorite characters to the stage, this adaptation of Frozen will have you singing along to all of the hits as the production plays out on the ice. Following the plot of the original show, you'll meet Elsa, a young girl born into a royal family with powers that she didn't ask for, giving her the ability to freeze things with her touch without her control. After Elsa has an outburst with her powers that leaves the entire castle covered in a frozen wasteland, Elsa heads off on her own to deal with her powers and find a new life for herself. But on her path to discovering herself, Elsa discovers that her sister may be in trouble from someone close to her, so she returns back to her town to face her fears and make things right. Don't miss out on your opportunity to see this adaptation of one of Disney's biggest films to be released in recent years, get your tickets today!
Disney On Ice Frozen Hershey Schedule
Were you hoping to catch Disney On Ice Frozen when it comes to the stage at the Giant Center in Hershey, Pennsylvania? Well if the plan was still to keep your kids entertained this weekend, Disney On Ice Frozen is the best show you can bring them to, giving them the opportunity to see their favorite characters on the stage and enjoy the show in a way that they've never seen before! Just know that you won't be the only one with this idea, so if you were serious about bringing your kids to this show, head to StubHub today and secure your tickets! Tickets sell out fast for most Disney On Ice shows, but especially Frozen, so make your moves today if you were serious about seeing this hit play out on before your eyes!
Disney On Ice Frozen Hershey Cast
If your kids can't stop talking about Elsa, Anna, Prince Hans, and the rest of the cast from Frozen, there's only one place to take them this weekend: off to the theater to see Disney On Ice Frozen when it comes to be performed at a venue near you! Hundred of head shots and hours of auditions were necessary to find the right performers to come to the stage to perform in this adaptation of the popular animated film Frozen for the ice. In fact, each performer's prowess on skates was an important defining factor in finding the right cast for this show, making sure to test both a performer's acting skills and physical abilities to sing, dance, and do what needs to be done to bring this show to life, much to the enjoyment of the children in the audience! Careful about maintaining the quality of their performances, Disney On Ice Frozen brings only the very best performers to the stage to keep your children singing along to their favorite songs from the movie, encouraging them to "Let It Go" with the same level of quality as you'd see in the animated hit film. So don't miss out on this chance to give your kids the gift of a fun and memorable weekend by heading to StubHub to get your tickets today to see Disney On Ice Frozen when it comes to be performed in your area!
Disney On Ice Frozen Hershey Author
Coming to the stage again to the excitement of fans is another in the series of popular Disney On Ice shows! Disney On Ice finds the very best Disney titles that will translate to a performance on the ice, putting all of your favorite characters in skates and letting their rhythm and movement take center stage in what would otherwise be a live recreation of an animated show! The added element of the ice actually brings quite a bit in the way of being a successful medium when it comes to performing shows like the new adaptation of the popular Disney animated film, Frozen! Disney On Ice Frozen utilizes the fact that the medium they're performing on takes a central role in the plot and lets the creators of the show, The Disney Theatrical Group, plan out the best way to utilize that in accordance with the main character Elsa's magical power of freezing things with her touch. From the same company that brought you 100 Years of Magic and Rockin' Ever After on the stage is this recent adaptation of this popular Disney film for the enjoyment of both children and adults, finding a way at each performance to work in a new element to the show that isn't featured in the animated originals that the show is based on. So if you were hoping for a quality evening out with your loved ones to watch a fun show that everyone can enjoy, know that you can't go wrong when you head to StubHub to pick up your tickets to see Disney On Ice Frozen when it comes to the stage near you!
Disney On Ice Frozen Hershey Trivia
Q: What was the first release from the popular theatrical company Disney On Ice?A: Disney On Ice's first release was Passport to Adventure.
Q: When did Disney On Ice debut their show?A: Disney On Ice debuted their first show, Passport to Adventure, in 1995.
Back to Top