DISNEY ON ICE FROZEN TAMPA
Disney on Ice Frozen Tampa
Disney on Ice Frozen Tampa Tickets
We didn't find anything nearby, but here's what's happening in other cities.
There aren't any events on the horizon right now.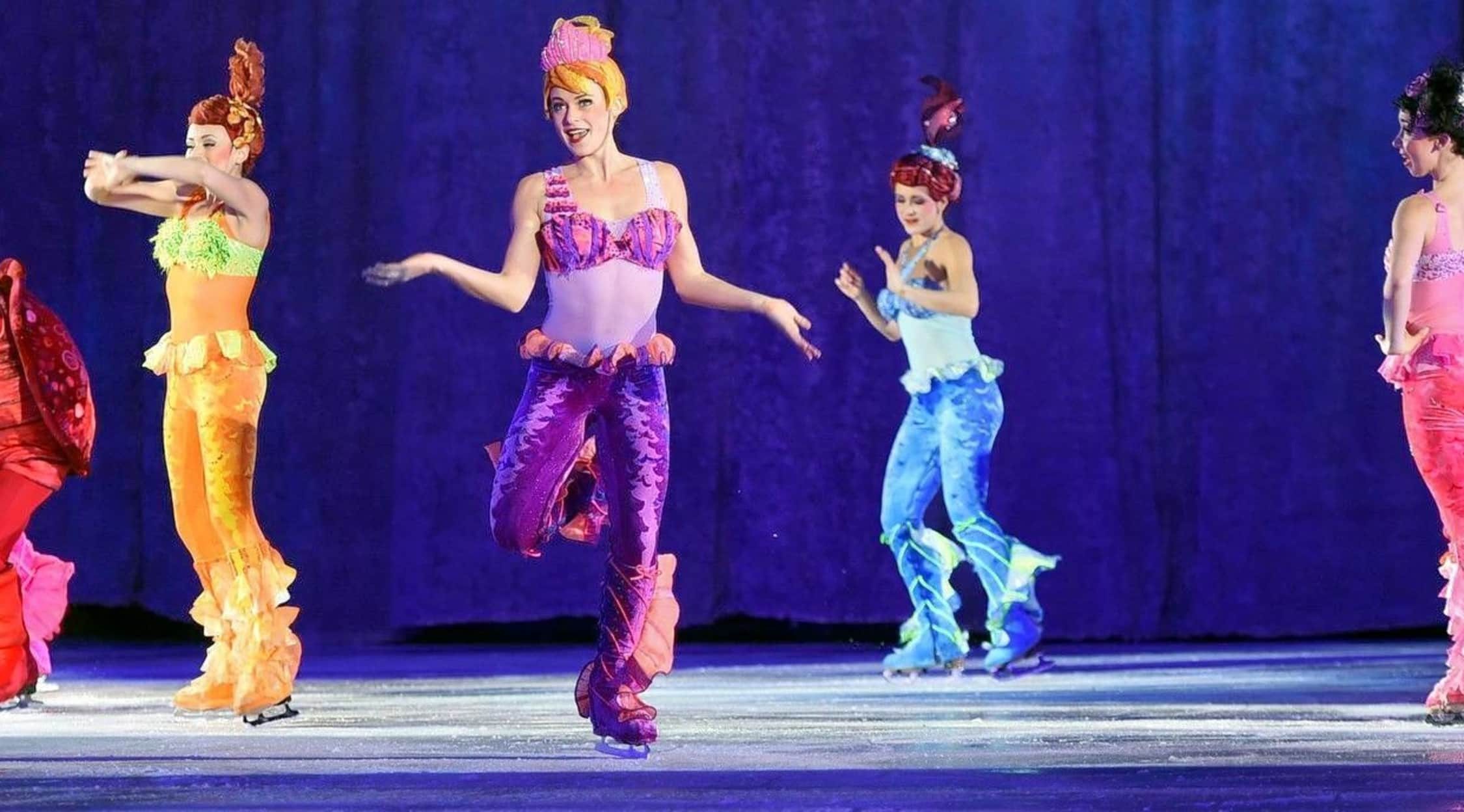 Alamy
Disney on Ice Frozen Tampa Tickets
Disney on Ice Frozen Tampa Plot
Have you been hoping to find something fun to go out and see this weekend now that you have the time off from work? Were you on the lookout for a show that even your kids will enjoy? Well if you're still dedicated to enjoying your time out with your family this weekend, take advantage of the offers StubHub has for you by picking up your tickets to see a popular production like Disney On Ice Frozen when it comes to a rink near you! Based on the 2013 animated hit from Disney, Disney On Ice Frozen introduces you to all of the great characters from this show. Along the way, you'll meet Elsa, the girl whose ability to freeze objects uncontrollably, who is forced to live in a tower by her parents, who are afraid that her powers will end up hurting someone. After an unrelated accident leads to their death, Elsa finds herself as the heir to the throne. But when she freezes the entire castle in an outburst gone wrong, she runs away from her problems in the hopes of not doing any more damage to the people she loves. But what happens when she discovers that her sister is in trouble? Come and see how Elsa manages to find her path in life, no matter what the difficulties may be that are standing in her way! Get your tickets to attend Disney On Ice Frozen today!
Disney on Ice Frozen Tampa Schedule
Were you hoping to catch Disney On Ice Frozen when it comes to the stage at the Amalie Arena in beautiful Tampa, Florida? Well know that you won't be the only one heading out to see this popular show on the stage, so if you really want to beat the mad rush for tickets that's going to be waiting for you at the box office, know that you can always log on to StubHub and secure the tickets you need in just a few clicks. So why bother going anywhere else when StubHub makes it easy for you to attend the shows you want to see? Get your tickets through StubHub while you still can!
Disney on Ice Frozen Tampa Cast
With the news that a Disney On Ice show based on Frozen was coming to the stage, some of the most talented actors working in the business immediately started clamoring to find out who to see about rehearsals. As a show based on a popular film that practically took the nation by storm, it's no wonder that so many want to be a part of this production! Thankfully, the casting director was able to narrow down the list of whose performances were worthy of joining the Disney On Ice team, and the final number of performers coming to the stage in this show is almost 40! So if you and your kids are excited to see Elsa, Anna, Prince Hans, and the rest of the characters that you know and love from this show, head out to StubHub as soon as you're able to secure your tickets to see it! This popular production is incredibly demanding on the actors who perform in it, but they don't mind, knowing that they're going to be a part of musical theater history by appearing in the first adaptation of this film that became an instant classic within weeks of it's release in movie theaters. Now that the show is heading to stages all across America to be performed, it's easy to see why there's so much excitement regarding this production! Don't miss your opportunity to see Disney On Ice Frozen on the stage by logging on to StubHub and picking up your tickets today!
Disney on Ice Frozen Tampa Author
All of the excitement and magic that made Disney's 2013 release Frozen such a hit in the theaters is coming back now to the stage in the form of this popular new show by Disney On Ice! If your kids could barely handle the fun of the original animated film, they're going to love seeing this adaptation of the show as it was meant to be seen - on the ice! A show called Frozen demands to be performed in a fitting environment and that's exactly what the Disney Theatrical Group decided to do when they chose to adapt this show for the stage. Brought to you by the same company that's brought popular performances to the ice as 100 Years of Magic and Rockin' Ever After, you'll get a firsthand glimpse of the professional attention to detail that all Disney On Ice shows bring with them to each performance. Careful not to change too much of the original plot, this adaptation has only been reworked so as to keep the excitement of the original intact but interpreted in a whole new way for the medium. If you've seen a Disney On Ice show before, you know exactly what to expect when you head out to this popular show that has been drawing in fans since they first heard it was coming to the stage! So don't miss out on your opportunity to catch Disney On Ice Frozen when it opens for the stage in your area, because you won't find another show this year that'll have all of your favorite Disney songs from the film on blast! You'll even get an opportunity to see a cameo from Mickey and Minnie Mouse, who are eager to introduce you to this story at the beginning of the show. So what are you waiting for? Stop hesitating and thinking about and head to StubHub to secure your tickets to see this instant classic on the ice while you still have the chance!
Disney on Ice Frozen Tampa Trivia
Q: What is Disney On Ice's longest running show on the stage?A: Disney On Ice's longest running show on the stage is their first production, Passport to Adventure.
Q: When did Disney On Ice's longest running show on the stage first debut?A: Disney On Ice's longest running show on the stage first debuted in 1995.
Back to Top