DISNEY ON ICE FROZEN WASHINGTON
Disney On Ice Frozen Washington
Disney On Ice Frozen Washington Tickets
We didn't find anything nearby, but here's what's happening in other cities.
There aren't any events on the horizon right now.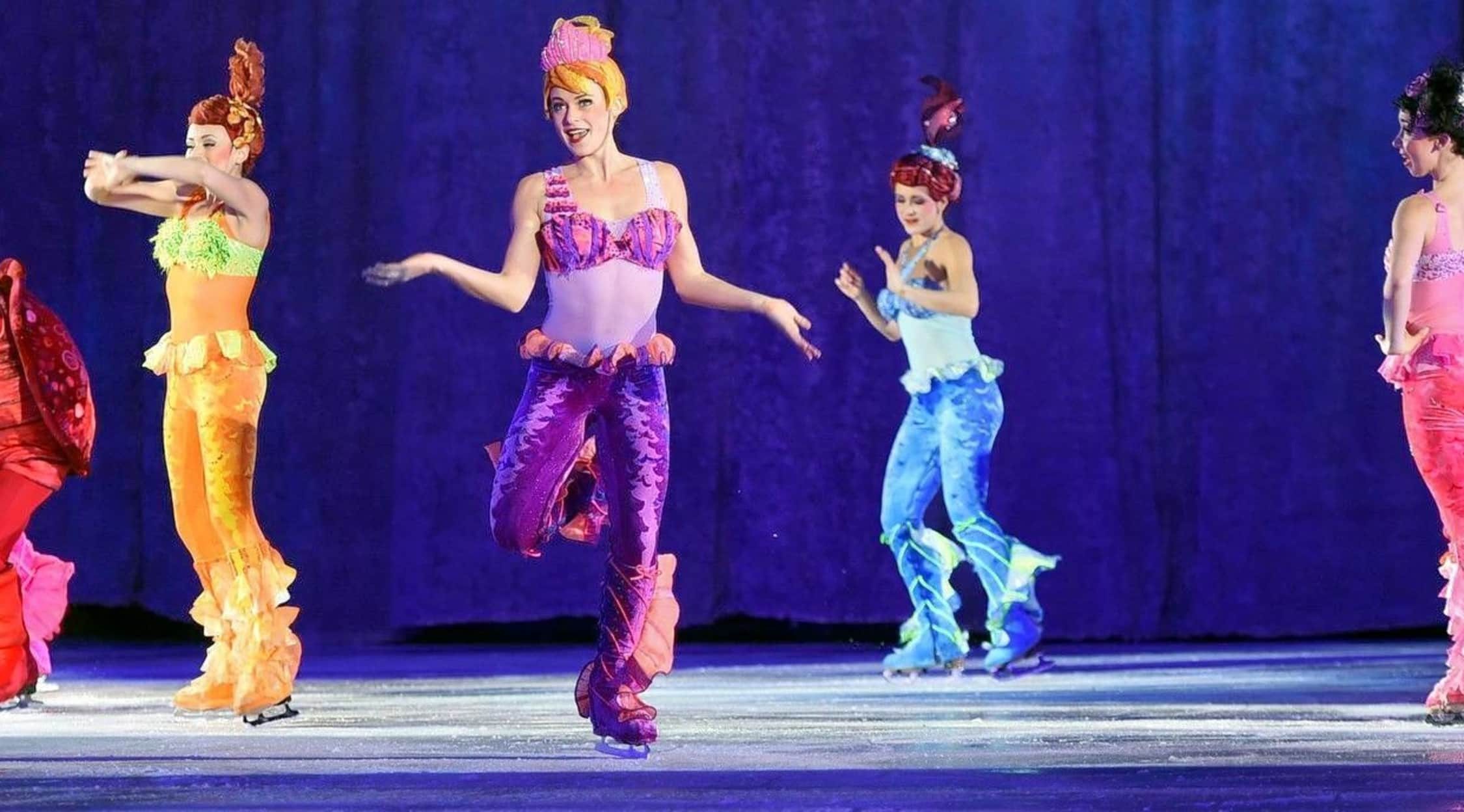 Alamy
Disney On Ice Frozen Washington Tickets
Disney On Ice Frozen Washington Tickets
Disney On Ice Frozen is about the tale of two sisters on a mission to save their kingdom from a never-ending winter, finding love, bravery and perseverance along the way. Based on the Oscar-winning movie for Best Original Song and Best Animated Feature, Disney On Ice Frozen is touted as a skating performance of a Broadway musical. When the first Disney On Ice was produced in 1981, it was doubtful that ticket sales to the tune of 3 million for Disney On Ice Frozen were ever viewed as a possibility. Based on the 2013 release of Disney's Frozen motion picture film, this production mimics the storyline of the award-winning, animated masterpiece. Disney On Ice Frozen brings beloved characters to life right in front of children and adults, lighting up faces and warming hearts.
A Tale of Two Sisters
Anna tries to find her sister, Queen Elsa, whose icy powers have thrust the kingdom of Arrandelle into perpetual winter. Anna meets up with Olaf the snowman, Kristoff the good friend and Sven the reindeer and travels through wintry conditions, conversing with mystical trolls and race to bring summer back to the kingdom. Touted as a "show worth melting for," Disney On Ice Frozen will have your family singing along and enthralled with the adventures of the Frozen family. In a story of inheriting love, family values and moral choices, Disney On Ice Frozen is an unforgettable experience that is best enjoyed with the ones you love. Disney On Ice Frozen offers a majestic experience for families. The talent of professional ice skaters is combined with heartfelt Disney stories, enchanting characters and dazzling lights. The production is kept fresh with new events featured yearly, bringing Disney's favorite characters to families across the globe.
Where can I buy Disney On Ice Frozen tickets?
Disney On Ice Frozen tickets are available at StubHub, the largest online ticket marketplace in the world. When you buy your tickets at StubHub, you get the FanProtect guarantee ensuring your purchase is safe and secure.
What can I expect from Disney On Ice Frozen?
Aside from the magical characters, bright lights and sing-along features, guests can expect to be in a colder atmosphere for the length of the performance. Out of respect for all guests, remaining seated throughout the performance is highly encouraged. While guests can see the performance from any area, it is recommended to purchase advanced seating to get your preferred seats for the best view.
How long does Disney On Ice Frozen last?
Disney On Ice Frozen takes place over the course of one and a half to two hours with a 15-20-minute intermission. The length of time that this production requires may be a stretch for small children, so frequent breaks outside the auditorium may be required. Most families find that the constant action of Disney On Ice Frozen is enough to capture the attention of individuals of all ages.
Which events are similar to Disney On Ice Frozen?
While Disney On Ice Frozen is a unique experience, guests who enjoy this performance may also enjoy any other Disney On Ice-themed productions. As compared to other popular Broadway plays, these types of productions are one-of-a-kind and cannot be duplicated.
Will Disney on Ice Frozen tour in 2019?
Disney on Ice Frozen will be touring as part of a 100-year Disney celebration titled Celebrate Memories. With stops in Missouri, Georgia, Washington, and more, fans across the nation can get up close and personal with this modern fairytale.
Are there special guest experiences at Disney on Ice Frozen?
With many Disney on Ice productions, up-close guest interactions are available. For example, guests can get ready for a ball with Cinderella, get a keepsake wand to take home and have Cinderella autograph a photo. While these experiences are not yet known for Disney on Ice Frozen performances, keep a lookout for updates for a guest appearance at StubHub.
Back to Top