There aren't any Events on the horizon right now.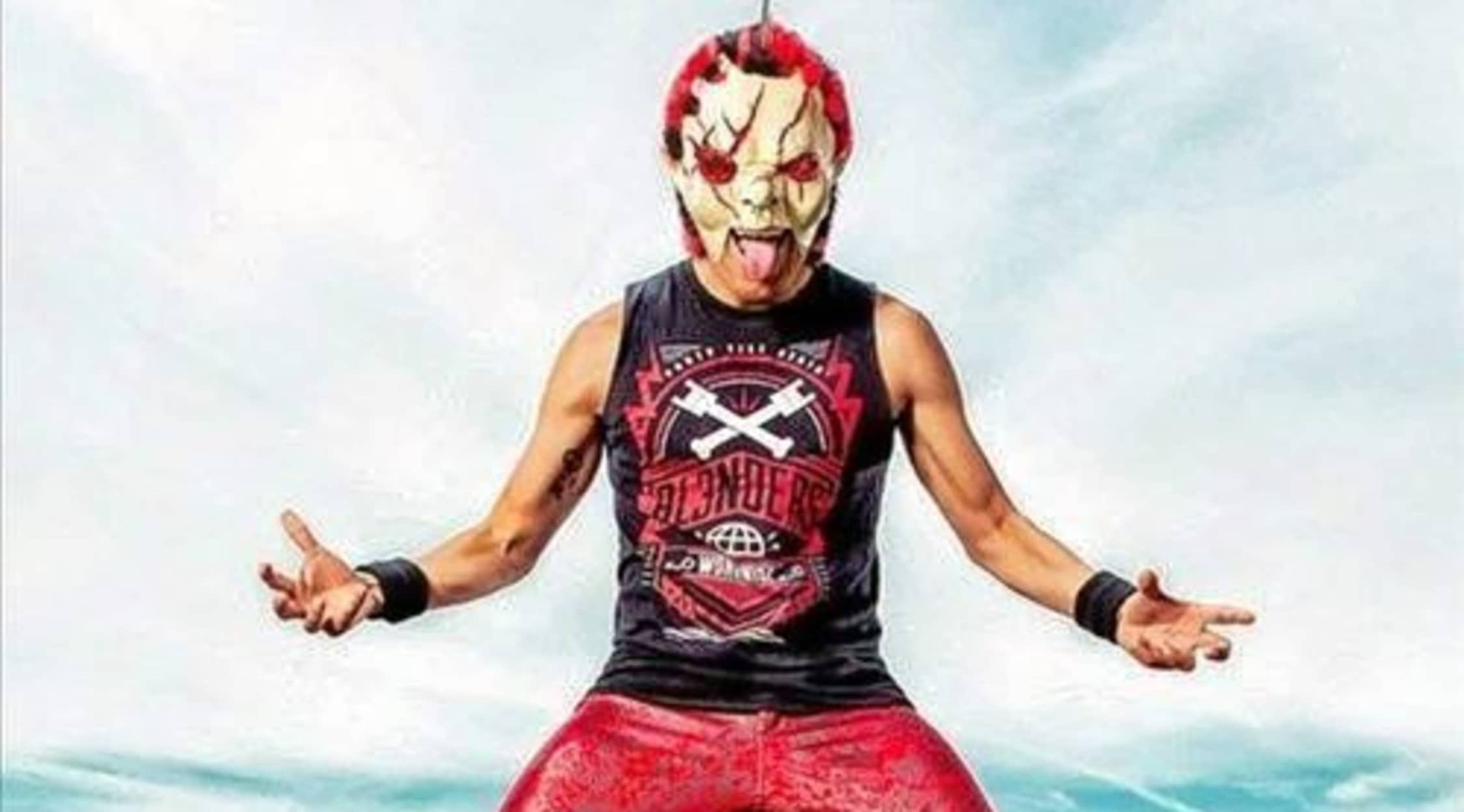 Rovi
DJ Bl3nd Tickets
DJ Bl3nd Schedule
DJ Bl3nd's bedroom served as the incubator for his brand of music. Eventually, he took his music to the streets, playing parties and small clubs. Fueled by his desire to spread his music around to a broader audience, DJ Bl3nd initially took a grassroots approach by dispensing his mixtapes to concert promoters and area clubs.But it was posting his work on YouTube, sporting a mask and mixing his jams, that helped pull the trigger on his career. Just a few months after the video postings, DJ Bl3nd's popularity boomed! He's certainly come a long way since the small venues, playing high-profile events like the Kandy Festival and the Enchanted Festival. To keep tabs on all of DJ Bl3nd's shows, make sure you sign up for event updates right here through StubHub.
DJ Bl3nd Background
The L.A.-based DJ Bl3nd is shrouded in mystery. He consistently dons a mask and his real name and origin have never been unveiled. In many interviews, he has been asked to relay personal details, but he only responds with: "What I can tell you about myself is that I love to have a good time in anything I do. That's the reason why I love to play and produce electronic music because I have such a great time and get full of energy with this type of music. I'm not anonymous at all, this is really my face! Every time I like to get a different hair style." In another interview, he added: "DJ Bl3nd is a character that came about by itself through my fans, the Bl3nders. We're one family. The Bl3nd Nation."
The proof is in the pudding as they say. His masquerade is working as evidenced by the numbers - more than 200 million YouTube views, 20 million music downloads and 3 million Facebook fans.
Just a few years into his career, DJ Bl3nd is a viral sensation. You can expect more original material from him in the coming months, and you will see more of the charismatic DJ Bl3nd taking his music to stages outside of the U.S.
DJ Bl3nd Albums
DJ Bl3nd's most current track is called "Going Down."
DJ Bl3nd Trivia
Solely responsible for driving his success, DJ Bl3nd ranked No. 78 on the Top 100 list compiled by DJ Mag in 2014.
DJ Bl3nd Concert Experience
Now's your chance to party with the masked and mysteriousDJ Bl3ndto experience some fantastic music! DJ Bl3nd embraces the conceptto give hisall to his fans. "My style is very wild - DJ Bl3nd is very wild when he's on stage and he has no rule, that's why he looks the way he does. He's a very crazy guy," DJ Bl3nd said in an interview with mixmag.net. If you get the chance, you should make a point of attending a DJ Bl3ndlive show, which is always full of surprises. And, coming soon, DJ Bl3nd plans to have his "crazy girls" from the video tag along with him on tour, with their fire-breathing antics.
"The best gigs are really all my shows," he said. "I get to always rage with my fans in different places around the world, so for me that is really awesome!! Every night I make it the best night possible for my fans who are there. The worst gig would be only when the sound system is not good in the venue. That doesn't usually happen though, because I make sure to play a venue that my fans will like. The funniest thing that occurred to me was when my fans were getting me naked when I crowd-surfed at one of my shows."
There's really no excuse not tohead out to an exciting concert loadedwith moments that you'll be talking about with friends long after it's over. We all know there are a variety of ways to get your music in today's day and age, but to see one of your favorite artists perform live on stage gives you a completely different perception and experience! Why miss out on the chance to feel the beats coarse through your veins surrounded by hundreds of other fans who share in your passion for the music?
DJ Bl3ndknows a thing or two about getting the a crowd going. So toss that cardboard pizza aside, get off the couch and head out for a night of captivating music by the enigmaticand talented DJ Bl3nd. The concert experience is nothing short of spectacular, as any fan can confirm, but it's still something that you have to embrace if you want to truly appreciate. When a talented mixmaster like DJ Bl3ndtakes the stage, the vibe is ever-present, giving you plenty of reasons to click off the big-screen and head out to see it all happen up close and personal as DJ Bl3ndlooks to put on yet another fantastic show forhis incredibly loyal fan base.
So grab some tickets and your friends, and head to the DJ Bl3ndconcert this year. This artisthas plenty of concert listings to choose from, and you can find them all right here on StubHub!
Back to Top