There aren't any Events on the horizon right now.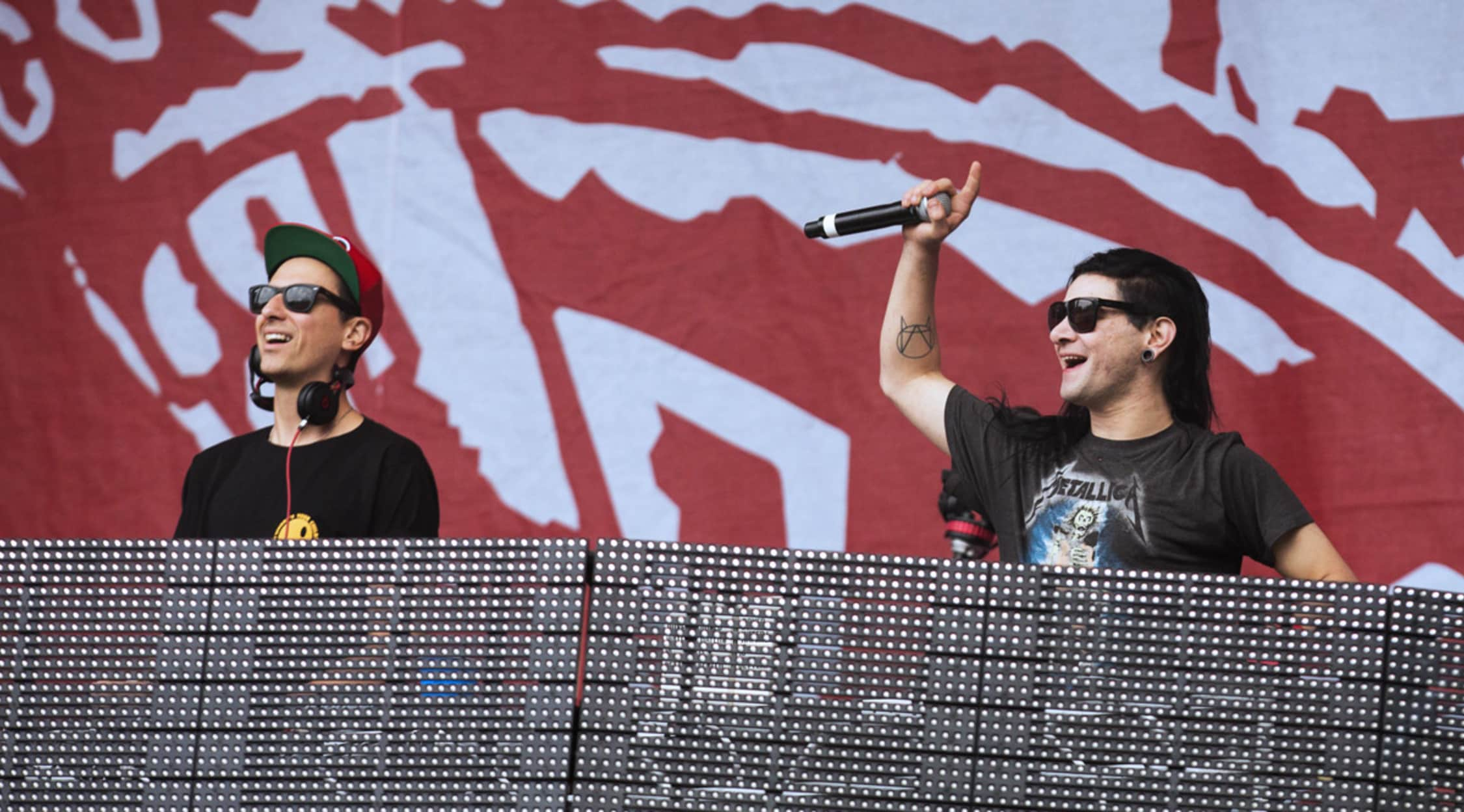 Zuma
Dog Blood Tickets
Dog Blood Schedule
If you love electronic-style music, then you will love this outfit comprised of electronica powerhouses Boys Noize and Skrillex. Dog Blood is set to bring their quick-draw mixing on the road this year to settle some scores over who is the best of the best when it comes to EDM. Be prepared to get a little crazy and work it out on the dance floor to the heavy bass lines of Dog Blood.
Attend one of Dog Blood's concerts and you will discover more than just a concert; you will discover a memorable experience to last you a lifetime! Consistently, Dog Blood brings their best game of captivating groove and killer house beats to the table. Once you experience Dog Blood live, you will never question why countless dance floors reach sell-out status at the the events they play.
Dog Blood can be found criss-crossing the country this year with engagements booked at places like the Red Rocks Amphitheatre in Morrison, Colorado. You can just look up above for Dog Blood tour dates nearest you. This group has a ton of fans out there who will want to be at the show. Expect Dog Blood concert dates to be packed no matter where they are playing this year. Buy your concert tickets through StubHub now! Why wait?
Dog Blood Background
Established in 2012, Dog Blood rose to the surface of the music scene as a side project of Boys Noize and Skrillex. They issued their first track, "Next Order/Middle Finger" in the late summer of 2012 on iTunes and Beatport. "Next Order" climbed to No. 1 on Beatport's Techno chart. The dynamic duo to date has released several popular EPs to critical acclaim.
Sonny John Moore, best known as Skrillex, entered into the music world first in the genre of punk. For many years he fronted From First to Last. During his tenure with the band, he issued multiple hit albums like Heroine and My Teen Angst Has a Body Count. He embarked on a solo career, which led him into experimenting with EDM. In 2008, he took the name Skrillex, getting his start in the EDM world through plenty of gigs in L.A. Today, he is one of the most in-demand artists in the industry.
Skrillex's other half is Alexander Ridha, who is better recognized as Boys Noize. He kickstarted his professional music career as Kid Alex, dropping a string of tracks and EPs. In 2005, he made the pivotal move to start his own label, Boysnoize, which proved to be successful. His first round of albums garnered worldwide fame. And he continues to elevate his image today both solo and as a part of Dog Blood.
Dog Blood Albums
Dog Blood's discography is comprised of EPs: Middle Finger (2012); Middle Finger Pt. 2 (2013); and Middle Finger Pt. 2: The Remixes (2014).
Dog Blood Trivia
Dog Blood credits the city of Berlin for bringing them together. Skrillex joined Boys Noize in his studio and they ended up collaborating together.
Dog Blood Concert Experience
In today's music scene there are more variations on the main genres than ever before, so no matter what style or sound you prefer most, chances are good that there's a genre out there meant just for you. Dance music today is one of the most popular styles of music available, as it has seen massive surge in popularity in recent years through much evolution and practically dominates many radio stations. Electronic music is currently at its peak in both popularity and quality, with the electronic scene as a whole touting some of the biggest artists that the electronic world has ever seen. With artists such as Dog Blood reigning over the electronic scene with an iron fist in terms of quality and popular music, there are so many other popular artists out there, with more emerging every day, that it's a great time to be a fan of electronic music.
While listening to any of your favorite electronic or dance artists at home or on the go is always a great time, nothing can truly compare to the awesome feeling of seeing them take to the stage live and in person. Dance artists always have a way with wooing the audience and getting them psyched for every hit, and with their kinds of talents, that's always a great thing. Electronic artists quench the crowd's thirst in a different way, as they usually include intense light shows or stellar effects to complement their live electronic skills. But no matter which genre you're checking out, make sure to take a look at StubHub. And don't forget; StubHub also carries tickets for other high-profile events like musicals, baseball games, festivals and more! Don't wait, and check out all that StubHub has to offer in the way of entertainment!
Back to Top
Epic events and incredible deals straight to your inbox.