We didn't find any Events nearby, but here's what's happening in other cities.
1 Event within 150 miles from you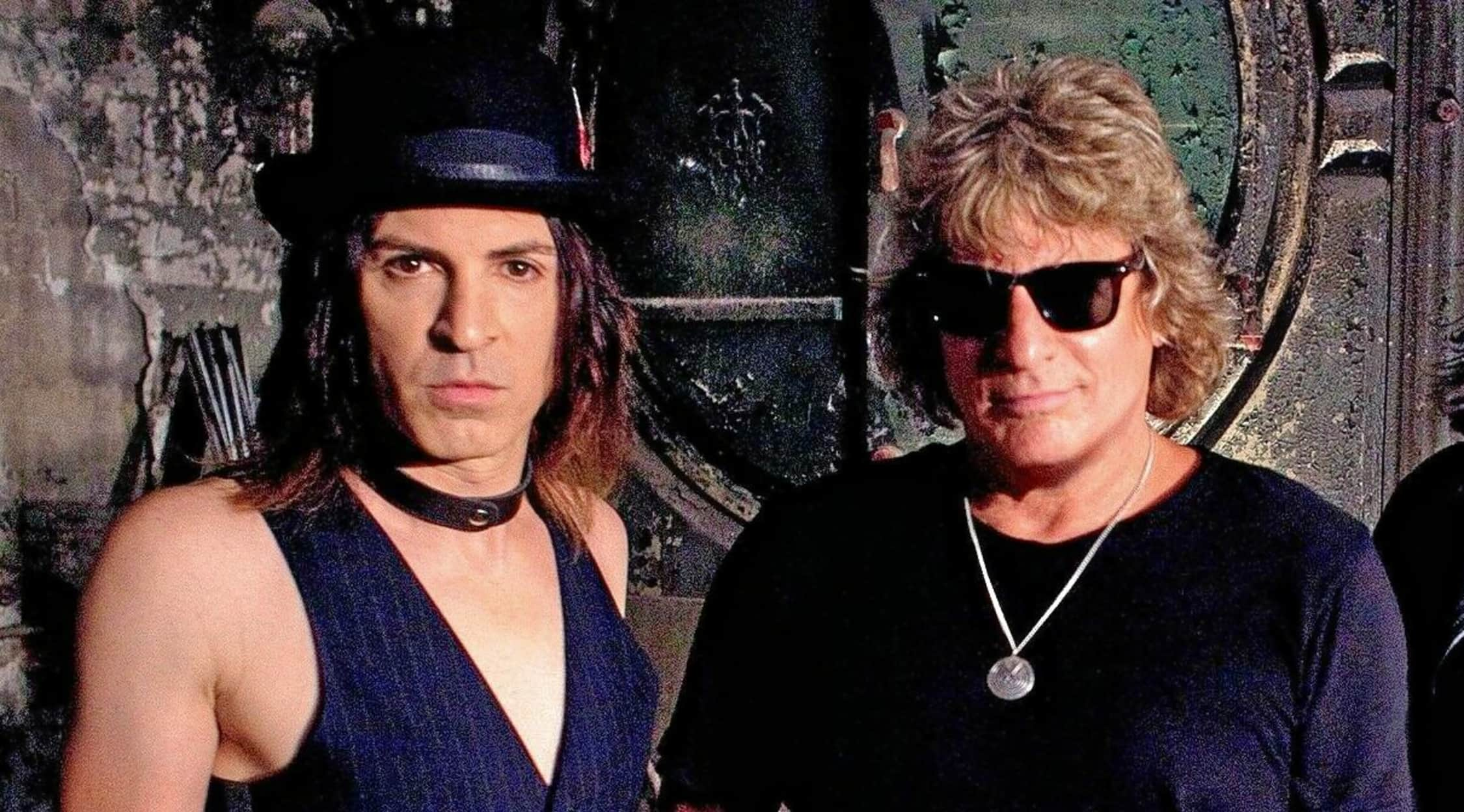 Rovi
Dokken Tickets
Dokken Schedule
Admit it; you were one of those people driving around in your car with the windows rolled down and the radio cranked up to Dokken's "Into the Fire." There's no shame in it, and there are thousands of fans out there just like you who still appreciate Dokken's heavy metal sound. You can join them at one of their upcoming concerts scheduled at venues like Treasure Island Resort and Casino in Welch, Minnesota. Keep tabs on Dokken's upcoming concerts by signing up for event updates right here through StubHub. That way, you'll never miss a beat when Dokken heads for your neck of the woods. It's that easy!
Dokken Background
Dokken first took shape back in the late 70s when Don Dokken joined up with Mick Brown, Jim Monanteras and Greg Leon. Before the band's inception, Don Dokken had been gigging in the L.A. area under the guise of Airborn but had to take on the name of Dokken because another group was already using Airborn. In 1981, Dokken traveled to Germany to support the Scorpions' effort, Blackout, singing background vocals. While in Germany, Accept got wind of Don Dokken's voice and was able to help him land a deal with Carrere Records. Breaking the Chains was initially issued on the Carrere Records label in Germany under Don Dokken's name. But shortly after, Don hooked up with Mick Brown and George Lynch. Juan Croucier then joined the fold, rounding out the Dokken lineup. Back in the U.S., Cliff Bernstein, manager, cinched a contract deal for Dokken. Dokken supported Blue Oyster Cult in 1983 for an arena tour but when the tour ended, Dokken didn't have a lot to show for it and was almost dropped from their record label due to the album's failure to make waves. Europe was a different story, however. Across the pond, they were well received and magazines like Kerrang! gave Dokken ample media attention in the U.K. Croucier called it quits with Dokken in 1983 to play with Ratt and Jeff Pilson filled his spot.
A year later, Dokken issued their sophomore album, Tooth and Nail, which spawned multiple hits like "Into The Fire," "Alone Again" and "Just Got Lucky." The album itself sold well over one million copies in the U.S. and also scored the No. 49 spot. The band released Under Lock and Key in 1985, which matched their sophomore album's success led propelled by tracks "It's Not Love," "In My Dreams" and "The Hunter." During their heyday in the 80s the band was invited to open for popular groups like Dio, AC/DC, Judas Priest and Aerosmith. After an impressive tour with the Scorpions, Dokken stepped back into the studio at the close of 1986 to cut "Dream Warriors," a tune designed for A Nightmare On Elm Street 3: Dream Warriors film soundtrack. The single proved to be successful, raising the antennae of legions of UK hard rock disciples. The song was issued as a single in early 1987. Following this drop, Dokken took a six-month hiatus before working on Back for the Attack, which arrived in the fall of 1987. It contained songs like "Kiss of Death," "Heaven Sent" and "Burning Like a Flame." The record became the Dokken's milestone album, rocketing to No. 13 on the U.S. charts. Back for the Attack served as the band's third effort to earn platinum certification. Following the album's release, the band embarked on the 1988's Monsters of Rock Tour summer festival that featured Metallica, Van Halen, the Scorpions and more. That same year, they released the live album, Beast from the East, which claimed gold certification in the U.S. and cracked the charts at No. 33. By 1989, Dokken members went their separate ways but reunited in the 90s to work on the album, Dysfunctional, which sold more than 300,000 copies - a remarkable feat considering the boom of grunge in that era. Dokken continued to release a string of albums throughout the 90s and into the 2000s. These days, Dokken soldiers on with tours that rock the planet. Fans around the world can't get enough of Dokken's brand of heavy metal music!
Dokken Albums
Dokken's discography is comprised of 1 EP, six compilation albums, 11 studio albums, 14 singles and five live albums. Dokken's studio albums include Breaking the Chains (1983); Tooth and Nail (1984); Under Lock and Key (1985); Back for the Attack (1987); Dysfunctional (1995); Shadowlife (1997); Erase the Slate (1999); Long Way Home (2002); Hell to Pay (2004); Lightning Strikes Again (2008); and Broken Bones (2012).
Dokken Trivia
Like many bands, Dokken has had their share of pop culture mentions. For instance, Symantec's Norton Internet Security 2010 featured Dokken in a string of TV ads in 2009. Their song "Dream Warriors" was also used in the popular flick A Nightmare on Elm Street 3: Dream Warriors.
Dokken Concert Experience
We all know there are a variety of ways to get your music in today's day and age, but to see one of your favorite artists perform live on stage gives you a completely different perception and experience! Why miss out on the chance to feel the beats coarse through your veins surrounded by hundreds of other fans who share in your passion for the music?
Dokken has been around the block once or twice. Their concert experience is nothing short of spectacular, as any fan can confirm, but it's still something that you have to embrace if you want to truly appreciate. When a great group like Dokken takes the stage, the electricity is ever-present, giving you plenty of reasons to click off the big-screen and head out to see it all happen up close and personal as these seasoned musicians look to put on yet another fantastic show for their devout fan base.
Make sure you get your own tickets for one of these shows before they're all gone! All you need to do is check right here on StubHub for ticket availability. And don't forget that StubHub carries tickets for numerous events from plays to baseball games. Check out the site and get your tickets today!
Back to Top
Epic events and incredible deals straight to your inbox.