There aren't any Events on the horizon right now.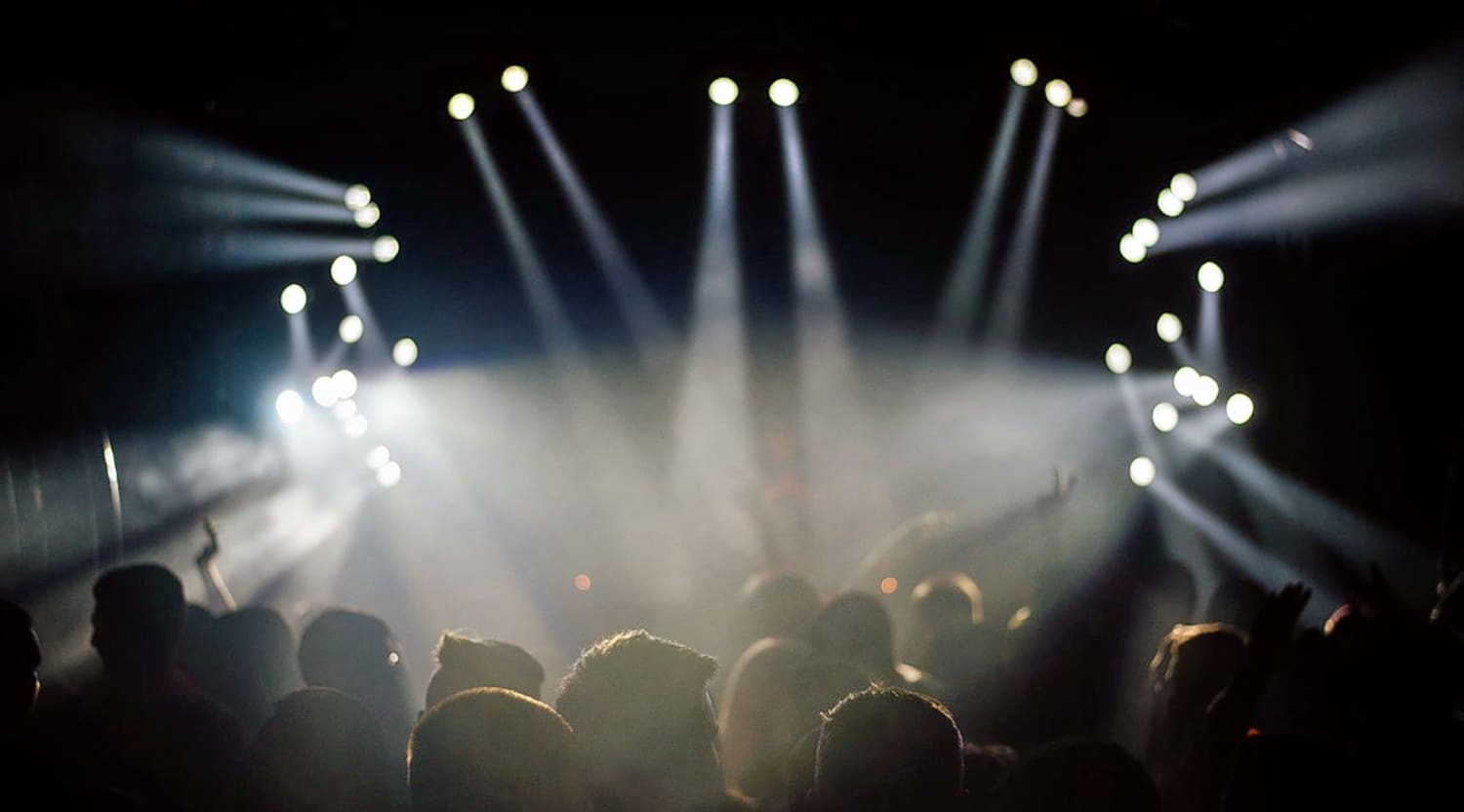 Stocksy
Doks Robotiks Tickets
Doks Robotiks – The 2016 Tour
Combining the genre of hip-hop (which is currently taking the Eau Claire scene by storm) with longtime figures of the Eau Claire music community, Doks Robotiks mixes hip-hop with jazz to make an incendiary cocktail best served in a concert setting. Doks Robotiks is a collective who prides itself in its large cast of artists. The various Doks Robotiks musicians contribute horn lines and vocal hooks to their funky hip-hop foundation, hearkening back to the halcyon days of A Tribe Called Quest and Digable Planets while, at the same time, searching for a new and undiscovered sound.
Doks Robotiks' pioneering blend of jazz and hip-hop always makes for a great live show that rivals any act in the Midwest. Whether they are playing in the most iconic music halls or the smallest dive bars, Doks Robotiks cranks up the energy to deliver an unforgettable concert. Don't miss out on your chance to see one of the freshest acts in Eau Claire! Get your tickets today.
About Doks Robotiks
Hip-hop may not have been the genre in which Roy Hargrove meant to write the jazz classic "Strasbourg", but one local artist heard a different version. A freestyle rapper, Adam Gumm hails from Eden Prairie, Minnesota, and he is helping to bring a new kind of hip-hop to the Eau Claire music scene. In his first year of high school, he started experimenting with new music and tried his hand at freestyle rap. It began as a simple hobby, but one day Gumm went to Eau Claire to visit a friend (Stephen Sutherland, now co-member of Doks Robotiks) and everything changed. He heard that a group of Eau Claire artists were looking to recruit a freestyle rapper. Upon further inquiry, Gumm found that the group consisted of professionally trained jazz artists who wanted to bring something fresh and new to the area. The group called themselves Doks Robotiks.
The current lineup of Doks Robotiks consists of eight unique musicians who each bring a singular element to the collective sound. Gumm is one of the two emcees who highlight the group's interest in hip-hop (the other is his friend Sutherland). They are accompanied by flautist and vocalist Kateri Farrell, pianist Andrew Boucher, guitarist Robert Hagen, drummer Rick Haneman, trumpet player Kristofer Bergh, and trombonist Henry Bergmann. Bocher and Hagen also cover percussion on occasion.
For Gumm, one of the coolest parts about Doks Robotiks is the opportunity to work with so many professionally trained artists. Gumm has no form of musical training, and he is excited to be exposed to a jazz music environment.
Currently, Doks Robotiks is based in Eau Claire, but not all of the members live in the city. Gumm lives and works in Minneapolis, so he frequently travels to Eau Claire for rehearsals and shows. During his tenure in Doks Robotiks, Gumm has rapped on many stages in Eau Claire, such as the Mousetrap Tavern, the House of Rock, and at countless university venues and events. Most recently, he performed at the Davies Center as part of The Gatsby Gala. Doks Robotiks have performed at UW-Eau Claire in the Lookout, the campus dance club. They have also performed at the campus mall. Outside of the city, Doks Robotiks also frequently plays in Minneapolis at various shows and bars in the downtown area.
Because Doks Robotiks is a collective, the members' abilities to pull in friends and peers helps to give each song a unique touch. It also helps to keep the creative process fresh. Gumm is especially excited to perform with the group because of the nature of their training. Because all of the Dok Robotiks musicians are trained in jazz, they are able to play new tunes and improvise solos without much rehearsal – sometimes with no preparation at all. One of the most distinctive elements of the collective, however, is not their improvisational instrumentation, but their featured rappers.
Freestyle is, of course, Gumm's specialty. When he first started freestyling, he was primarily focused on sounding like some of his favorite rappers, such as Eminem, Slug, and A$AP Rocky. After he became more comfortable, he started to find his own sound as a freestyle emcee. Finding his style was a process akin to assembling all the different pieces of a mosaic. Now, he is able to freestyle whenever he hears a beat. Even when driving in his car, the rapper almost always listens to instrumental tracks and runs over new rhymes in his head. He admits to occasionally using "crutch words" to make a lyric, but he almost never writes lines before shows. The other members of Doks Robotiks appreciate the uncanny energy he brings to their collective. Gumm jokingly calls himself the group's spiritual leader. When he performs onstage, Gumm's fans can expect to encounter the emcee's usual energy and noise. Trombonist Bergmann has praised Gumm as a talented freestyler with incredibly fast lines who can even incorporate sixteenth note rhythms into his lyrics. Gumm pours his heart and soul into every live show and is bone-tired after every performance with Doks Robotiks.
In terms of his future plans, Gumm is not sure where he is headed, but he is happy with his current artistic identity. Right now, Doks Robotiks is the only project of which he is a part, but he is working on setting up collaborations with other artists in Minneapolis. Gumm's work ethic and positivity have paid off, and he firmly believes than anyone can rap if they practice.
Previous Hits
Doks Robotiks' top track is "Pavane", and their EP Free Form is a popular digital download.
Trivia
Doks Robotiks emcee Adam Gumm has found Bob Dylan to be a formative influence on his rhymes.
The Doks Robotiks Concert Experience
Prepare yourself for one of the most unique and energetic concert experiences you can find in the Midwest today. Doks Robotiks is back, and they are set to release their upcoming album with pomp, circumstance, and sick beats. They will be bringing their distinctive blend of jazz and hip-hop straight to your ears. Whether you are a fan of Eminem or John Scofield, the Doks Robotiks concert experience will blow you away. Don't miss out on your chance to see the one and only Doks Robotiks live and in the flesh!
Back to Top
Epic events and incredible deals straight to your inbox.