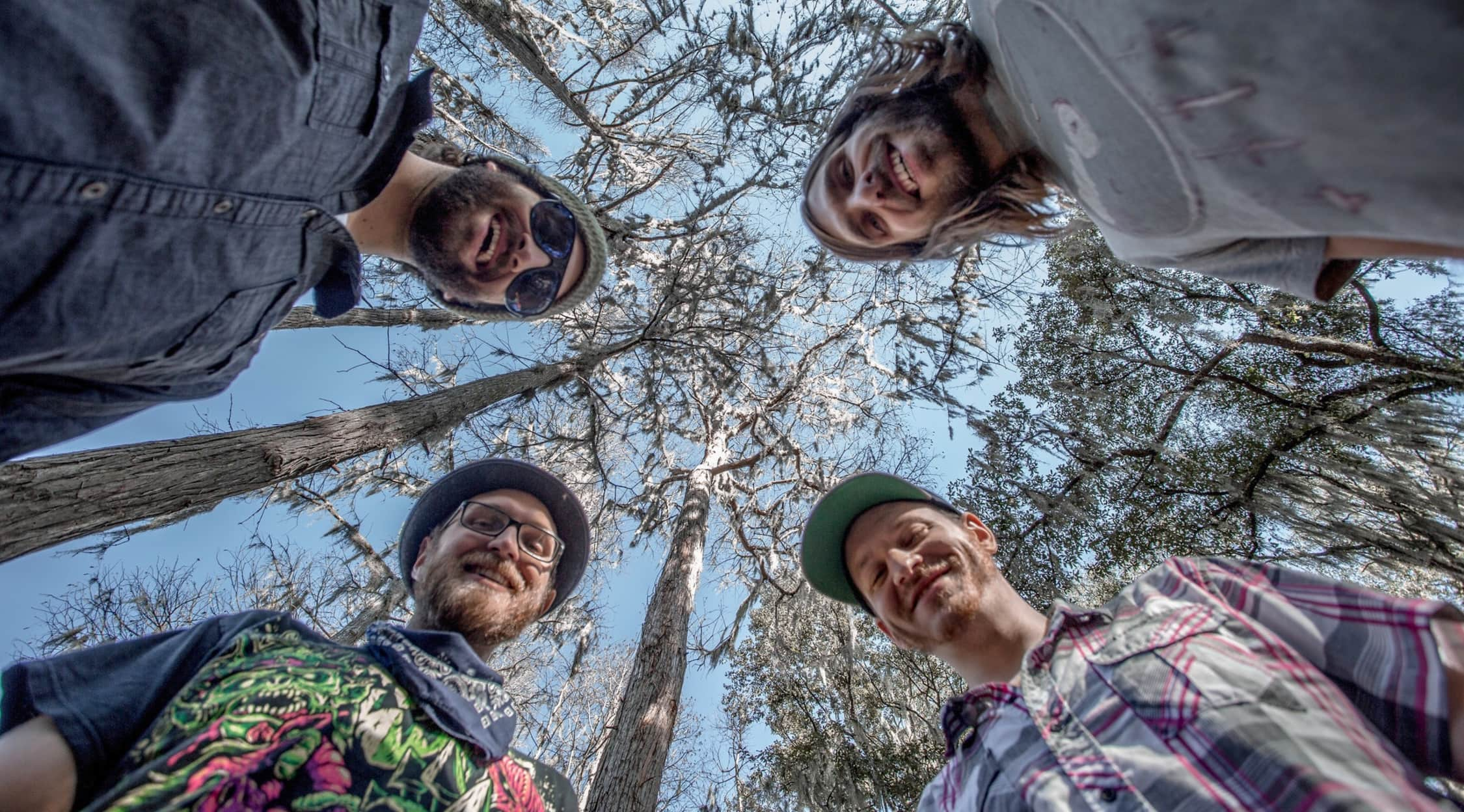 Rovi
Dopapod Tickets
Dopapod – The 2015 Tour
Progressive rock jam band Dopapod is back, performing in iconic locations all over the United States and bringing their psychedelic song catalog to life. Don't miss out on these six unsung musical heroes when they arrive on a stage near you. Can't find a concert near you? Have no fear. Keep checking back for all of Dopapod's concert and ticket information right here on StubHub.
Dopapod will be blowing the roofs off of concert halls all over the United States this season, playing at some of the nation's most iconic venues. Don't miss them at some of the coolest venues, such as Populux in Detroit, Bottom Lounge in Chicago, Ogden Theatre in Denver, Trees in Dallas, and more! Dopapod always put on high energy shows that are redefining what it means to be a jam band. Don't miss out on your chance to see one of the most impressive jam outfits in the live scene today! Get your tickets now.
About Dopapod
Born in Boston but now generally based in the Northeast, Dopapod are always on the go. They have come a long way from their D.I.Y. party and college basement roots. While striving to be as authentic as they were in their humble beginnings, the band has earned acclaim from such notable critical bodies like Relix, Jambase, and the Huffington Post, all the while developing their relationship with their ever growing community of devoted fans. The last four years have each seen Dopapod play about 150 gigs and included countless festival appearances such as Gathering of the Vibes, Peach Fest, Camp Bisco, Electric Forest, Summer Camp, and Wakarua. All of these hours together on the stage has given the group the chance to explore the wide range of inspirations that have influenced them all to be the musicians that they are today. However, don't assume that the band's openness to experimentation is completely at random. While the brushes in their collective hand contain every color, it's the strokes on the canvas that give Dopapod a unique sound and style of crafty songwriting.
This finely tuned compositional frame of mind and adventurous nature never let Dopapod rest on their laurels, and these qualities were key to the release of their fourth studio effort, Never Odd or Even. Vocalist and guitarist Rob Compa has giddily described how the material from this album represents a huge step forward, not just in the way that the band interact with each other, but in the way their focus has sharpened in terms of paying attention to elements like structure, lyrical imagery, theme, and melody – all of which are required to write and perform first-rate material.
Determined that all of this maturity will translate into their studio work, Dopapod enlisted producer and friend Jason "Jocko" Randall to both produce and engineer Never Odd or Even. Singer and keyboardist Eli Winderman could not be happier with the way things turned out. He describes how the band lived in Randall's studio for about a month while the recording sessions were underway, and that everyone clicked immediately. Jocko instantly became another member of Dopapod during this time. With his approach and attitude helping them through the recording process, the band was able to fully realize the sounds they had imagined. They could get the perfect takes that they strived for, and they had a complete blast the entire time.
Arriving in November of 2014 in the middle of an extensive autumn tour, Never Odd or Even was the spark that spurred the band into full stride, capping off an incredible year and catapulting them into 2015.
Previous Hits
Located somewhere between Sega Genesis retro video game soundtracks and the most psychedelic of Frank Zappa's obscure B-sides, you will find the moog-driven, ultra-versatile sound of the Northeastern jam six-piece Dopapod. Between the appearance of their fourth studio album Never Odd or Even and an impressive 2014 schedule of Midwest and East Coast dates with the one and only Umphrey's McGee, it is obvious that the future of this progressive dance-rock band is looking extremely bright. In the last four years, this band have amassed an ever-increasing listenership though an apparently endless schedule of live shows, playing at some of the biggest summer music festivals, such as Electric Forest, Summer Camp, and Wakarusa. This fourth studio release, Never Odd or Even, encapsulates Dopapod's experimental, quirky style consistently executed with precise mastering that illustrates the palindromic jam band's sheer capacity for versatility.
All through Never Odd or Even the band's jazz-informed progressions combine with thundering metal riffs, and jammed-out solos soar effortlessly with inspiring electro beats. Here, outlandish funk meets pure soul in a truly beautiful way. The set starts with "Present Ghosts", a bouncy tune supported by the toe-tapping bass lines of Chuck Jones and the moog synthesizers of keyboardist Eli Winderman. Sounding similar to the approach of Lotus or Papadosio, this eight-minute opener careens over a multitude of valleys and peaks, culminating with a storm of vocals, keyboards, and guitar solos that fade to "Picture in Picture". The set's second song opens with powerful singing from Winderman, then moves into an eerie chorus that might easily be the band's most radio-friendly cut on the album. A change in attack is obvious in this track, showing a considerably more mature understanding of composition and songwriting than earlier albums. Much like the opener, "Picture in Picture" ends with a well-organized, symphony of cacophony highlighted with a righteous solo by guitarist Rob Compa. While the opening songs of Never Odd or Even are no doubt compelling, the remainder of the album is similarly distinctive and developed, embodying the progression of Dopapod.
Trivia
All of the members of Dopapod attended Berklee College of Music, and their training in music theory is palpable in their electro-rock-jazz-prog jams.
The Dopapod Concert Experience
With four albums and thousands of shows under their belt, Dopapod is once again on the road to bring you their mind-blowing repertoire of songs. Whether they are improvising or playing their studio compositions, Dopapod provides a concert experience that is not one to miss. Start planning your Dopapod concert experience today!
Back to Top