There aren't any Events on the horizon right now.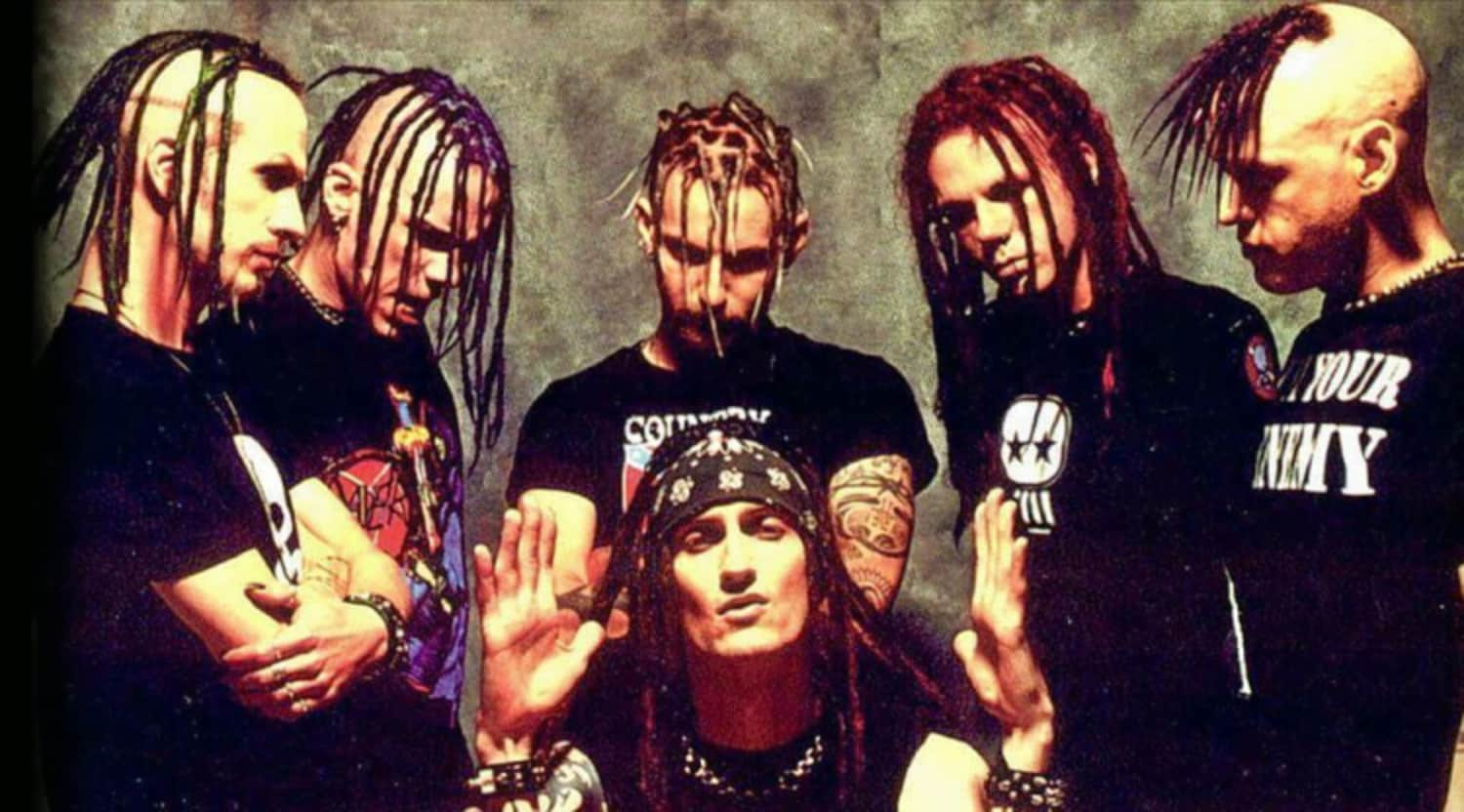 Rovi
Dope Tickets
Dope Schedule
Borrowing elements from hard rock and industrial music, Dope is best known for their cover of Dead or Alive's "You Spin Me Round (Like a Record)" as well as for their songs being featured in movies and video games. Hailing from the Windy City, Dope is one of the most notable and productive bands in metal music. To date, they have five studio albums under their belt, with their first album, Felons and Revolutionaries, leading the charge of success. The band has sold a million albums worldwide, and with their undeniable raw energy, they don't show any signs of slowing down. Dope often takes the stage of top-notch venues like the Povlitzkis 65 in Spring Lake Park, Minnesota; and The Machine Shop in Flint, Michigan. Keep a close eye on all of Dope's upcoming live shows by signing up for event updates through StubHub today. And don't forget that StubHub offers the latest and greatest information on everything from seating charts to venue details to ticket availability.
Dope Background
Edsel Dope is the man behind American nu metal band, Dope. When Edsel was younger, a messy divorce split him and his brother, Simon, apart. They were brought back together as adults and Simon played the keyboards for Edsel's band. Preston Nash (drummer), Tripp Eisen (guitarist) and Acey Slade (bassist) completed the lineup. Dope strayed from the 90s mainstream, choosing to draw inspiration from industrial music outfit Skinny Puppy and hard rock groups like Ministry. Following the release of multiple promotional cassettes and after making the rounds at clubs in the Big Apple, Dope inked a deal with Epic Records. Felons and Revolutionaries arrived in 1999 and included over a dozen singles. A cover of Dead or Alive's "You Spin Me Round (Like a Record)" served as one of those tracks and was included on the American Psycho movie soundtrack. It also landed at No. 37 on the U.S. Mainstream Rock charts. The album also yielded the song "Debonaire," which was used in the flicks The Fast and the Furious as well as Scream 3. Dope built their brand and image by embarking on multiple national tours. They shared the stage with a string of different acts like Kid Rock and Alice Cooper. Riding the wave of their success from their debut album, Dope cut their sophomore album known as Life. "Now or Never" rocketed to No. 28 while "Slipping Away" scored the No. 29 spot on the Mainstream Rock charts. Life, the album, cracked the charts at No. 180 on the Billboard charts and parked at No. 6 on the Top Heatseekers. Simon Dope exited the band after the album's release. He shifted career gears to become a producer of video games. Group Therapy arrived in 2003. The album yielded several songs that were used in video games, including: "So Low," "Bitch," "Falling Away," "Motivation" and "Burn." Another song, "Today is the Day," became WWE's No Mercy 2003 theme song. American Apathy dropped in 2005, taking the No. 1 spot on the Top Heatseekers chart. The band's fifth studio album was No Regrets. Arriving in 2009, the album tracked at No. 88, selling over 6,000 copies within its debut week of release. In the fall of 2013, Dope put out a teaser, "Drug Music," for their 2014 album, Blood Money. Their debut single from the album "Selfish" arrived on August 26, 2014.
Dope Albums
Dope's discography is comprised of: Felons and Revolutionaries (1999); Life (2001); Group Therapy (2003); American Apathy (2005); No Regrets (2009) and Blood Money (2014).
Dope Trivia
When they first started out, band members peddled drugs to keep their heads above water, using the money to buy instruments.
Dope Concert Experience
If you're looking for some tickets to catch an energetic nu metal group in action, look no further than getting tickets for Dope. In today's tech savvy world, we can pipe our music through our iPods, computers, radios, phones, tablets and TVs, but nothing can replace the enriching and authentic experience of taking in a concert live, especially when it comes to the nu metal genre. At a live show, you can feel the vibe and the lyrics even more than you would listening to the radio because you have the energy and the pulse of the crowd to fuel the effects of those lyrics. Are you ready to jam to the music of Dope? Head to StubHub to findrock music tickets to upcoming shows and come see why Dope has been such a popular band over the last several years. Tickets will sell out to the most anticipated shows, so make sure to get yours before they're all gone! To get your tickets now, browse around StubHub! StubHub carries tickets for Dope as well as tickets for all of your favorite bands, theater productions and sporting events. And with StubHub you don't have to wait in line. So don't hesitate and check out all that StubHub has to offer!
Back to Top
Epic events and incredible deals straight to your inbox.