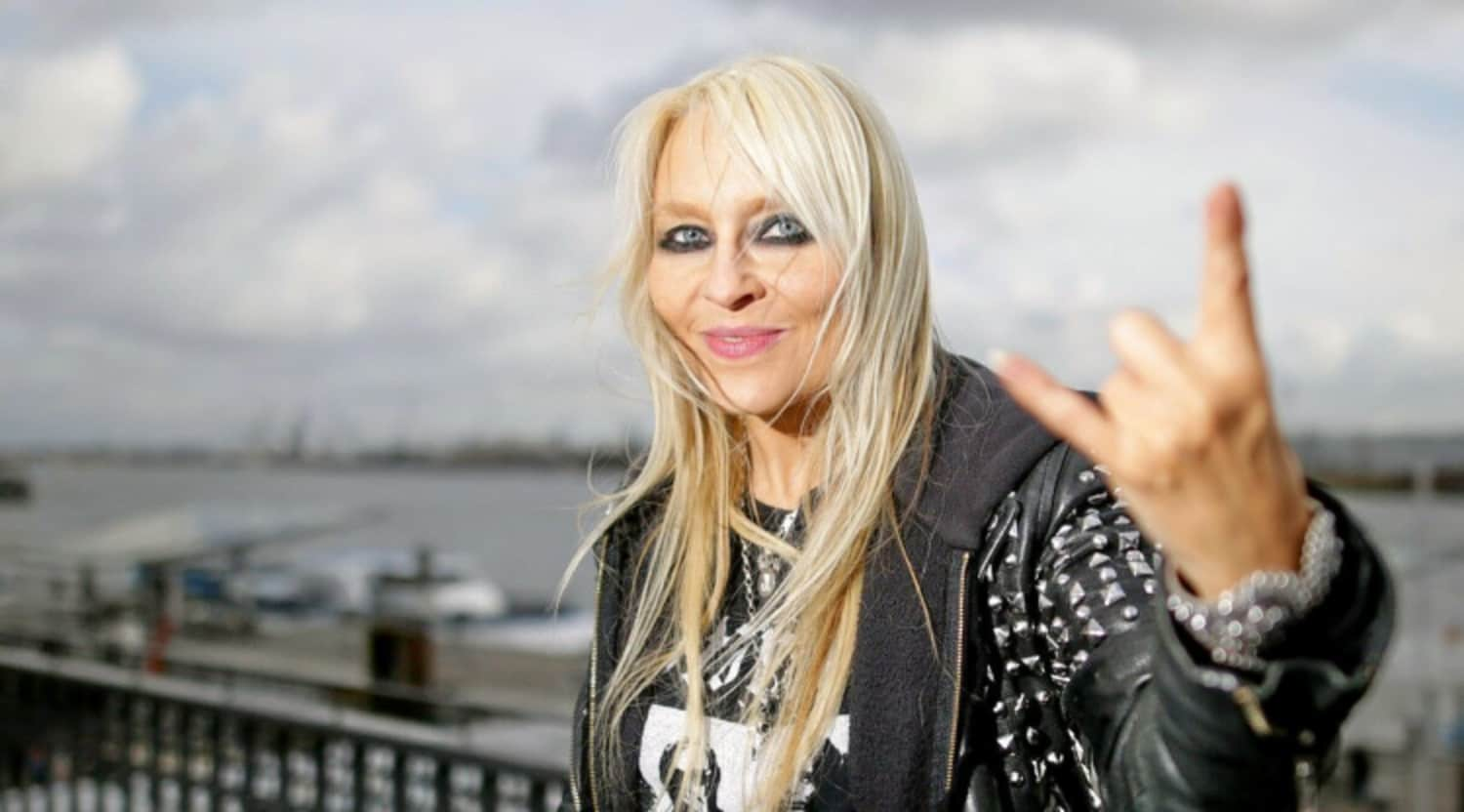 Alamy
Doro Tickets
Doro - The 2015 Tour
German hard rock phenomena Doro is back, crossing the pond to North America as she embarks on her biggest and most exciting tour yet. Don't miss the Doro 2015 Winter-Spring tour when it comes crashing into a town near you, with three special performances lined up so far in: Anaheim and West Hollywood, CA, and Denver, CO. Can't catch Doro as she lights up the West Coast with her signature fiery hard rock sound? Aren't able to make it to the Rocky Mountain state for Doro to literally bring down the house with her powerful meta vibes? Keep calm and carry on because this heavy metal legend is always adding new and exciting tour performances to her busy concert schedule, and her three March performances are just the beginning to what is sure to be a fruitful and rock filled 2015. Stay up to date on all things Doro right here on StubHub - your number one resource for concert tickets on the web.
Doro's kickoff 2015 performance will take her to none other than the Bluebird Theater, located in the heart of Colorado's hippest and most exciting Mile High city. Located just a stone's throw from City Park, the Bluebird Theater straddles the hippest and hottest venues that Denver has to offer, a perfect glimpse into the city's eclectic nightlife and cultural dynamism that is the perfect location to start a night out on the town. Next, Doro will be heading westward as she heads to the epicenter of the entertainment center, playing two shows to the exciting backdrop of Southern California. Her two performances will take place under the hallowed halls of Anaheim's City National Grove and West Hollywood's Whisky A Go Go, two of the central performance destinations that the greater Los Angeles area has to offer and the perfect venue to enjoy some head banging, hard and heavy metal vibes from the queen of rock herself.
Whether you're catching her in a packed amphitheatre or your favorite and most intimate concert hall, the Doro 2015 tour is further cementing Doro's position in chronicles of rock history in an event that has fans and critics around the world abuzz. Don't miss the Doro tour train as it chugs, slays, and sets fire to a concert venue near you!
About Doro
Hailing from Dusseldorf, Germany, Doro would would get her first taste of rock as a child when she first heard the sweet heavy riffs of artists such as Little Richard, Slade, T. Rex, and Sweet. After a childhood rife with performing and a love for music, she would take the leap to join her first ever rock band in 1980, a fixture of the local Dusseldorf rock scene that would independently record its own work and play regional clubs and concert halls. She would only be a part of the band, Snakebite, for two years before she formed the hard rock group Warlock alongside Thomas Studier, Michael Eurich, Rudy Graf, and Peter Szigeti.
Warlock would be Doro's first big break into the mainstream, with the group catching the eyes and ears of record executives at Mausoleum Records who would pick up the band and offer them their first recording contract. The band would be carried by the vigor and stage presence of Doro, who seamlessly synthesized the best elements of glam, heavy metal, and hard rock into a sound that had both critical appeal and commercial potential. The 80s would be a nonstop spiral of success for the band, as they eventually moved onto major record label Phonogram as they began to tour all around continental Europe and into the United Kingdom. They would play with some of the biggest rock acts of the decade, alongside some of the influential rockers of a generation including W.A.S.P. and Judas Priest.
Not able to be contained by just one continent, Doro would make the move to the United States, making Warlock a transatlantic force on the metal scene with a fan base that spread from the coast of California to the eastern reaches of Europe. Despite other members of the band gradually filtering out, Doro would maintain the band's spirit and energy as she continued to rock amphitheatres all across the globe.
The 90s would bring the world exactly what it wanted: Doro, Doro, and more Doro. After the drawn out dissolution of Warlock, Doro would start her own solo career that would continue exactly where her old band left off, as Doro became a household name in rock circles in North America and Europe. Since then, the Doro music phenomenon has showed no signs of slowing down as the dominates in the studio and on tour, releasing a dozen albums over two decades and even transitioning into other mediums of entertainment, including acting and producing. Today, she is showing no signs of slowing down as she remains a paramount figure on the modern rock scene, a decade spanning superstar that continues to push the limits of metal with each and every new release.
Previous Hits
1989's Force Majeure remains the most foundational piece of the Doro discography, her monumental solo debut that would climb to the #5 position on top German album charts. Released on Vertigo Records, the album would feature visionary producer Joey Balin on the studio, with the record receiving critical acclaim from the critics at AllMusic and Rock Realms. She album would spawn two unforgettable Doro singles, "A Whiter Shade of Pale / Angels with Dirty Faces" and "Hard Times / Fur Immer (live)", both of which dominated airwaves and have ingrained themselves into the core discography of late 80s/early 90s hard rock.
The Doro Concert Experience
With decades of experience on the stage and an endless well of talent that continues to grow deeper and deeper, the Doro concert experience distills unbeatable charisma and pure unadulterated hard metal music genius into one night of amazing music. Don't miss your chance to catch this master of the heavy metal genre when she passes through a local near you - get your tickets today!
Back to Top
Epic events and incredible deals straight to your inbox.