We didn't find anything nearby, but here's what's happening in other cities.
There aren't any events on the horizon right now.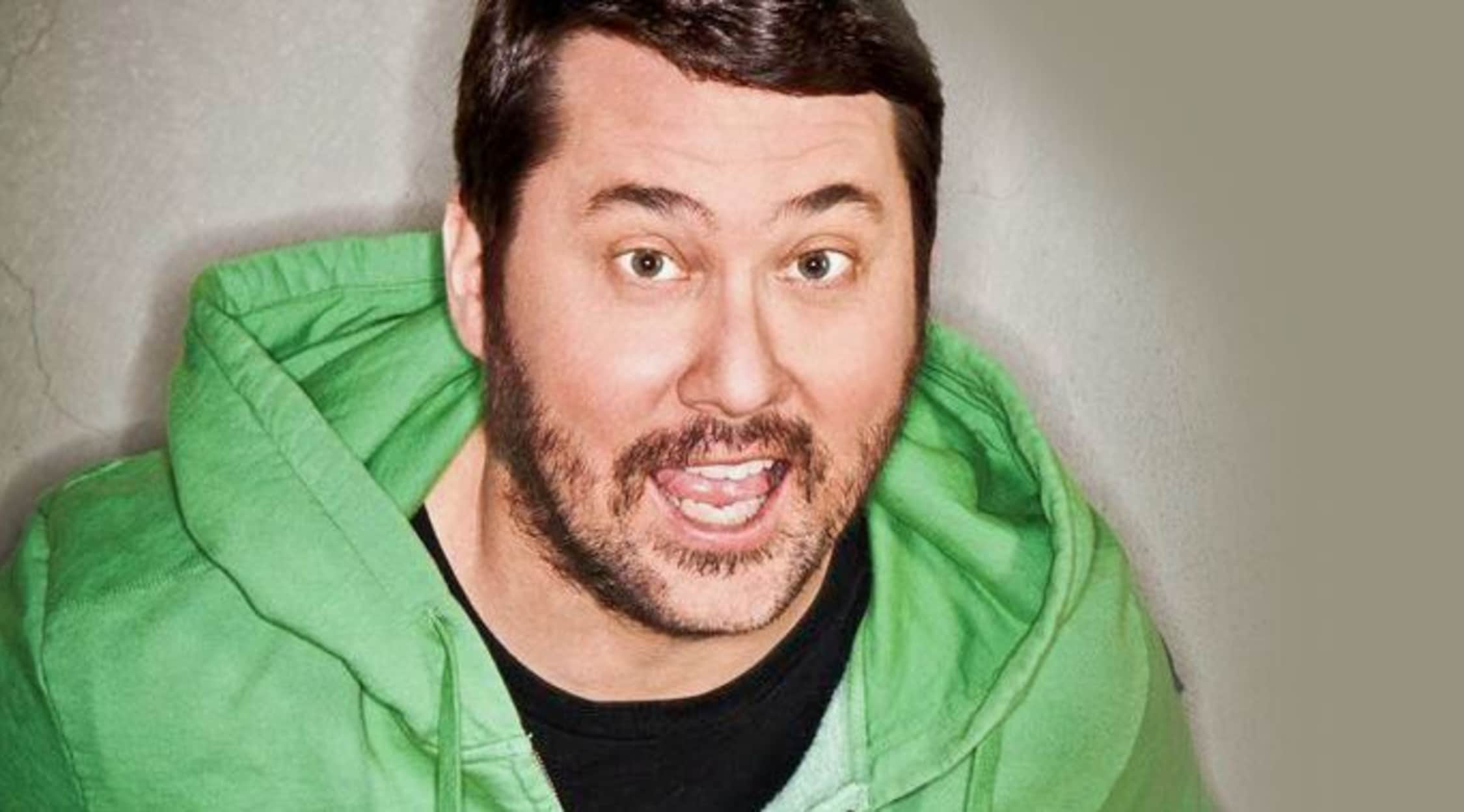 Rovi
Doug Benson Tickets
Doug Benson Plot
Have you and your friends been talking about what you're going to do with your weekend? Well take a break from planning things out and log on to StubHub so you can get a great idea of what popular productions are going to be heading to a stage near you soon. If you're not in the mood to see a musical performance or watch your favorite team clobber their greatest opponents on the field this weekend, know that you still have options that will lead you to a great night, like the hilarious comedy show that's coming to the stage when Doug Benson comes to perform at a venue in your area! First blowing up in the Los Angeles comedy scene, Doug Benson has honed his skills to be regarded as one of the funniest modern comics performing on the stage today. It isn't just his comedy that's kept him on the map, as he's been very active in both film making and creating podcasts for his fans to enjoy. Though his most celebrated film is Super High Me, he continues to draw in plenty of fans thanks to his work on podcasting productions like Doug Loves Movies, Comedy Bang Bang, WTF with Marc Maron, and Nerdist. But whether you hear his commentary each week through one of his many shows or whether you were simply hoping to catch a hilarious comedy performance on the stage this weekend, know that there's a little something for everyone when you go hear Doug Benson perform! Don't miss out, get your tickets today!
Doug Benson Schedule
If you were considering heading out to catch a performance by Doug Benson at the Gramercy Theatre in New York City, New York, or how about when he goes to perform at the Vogue Theatre Vancouver in Vancouver, Canada, know that you're going to want to pick up your tickets early through StubHub. Most performances by Doug Benson tend to sell out fast due to his many fans, so if you don't already have your tickets and you don't feel like spending any time in line at the box office, know that StubHub is going to be your best bet to get the tickets you need to see this show!
Doug Benson Cast
Performing in the entertainment industry has afforded Doug Benson plenty of amazing opportunities to hone his skills alongside some of the most talented people in the industry, like David Cross, Bob Odenkirk, John Ennis, Jay Johnston, Paul F. Tompkins, Jill Talley, Brett Paesel, Brian Posehn, Tom Kenny, Janette Andrade, Dino Stamatopoulos, Jerry Minor, Theresa Mulligan, Sarah Silverman, Becky Thyre, Mary Lynn Rajskub, Scott Aukerman, Maynard James Keenan, Patton Oswalt, Sarah Silverman, Laura Silverman, Steve Agee, Tig Notaro, Eddie Pepitone, Johnnie Walker, Mark Cohen, Lindsay Stoddart, Chris Romano, Kurt Scholler, Missi Pyle, Russell Vance Bailey, Chris Tallman, Jennifer Aniston, Courteney Cox, Lisa Kudrow, Matt LeBlanc, Matthew Perry, David Schwimmer, and more! Not every comic has the chance to work with so many talented performers, but Doug Benson's hilarious sets on the stage and his close personal relationships with many of the funniest performing comics in America right now has led to him being a part of some of the best projects being created in the comedy world today. Though he comes to the stage to perform his sets alone, the fact that Doug Benson has so many ties to some of the best comedians in the industry is a great sign of the influences that Doug Benson's comedy will have thanks to the company he keeps. Whether you've had the opportunity to see this hilarious performer do his thing on the stage before or not, know that it's going to be hard to have a bad time when you hear the jokes that Doug Benson's been working on for his latest tour! Head out to StubHub and get your tickets today to enjoy hilarious comedian Doug Benson when he performs next on the stage near you!
Doug Benson Author
It's never easy narrowing down the selections of what to do with your weekend, but if you've gotten a little too familiar with the Netflix lineup this month, take this opportunity to get out of the house and take in a fun show on the stage. StubHub is perfect for checking in to see what productions are going to be delighting audiences in your area soon, but if getting your laughs in this weekend was part of the deal, know that you're going to love heading out to enjoy a performance by Doug Benson when he comes to the stage to deliver another gut-busting comedy set! This hilarious comedian has been honing his skills on the stage since his first stand up performance, when his friends dared each other to perform a set on the stage and then only Doug showed up. That experience taught him about his deep love for comedy performing that he had no idea was a part of him, and ever since then he's been using his skills to make people laugh all across the country. Though these days he's best known for the work he does on many various podcasts as well as the films he's released over the years, Doug Benson hasn't really written much for his fans other than his jokes. The life of a comedian is simply too busy to work on any prose, but his fans aren't complaining when they get to hear the fantastic jokes that Doug Benson is bringing to the stage with him at every performance! Don't get caught doing something boring this weekend, make the most out of your time off from work by logging on to StubHub and picking up your tickets as early as you can to enjoy when hilarious comedian Doug Benson comes to perform a comedy set at a venue in your area! Don't miss out, get your tickets today!
Doug Benson Trivia
Q: When was beloved actor, comedian, and filmmaker Doug Benson born?A: Beloved actor, comedian, and filmmaker Doug Benson was born on July 2, 1954.
Q: Where was beloved actor, comedian, and filmmaker Doug Benson born?A: Beloved actor, comedian, and filmmaker Doug Benson was born in San Diego, California.
Back to Top