We didn't find any Events nearby, but here's what's happening in other cities.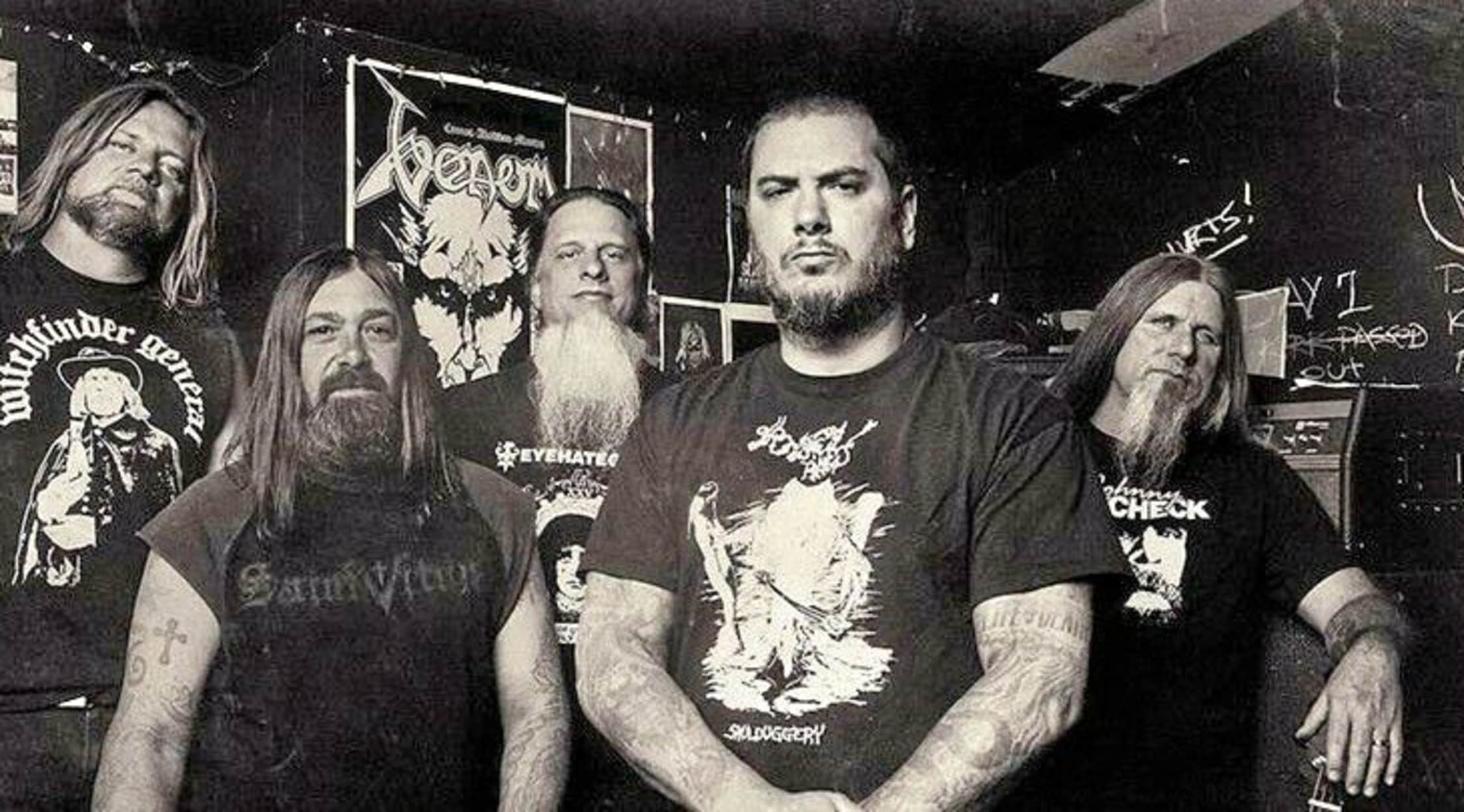 Rovi
Down Tickets
Down - The 2014 Tour
Heavy sludge metalists Down are back, bringing over two decades of hard hitting metal discography back onto the road as they embark on their most exciting tour event yet. The band's whirlwind tour will be hitting all corner of North America as they slay crowds and burn down houses all across the continent, leaving a path of destruction in their wake as they deliver their iconic metal sounds to audiences everywhere. Don't miss Down when they head to an area near you, including: Riverside, Los Angeles, Sacramento, and San Francisco, CA; San Antonio, Houston, and Dallas, TX; Las Vegas, NV; Seattle and Spokane, WA; Vancouver, BC; Calgary, AB; Denver, CO; and Oklahoma City, OK. Don't see Down heading to a venue near you? Keep calm and metal on because Down is always adding exciting tour destinations to their non-stop tour schedule. Keep up to date on all of their latest engagements right here on StubHub, the internet's number one resource for concert tickets.
Down will be playing the biggest and best rock venues that can contain their explosive metal sound, performing at the most iconic venues the music industry has to offer. Whether they're melting faces at The Wiltern Theatre in Los Angeles, bringing some metal sensibility into NorCal at Sacramento's Ace of Spades or the Fillmore in San Francisco, or burning down Calgary's Flame Central, the Down 2014 tour is the must see metal event of the year that will keep crowds everywhere talking. Don't miss your chance to jump on the Down metal train when it comes pounding through an area near you!
About Down
Metal music has passed down a rich lineage of rock greatness, from the unforgettable jams of Black Sabbath to the genre paving rock of Saint Vitus. Down is the amalgamation of the second generation of sludge metal, a synthesis of band members that made up some of the most legendary metal acts of the 80s, including Pantera, Corrosion of Conformity, Eyehategod, and Crowbar. Down would pave the way for the third coming of the metal movement, as band members Phil Anselmo, Todd Strange, Jimmy Bower and Pepper Keenan came together to create the metal group that would singularly define and shape the metal movement of the 90s.
The band would get its start playing local shows, and almost immediately picked up a label signing with Elektra records. The band would immediately be on its way to mainstream success with its 1995 debut album, and the band played just over a dozen tour stops in support of the release before going on a multi year hiatus. With various other obligations including commitments to their respective other acts, Down would cease to exist for a few years before reuniting in 2001, with the addition of its second Pantera member, bassist Rex Brown. They would immediately head to the studio, recording their sophomore release in just four weeks and immediately hitting the road for an all metal on the road show as a part of the vaunted Ozzfest tour event. Once again, after great success the band returned to hibernation, with its members leaving to pursue their various other musical projects.
The itch would return in 2006, as the band returned once more to record their third full length, this time with Warner Bros. Records. With a rough four years for the metal scene, Down infused political and social anxiety into the music and lyrics of the album, giving it a killer bite and far outperforming their previous release. The band hit the road with fellow third wave metalists Megadeth, and were hailed worldwide for their groundbreaking work on the metal scene. Down would be seen as the saviors of metal, both pushing the genre to new heights while retaining the foundational sounds that had been birthed by the scions of metal from decades past.
Now comfortable as kings of the rock stage, Down has kept a slow moving pace when it comes to touring and writing new material. Some band members still contain commitments to various other side projects, keeping Down's engagements and new material far and few between. Despite that, they've still toured alongside other legends in the field including Avenged Sevenfold, System of a Down, and more and have pulled top billing slots at the hottest festivals and events the world has to offer. With nearly eight years of material floating around since their most recent 2007 release, it is just a matter of time before the next Down full length is dropped on the metal masses in what will definitely be the pivotal sludge metal event of the decade.
Previous Hits
The band's debut NOLA would become a foundational piece of the metal scene, with the album shortly going platinum and climbing the US BIllboard 200, Australian, and British music charts. NOLA would feature Down as well as producer Matt Thomas in the soundroom, and received widespread commercial and critical success, with a near perfect four and a half star rating from AllMusic. The album created some of the most important pieces of 90s metal, including "Temptation's Wings", "Bury Me in Smoke" and "Stone the Crow".
The band's third release, 2007's Down III: Over the Under would live up to all of its hype, climbing to #26 on the Billboard 200 and venting out anger that had clouded Down members and metal music scene for years previously - in particular the death of Pantera's Dimebag Darrell and the band's subsequent split. The album would receive four stars from Rolling Stone, and made the magazine's top fifty list of the best albums of 2007. The album spawned a multitude of timeless tracks including "Mourn", His Majesty the Desert", "N.O.D." and "On March the Saints".
Trivia
The band has released one live album to date, Diary of a Mad Band, that made inroads in the international music scene. Down has become known for their energy packed and wild live performances as demonstrated in their live DVD.
The Down Concert Experience
From start to finish, the Down concert experience will have you out of your seat and head banging the night away as the band walks through their impressive, decade spanning discography of hit metal jams. Don't miss your chance to catch these kings of the metal scene when they head to an area near you. Get your tickets today!
Back to Top
Epic events and incredible deals straight to your inbox.