We didn't find any Events nearby, but here's what's happening in other cities.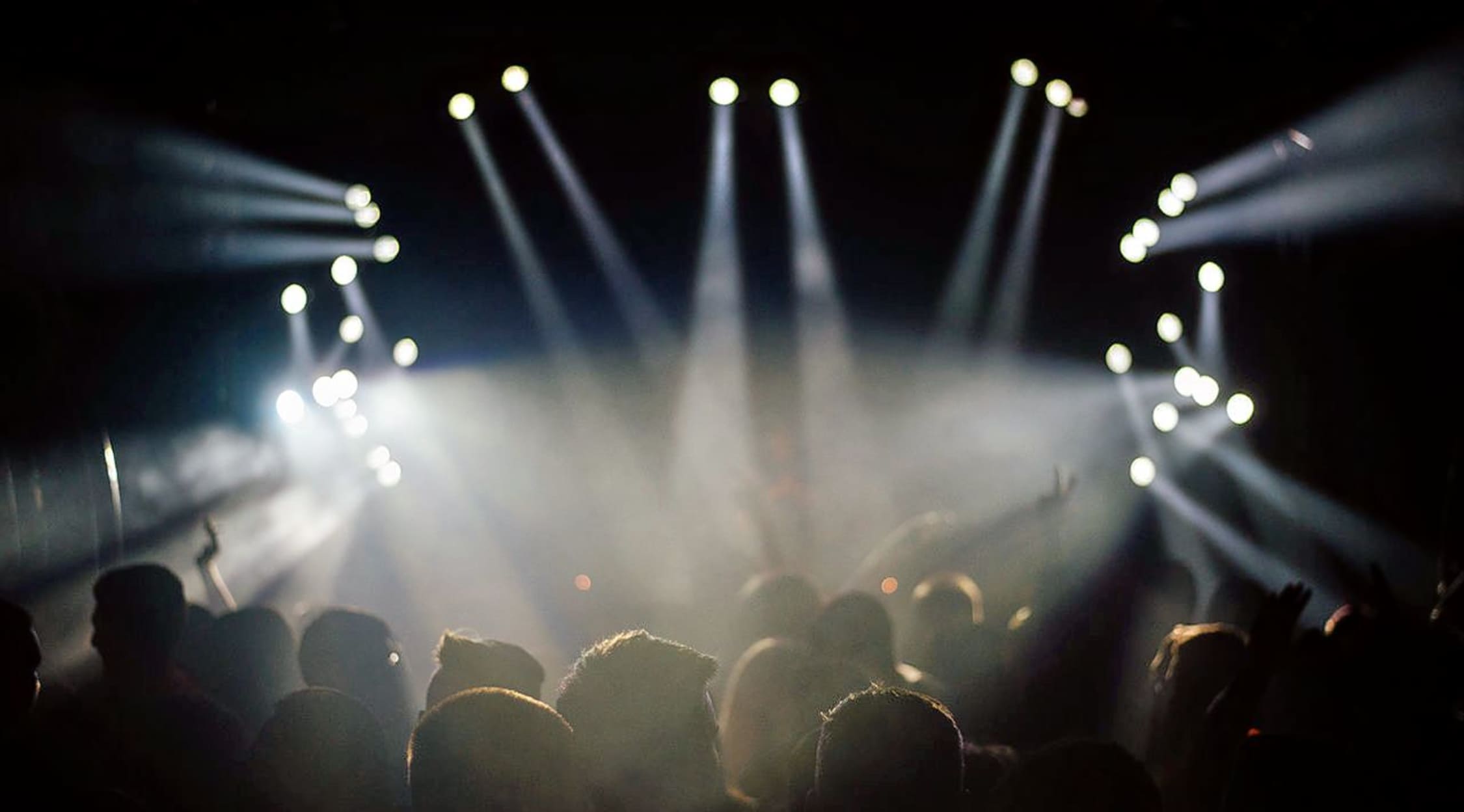 Stocksy
Downlink Tickets
Downlink – The 2015 Tour
The one and only Downlink, also known as Sean Casavant, is heading out to give audiences across North America another amazing set of live concert experiences. Don't miss this Canadian DJ mastermind as he arrives to spin in a city in your part of the world, including: Los Angeles, CA; Knoxville, TN; and St. Louis, MO. Downlink's touring schedule is obviously very limited and exclusive in the coming months, so if you can, make the effort to check out the latest and greatest Downlink tracks. If you really just can't make it out this time around, however, have no fear. Downlink is a stellar live DJ who lives for the live circuit, and there is no doubt that he will be updating and adding new tour dates in exciting new locations soon enough. When he does, you can rest assured that StubHub will have all of the necessary concert ticket and venue information that you require. So keep checking back for all of the latest information on Downlink right here on StubHub – your premier site for the most up to date concert and ticket information on the web.
Downlink's latest and greatest trip around the live circuit is, without a doubt, his most highly anticipated and exciting tour to date. Downlink will be appearing in three exclusive venues this spring. You will be able to witness his digital deliciousness at Exchange LA in Los Angeles, The International in Knoxville, and 2720 Cherokee in St. Louis. The one and only Downlink will be bringing his long and impressive list of hit remixes, singles, and tracks straight from his tables to your eardrums. Don't miss out on seeing this up and coming Canadian DJ phenomenon live and in the flesh – get your tickets today!
About Downlink
For those out there who haven't heard of the incredible Downlink, also known as Sean Casavant, perhaps the letter "R" will give you a clue. Yes, Downlink is one of the original Rottun Recording trio, which also consists of Datsik and Excision, the latter of whom started the legendary label company. These three musketeers would come out with some of the very first modern dubstep tracks that would explode onto the EDM scene.
Casavant would come up with his unique moniker while working some tracks on a slow computer and playing the Nintendo game The Legend of Zelda: A Link to the Past. The game's main character was called Link, and it stuck with Casavant. He was trying to come up with a spacey stage name, and after searching through a glossary of outer space terms online, the word "downlink" immediately stood out. After learning that the word referred to a way of transmitting signals from satellites to the earth, he knew he had found his DJ identity.
Downlink produces most of his tracks in his native city of Kelowna in British Columbia. The environment has a significant impact on the kind of music he produces, though often his immediate surroundings (his room, the smell of the house, the lighting, and so on) has a greater impact than the city at large. The biggest effect the city of Kelowna has had on Downlink's output has been its history of heavy bass music, which certainly contributes to the DJ's impressive and hard-hitting tracks.
Downlink would have no classical music training. Instead, he would use his intuition to learn tricks and structures by ear. While he is familiar with major and minor keys, he appreciates the electronic music genre because it allows for the breaking of classical rules more than any other contemporary genre.
Downlink would begin producing music for the simple fact that he enjoyed it. He would be a lover of music since childhood and would be especially attracted to the genre of drum n' bass. This wild and experimental genre would awaken in Casavant the awareness that he could produce electronic music himself. He would very quickly develop an obsession with electronic composition. By the time dubstep was emerging, Downlink's skills would be well honed, allowing himself to quickly build his reputation in the scene.
Downlink's creative process is fairly mellow – it usually begins with a cup of tea. He will often start creating a song just from the snare and the kick, but other times he will spend his day just making patches. The task at hand usually depends on his mood and on whether a certain track has a deadline. These days, Downlink is in such high demand that he rarely chooses what to work on, instead completing collaborations and specific requests. Because the electronic music genre has so few rules, Downlink is continually developing his sense of what makes a song complete. While there will always be some small detail to improve or tweak, only a few audience members will notice an element so minute. Downlink is always happy to get feedback from his fans, as he finds it encouraging that people follow his output so closely.
Previous Hits
Some of Downlink's most successful early tracks would be "Ignition" and "Factory", and he would continue to pump out hardcore and high quality tracks that would leave brostep in the dust. Whenever Downlink drops these massive tracks, the dancefloor is absolutely destroyed.
Trivia
Rumor has it that before Sean Casavant became the legendary Downlink, he was a lumberjack in his native British Columbia.
The Downlink Concert Experience
Following in a long and hallowed tradition of the greatest mixmasters of the millennium, Downlink will be bringing you one of the most high energy and unforgettable performances around – and that's saying a lot, considering the reams of EDM talent out there today. Whether the inimitable Downlink is starting the night off with one of his original tracks or sampling from any number of his many incredible influences, he will provide you with a concert experience that will leave you begging for more. Haul out your fishing gear because the incomparable Downlink will be dropping the bass all night long. Don't miss out on your chance to see the incredible Downlink live and in the flesh – start planning your Downlink concert experience today!
Back to Top
Epic events and incredible deals straight to your inbox.