There aren't any Events on the horizon right now.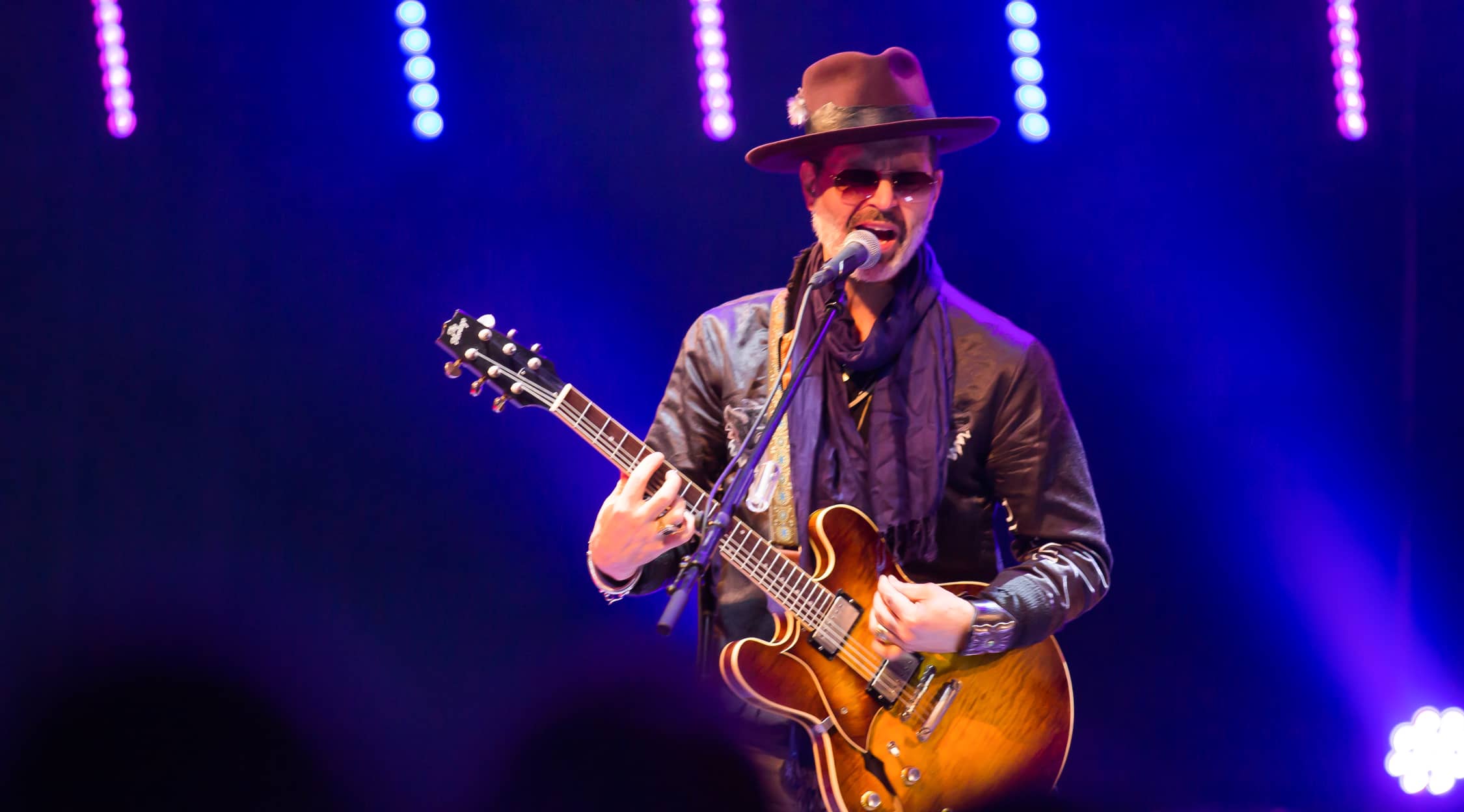 Zuma Press
Doyle Bramhall II Tickets
Doyle Bramhall II Schedule
He's one of the most in-demand, highly respected composers, producers, vocalists and musicians around. Doyle Bramhall II's course was already steered by an upbringing soaked in rock and blues, inspired by his legendary musician father. Doyle Bramhall II cemented his own reputation and has worked with famous artists like the Tedeschi Trucks, Gary Clark Jr., Gregg Allman, Sheryl Crow, Dr. John, T-Bone Burnett, Questlove and more.
Reserve your seats for Doyle Bramhall II's upcoming concert at The Showroom at Talking Stick Resort in Scottsdale, Arizona. Keep tabs on all of Doyle Bramhall II's upcoming shows by signing up for event updates right here through StubHub. He puts on one heck of a show that you just can't afford to miss!
Doyle Bramhall II Background
Texas-raised Doyle Bramhall II took up the guitar, tracing his father's musical footsteps. An established musician in his own right, his father sat behind a drum kit in several bands, including Texas Storm, which he co-fronted with the legendary Jimmie Vaughan. Eventually, Doyle Junior hit the road with the Fabulous Thunderbirds. "I was hired by Jimmie Vaughan after he got a call from his brother Stevie. I had been playing on and off and sitting in with Stevie from the time I was 15 until 17. He really liked what he heard so when Jimmie was looking for a second guitar player for the Powerful Stuff tour in 1988 he had recommended me. We had all grown up together anyway, so it was a natural fit. Jimmie said later that the only reason he hired me was because of the way I dressed. Jimmie Vaughan is my favorite rhythm guitar player and my favorite lead player. I think because my role in the Thunderbirds was to play rhythm all night, and to play second rhythm to Jimmie Vaughan, I basically played rhythm guitar for two years every day. I had to learn to accompany and make music with another guitar player while just hanging on one kind of rhythm for long periods of time. Within that you have to keep it musical, that's where I learned a lot about how to be musical with really simple parts. I found all subtlety of music through those formative years with Jimmie. He really taught me the subtle beauty of guitar playing," he explained.
In 1990, he founded his own rock group, Arc Angels. Arc Angels was comprised of Chris Layton (drummer); Charlie Sexton (guitarist); and Tommy Shannon (bass player). The band called it quits in the fall of 1993. Following a stint in rehab, he soldiered on and founded Mighty Zor. Layton and Shannon were a part of this new fold. By the mid-90s, Doyle Bramhall II put out his first solo effort. It didn't take long after that for him to become an in-demand sideman. He was soon joining big players - like Eric Clapton and Roger Waters - of the rock and blues world in recording studios and on stage.
Doyle Bramhall II Albums
Doyle Bramhall II's albums with various projects include: Arc Angels (1992); Doyle Bramhall II (1996); Jellycream (1999); and Welcome (2001).
Doyle Bramhall II Trivia
Did you know that Doyle Bramhall II plays with his guitar strung upside-down? Yep, it's true. And, he's one of a handful who does it, joining the ranks of guitarists Albert King.
Doyle Bramhall II Concert Experience
In recent years, Doyle Bramhall II has proven his prevailing energy by popping up at numerous blues and rock festivals, picking, strumming and jamming alongside iconic musicians like Roger Waters and Eric Clapton, and continuing to record original material.
One thing is for certain, Doyle Bramhall II knows how to pump up the volume of a crowd! So drop that cardboard pizza, get off the couch and head out for a night of good rock and blues music delivered by Doyle Bramhall II. The concert experience is nothing short of fantastic, as any fan can confirm, but it's still something that you have to embrace if you want to truly appreciate the music on a different level. When a talented musician like Doyle Bramhall II takes the stage, the atmosphere is effervescent, giving you plenty of reasons to click off the TV and head out to see it all happen up close and personal!
Don't miss your chance to get your tickets to see music great Doyle Bramhall II perform live. This treasured artist has made music for more than two decades, and there seems to be no end in sight for this talented musician! Be there as he takes the stage and wows the crowd with his unrivaled proficiency on the guitar. Check StubHub for the latest tour dates and information about Doyle Bramhall II, and snag some tickets for the next big show. Don't miss out! Buy rock tickets from StubHub, and find out why audiences around the world can't get enough of this music hero!
Back to Top
Epic events and incredible deals straight to your inbox.