We didn't find any Events nearby, but here's what's happening in other cities.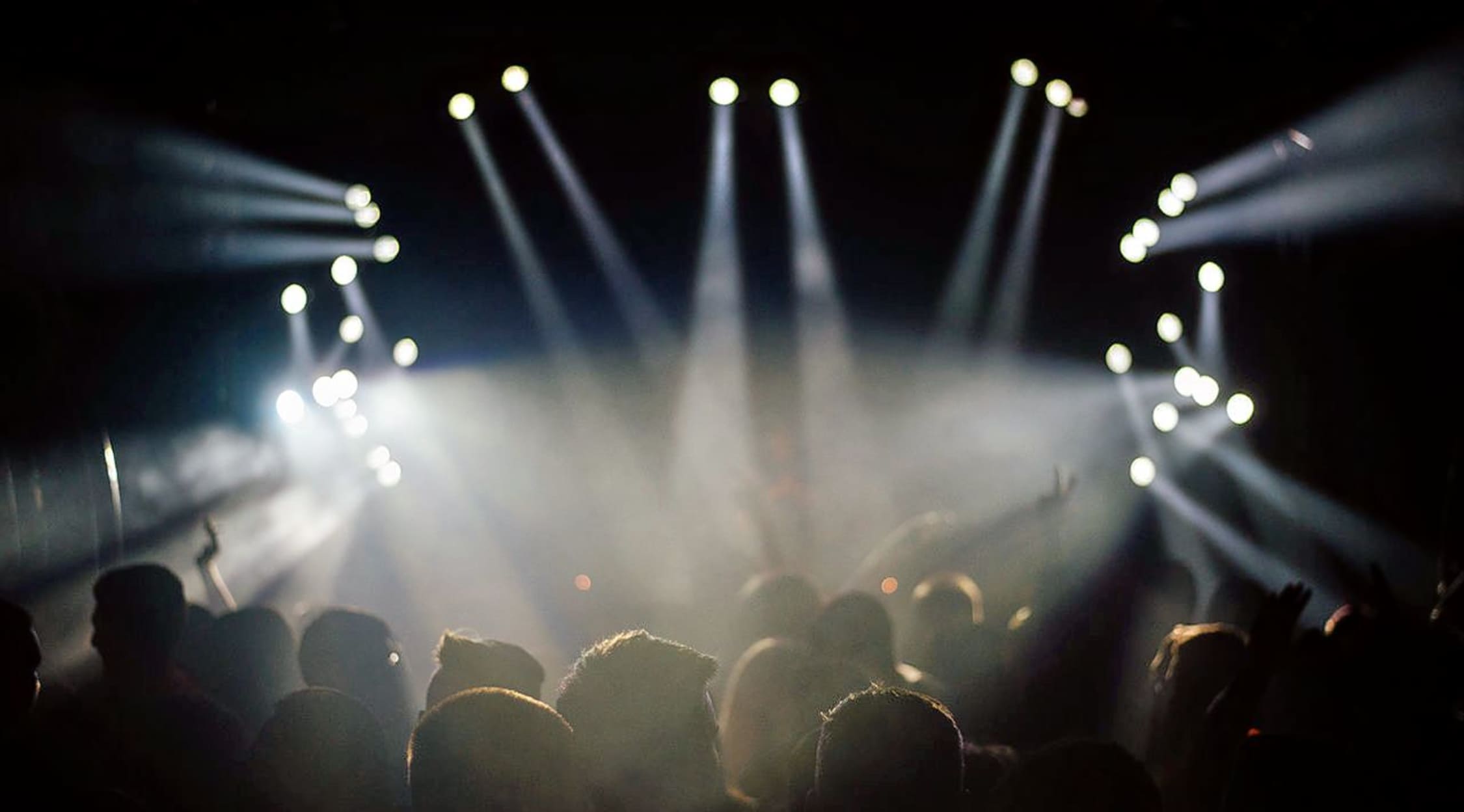 Stocksy
Dragon Smoke Tickets
Dragon Smoke Concert Schedule
New Orleans is the home of soul and funk, which is why one of the hottest new jam bands on the music scene is proud to call New Orleans their home turf. Music lovers throughout the Big Easy have been raving about Dragon Smoke, the funky new jazz and soul act that formed thanks to the "superjam" tradition at the annual New Orleans Jazz Fest. This group of talented musicians and performers has already scored glowing reviews from fans and critics alike, and there is one thing guaranteed at all Dragon Smoke shows—you won't be able to keep your feet still! Come indulge in some infectious rhythms and captivating jazz beats, because Dragon Smoke might be stepping out on a stage in your neck of the woods in the upcoming months, and it's certainly a show you won't want to miss!
This December, Dragon Smoke is making its way out of New Orleans and heading west to San Francisco, where you just might get to see one of the hottest jazz and soul shows of the year! On December 4th and 5th, Dragon Smoke will be playing back-to-back shows at the Independent, and you could find a spot in the audience thanks to StubHub, where purchasing in-demand concert tickets is a breeze. So don't waste another moment before locking down your tickets to see Dragon Smoke in action—head to StubHub as soon as possible! These fun and wildly exciting shows are sure to be some of the highlights of your year, so don't miss out!
Dragon Smoke Background
The roots of Dragon Smoke can be traced back to the New Orleans Jazz Fest in 2003. Every year, this annual jazz fest attracts some of the biggest talent in the world, and thus the tradition of the "Superjam" is always an exciting experiment. The New Orleans Jazz Fest "Superjam" tradition aims to combine the talents of musicians that don't normally play together up on stage, and thus that is how Dragon Smoke came into being. In 2003, four talented, well-known musicians began playing together as a "Superjam" group, and they quickly realized that their musical styles worked perfectly together. That is why Eric Lindell, Stanton Moore, Ivan Neville, and Robert Mercurio still perform together to this very day as Dragon Smoke. Every year, Dragon Smoke tears up the stage at the New Orleans Jazz Fest, and they have become one of the festival's most popular performers. That's not all, though, as the band sometimes takes its contagious energy and insanely catchy funk music to cities across the country, and this time they are heading west to San Francisco!
If you love great soul, funk, R&B, and jazz music, then you are sure to be instantly enamored with Dragon Smoke. This band's origins were certainly serendipitous, and fans worldwide are grateful that these four talented musicians were brought together by fate—or by the New Orleans Jazz Fest, at least. Now you might be able to see Dragon Smoke live in concert at one of the most fun and unforgettable live shows of the year, and it's an experience you definitely don't want to miss! So hurry and lock down your tickets to an upcoming Dragon Smoke show in your area—grab your tickets right here on StubHub as soon as possible!
The Music
Dragon Smoke consistently performs some of the coolest jazz, funk, and soul anthems around, and you never know exactly what they're going to surprise the audience with next! This popular jam band is known for their improvisational style and their wildly entertaining live shows, all of which have made them legends in the jazz scene over the years. Although their home base is New Orleans, Dragon Smoke sometimes brings their catchy tracks and cool soul to cities across North America, and when they do you better act fast! It's rare that the members of Dragon Smoke can all take the time off of their separate touring schedules to get together as a band, which is why their upcoming round of shows is already sparking so much excitement! Grab your Dragon Smoke tickets on StubHub as soon as possible and get ready for a one-of-a-kind, unforgettable show!
Trivia
Dragon Smoke's Robert Mercurio and Stanton Moore are both full-time members of the New Orleans band, Galactic.
The Experience
Come see one of the most popular New Orleans jam bands in action—grab your tickets to attend an upcoming Dragon Smoke show in your neck of the woods, and don't wait too long! These rare concerts are sure to sell out fast, as fans are already clamoring for a chance to catch Dragon Smoke live in concert. So hurry and snag your Dragon Smoke tickets on StubHub before it's too late, because this is sure to be one wildly fun and entertaining show you won't want to miss!
Back to Top