We didn't find any Events nearby, but here's what's happening in other cities.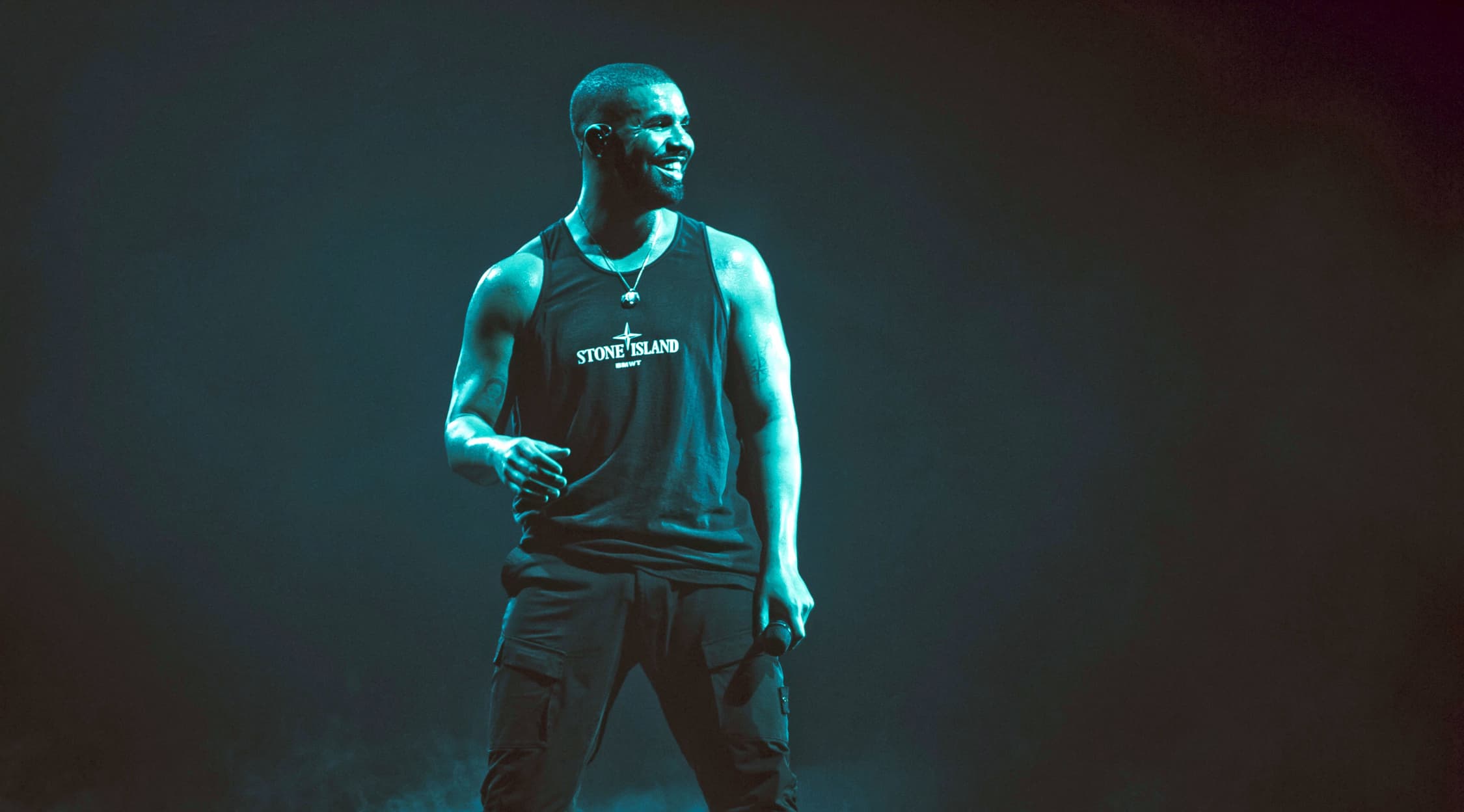 Zuma
Drake Tickets
Drake Tickets
Aubrey Drake Graham, better known as Drake or fondly as Drizzy, is a multitalented musician with notable achievements in acting, rapping, singing and producing. His breakthrough in music arrived with So Far Gone, his third mixtape, in 2009. Drake's Rap style, which blends sensitive and thoughtful lyrics with infectious beats and intuitive songwriting, appeals to R&B and Pop fans alike. Usher, Jay-Z and Kanye West are a few of the artists Drake credits with influencing his rise as one of the highest-rated artists with 27 Billboard Music Awards and four Grammys.
Toronto Produces a Fast-Rising Superstar
Born in Toronto, Drake knew he wanted to figure big in the performing arts from an early age. Starring in Degrassi: The Next Generation at 15, Drake left to pursue his true passion in music in 2007. It was with his second mixtape, Comeback Season, and the single "Replacement Girl" that his music started to steal the spotlight. BET featured his music video from "Replacement Girl" on New Joint of the Day despite Drake not yet having been signed by any record labels. Drake came into his own with the mixtape So Far Gone, which featured "Best I Ever Had" and "Successful." These singles would go on to become Gold certified by the Recording Industry Association of America. When So Far Gone was remixed and re-released as an EP in 2010, it not only debuted at No. 6 on the Billboard 200 but also won the Juno Award for Rap Recording of the Year. The work's success was also at the heart of the bidding war to sign Drake, which Young Money finally did in June of 2009. Drake's debut studio album was Thank Me Later, released in 2010. Take Care followed in 2011, Nothing Was the Same in 2013, Views in 2016 and Scorpion in 2018. He has done this on top of his collaborative work with such artists as Lil Wayne, Rihanna, A$AP Rocky and Rick Ross. Furthermore, he has sponsored others, like The Weeknd, with his OVO label created in 2012.
Where can I buy Drake tickets?
At StubHub, you can purchase tickets for upcoming Drake performances near you. You can also see where else he'll be playing at as well as his various tour dates.
How long can I expect a Drake concert to last?
Expect to spend four hours at a Drake concert even though the rapper will not be performing the entire time. The opening act will complete their sets over about 90 minutes, followed by a 20- to 30-minute intermission. When Drake gets onstage, he typically performs 90 to 120 minutes depending upon how many songs he gets through.
Will Drake be performing anywhere near me?
Drake has performed in Salt Lake City, Denver, Saint Paul and Toronto, to name a few cities, and staged a European tour in spring of 2019. He signed a residency deal with Wynn Hotel and Casino so will perform set shows at the XS Nightclub in Las Vegas. He also scheduled a concert in Rio de Janeiro in September of 2019.
What can I expect from Drake in concert?
Drake presents plenty of visual and acoustic effects, often using lighting to create a dazzling sensory display. Drizzy's shows also feature much of his famous dance moves from his music videos. Drake has a strong stage presence and high social awareness, so expect frequent interactions with the fans in between his soulful singing or introspective rapping and anticipate crazed crowds.
What setlist will Drake perform on tour?
As of the end of 2018 and into 2019, Drake had as many as 40 songs on his setlist, including many from his platinum compilation Scorpion. A few of them were "After Dark," "God's Plan" and "In My Feelings." He changed things up in 2019, promising a new show likely to include past huge hits from Views and Nothing Was the Same.
What are Drake's opening acts?
Although he toured with Migos in 2018, Drake enlisted Tory Lanez and Tiffany Calver to open for his Assassination Vacation European tour. The trio hit Paris and Amsterdam as well as Manchester and London in the UK.
Back to Top