There aren't any Events on the horizon right now.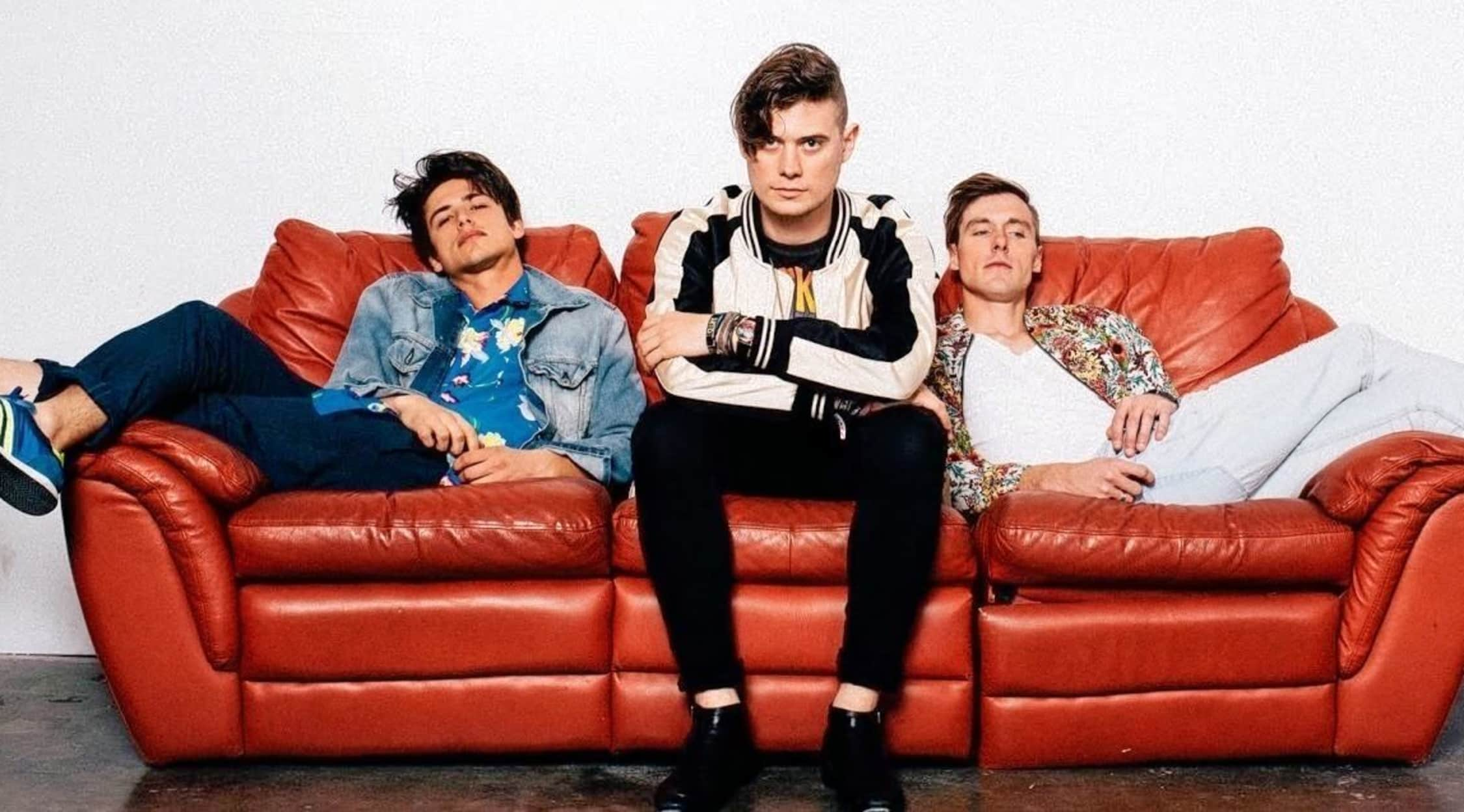 Rovi
Dreamers Tickets
Dreamers Concert Schedule
The Brooklyn-based indie pop act is igniting excitement amongst music fans everywhere from Toronto to Los Angeles, because this fun-loving and energetic indie band knows a thing or two about power pop. By fusing together pop, rock, and punk, the Dreamers have crafted an irresistible sound that will have you singing and dancing all night long, which is why you better act fast and lock down your Dreamers tickets right here on StubHub before it's too late! This is one up-and-coming indie act you definitely don't want to miss seeing live in concert, so lock down your tickets as soon as possible!
On April 9th, the Dreamers will be taking the stage at the Social Hall in San Francisco, where countless indie music lovers are in for quite an exhilarating live show. You could also catch the Dreamers in action at one of their many other shows this year, so make sure to sign up for event alerts on StubHub so that you will be notified when the band schedules another show in your neck of the woods! What are you waiting for? Secure your Dreamers concert tickets here on StubHub and get ready for a red-hot live rock show!
Dreamers Background
Brooklyn seems to be bursting with top-notch unsigned indie acts these days, so Dreamers are in good company. This indie power pop trio is a group that has sparked major buzz throughout the Brooklyn music scene, and their popularity is gradually spreading throughout North America as well. Simply put, this talented trio crafts some of the most infectious and high-energy pop songs around, and they are certainly well on their way to becoming a major name in the mainstream pop punk scene. Dreamers is a trio composed of Nick Wold, Chris Bagamery, and Mark Nelson, and together these three musicians can put on some wildly fun and entertaining shows. Their sound is a blend of '70s punk and infectious pop, and critics and fans alike continue to rave about Dreamers' irresistible tunes. The more that Dreamers hit the touring road and the more that they release new music, you can bet that their fame will explode exponentially. This is one band you should definitely keep an eye on, because they are well on their way to rock stardom! So catch Dreamers in action when they stop at a venue near you—lock down your tickets right here on StubHub today!
In recent years, Dreamers' fame has skyrocketed thanks to their impressive live performances, which have earned the trio touring slots with bands like the 1975, Walk the Moon, Bear Hands, and Stone Temple Pilots. Whether they are supporting another major band on tour or are headlining their very own show, you definitely won't be disappointed by Dreamers' performance. So make sure that you and your pop punk loving friends are in the audience at an upcoming Dreamers show in your neck of the woods—hurry and purchase your tickets right here on StubHub today! Thanks to StubHub, you could have your tickets to an upcoming Dreamers show in just a few simple clicks on your computer, which means that you will get to catch this up-and-coming power pop troupe in action before they become a major force on the national music scene. What are you waiting for? Purchase your Dreamers tickets on StubHub today!
Greatest Hits
In 2014, Dreamers released their eponymous debut EP, which featured popular tracks like "No Love," "Waste My Night," and "My Little Match." Since then, Dreamers have continued to crank out infectious pop punk hits, and fans simply cannot get enough. With popular tracks like "Wolves (You Got Me)," "Shooting Shadows," and "Drugs" in their repertoire, there is no reason for music lovers to not love Dreamers. You can bet that Dreamers will continue to release red-hot power pop hits in the upcoming years, which is why you should be sure to catch them in concert before their fame explodes! So hurry and purchase your Dreamers tickets right here on StubHub as soon as possible. This is one upcoming concert that you and your friends won't want to miss, so check out StubHub's ticket selection today!
Trivia
Dreamers' hot new single "Wolves" was placed on the Sirius XM AltNation rotation, and it has received significant play on the station.
The Experience
Are you ready to dance, jump, and sing along to some infectious pop punk hits? Then you better make sure that you have tickets to see Dreamers in action when this fun-loving outfit takes the stage at a venue near you. This Brooklyn-based indie band knows how to win over the hearts of music fans whenever and wherever they take the stage, so be sure to secure your tickets here on StubHub before the opportunity slips through your fingers. Act fast and check out StubHub's ticket selection today!
Back to Top