We didn't find anything nearby, but here's what's happening in other cities.
There aren't any events on the horizon right now.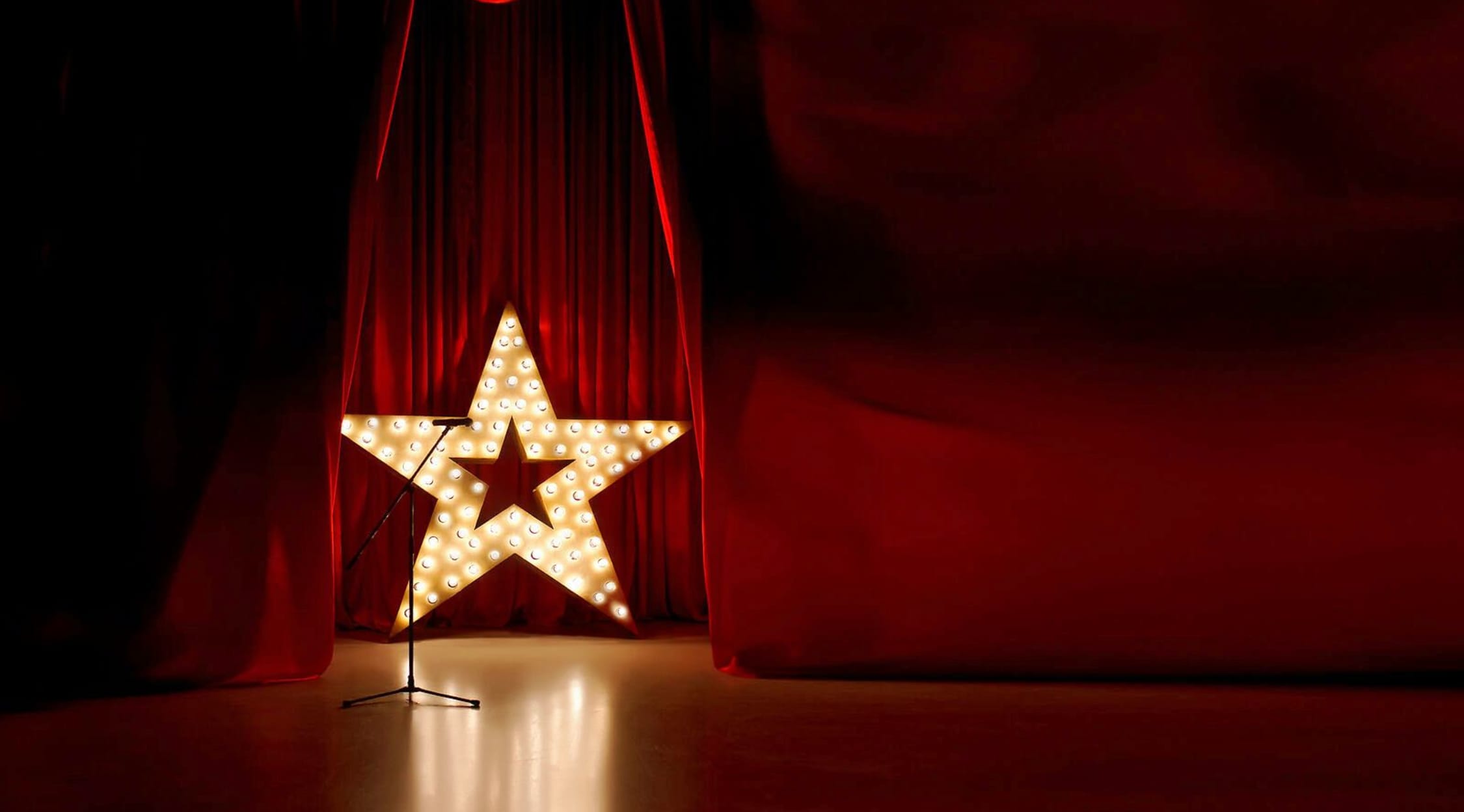 Adobe Stock
Drew Carey Tickets
The Schedule
Drew Carey has been involved with nearly every facet of the entertainment industry. He has worked as an actor, author, photographer, sports executive, game show host, and even a Marine.
However, he's mostly known for being one of the most famous comedians in the country, and will make you laugh out loud nearly every time he opens his mouth. Seeing this legendary man on a speaking tour is a rare experience you won't want to miss out on. That's why you'll want to score a pair of tickets at StubHub as soon as you possibly can! Grab a pair of comedy tickets right here at StubHub for a hilarious night out!
Drew Carey will embark on a cross-country trek this year, which will last from Apr. 25-26. Check your schedule to see if either of these dates will work for you! StubHub always has the latest and greatest tour information, so make sure you stay tuned for news about any other upcoming dates!
Once you find a tour date that works for you, book your seats as soon as you can. This is one of the most renowned comics out there, so you can expect that there are going to be lots of other theatergoers who want to snag the same tickets you're after. Luckily, here's your chance to book your own tickets while there's still some available! Don't wait another minute longer—score your tickets with just one click!
Here's your chance to enjoy a fun-filled night out at the theatre. Whether it's a comedy show or a rock concert, you won't want to pass up the chance to be a part of all the excitement. Live gigs like this one always have critics and audiences raving, and they always sell like crazy. Head on down to the theater to see this incredible show, and you're sure to have an amazing time! This gripping show is something you certainly don't want to miss out on. Plus, it couldn't be easier to buy tickets at StubHub. Just one click of the mouse, and it's all taken care of! Also, stay informed about the most competitive prices, so you have the chance to score a competitive bargain to see a hilarious show like this. Since StubHub has some of the greatest deals out there, you'll want to grab yours while there's still some left. Find a tour date and price that works for you, and get your hands on a pair of theater tickets with one click! Now is the best time!
The Experience
Drew Carey is probably best-known as the host of the runaway hit improv comedy show Whose Line Is It Anyway? Even if you've never seen that show, you've most likely heard of his sitcom, The Drew Carey Show. In addition to these two uber-popular shows, Carey has appeared in several TV series, movies, and music videos. His autobiography Dirty Jokes and Beer: Stories of the Unrefined has everything you need to do about this brilliant comedian. To see him perform live, though, all you have to do is book a pair of tickets right here at StubHub!
Be sure to head over to StubHub when you want to order the best seats to the show of your choice. Whatever kind of entertainment you're into, StubHub has tickets for it, guaranteed. You can't get more convenient than that! Plus, be sure to set up an alert so that you're always informed about the latest and greatest tour information for your favorite comedian. Choosing a show to attend is the most difficult part! StubHub has your tickets to see this hilarious show on sale right now, so don't wait too long—order yours far in advance, because tickets to see a great show like this one are a hot seller. Order your seats as soon as possible, so that you don't miss out on all the excitement! Don't waste another minute! Bring a few of your friends along and prepare to laugh out loud at this incredible man's live show!
Trivia
Drew Carey is a big sports fan, and has served as a photographer at the U.S. National Team soccer games.
History
Born in Cleveland, Ohio, Drew Carey began his adult life by serving in the U.S. Marine Corps. Soon after, he was bitten by the stand-up comedy bug. He had his first taste of national attention when he competed on Star Search in 1988. From there, he made a string of late-night talk show appearances, and eventually landed his own sitcom, The Drew Carey Show. Today, he is the host of the popular game show Price is Right, where he cheers all the contestants on. To catch one of this famed comedian's live gigs, score your theater tickets at StubHub while there's still some left! Tickets won't last long, so act now!
Back to Top