There aren't any Events on the horizon right now.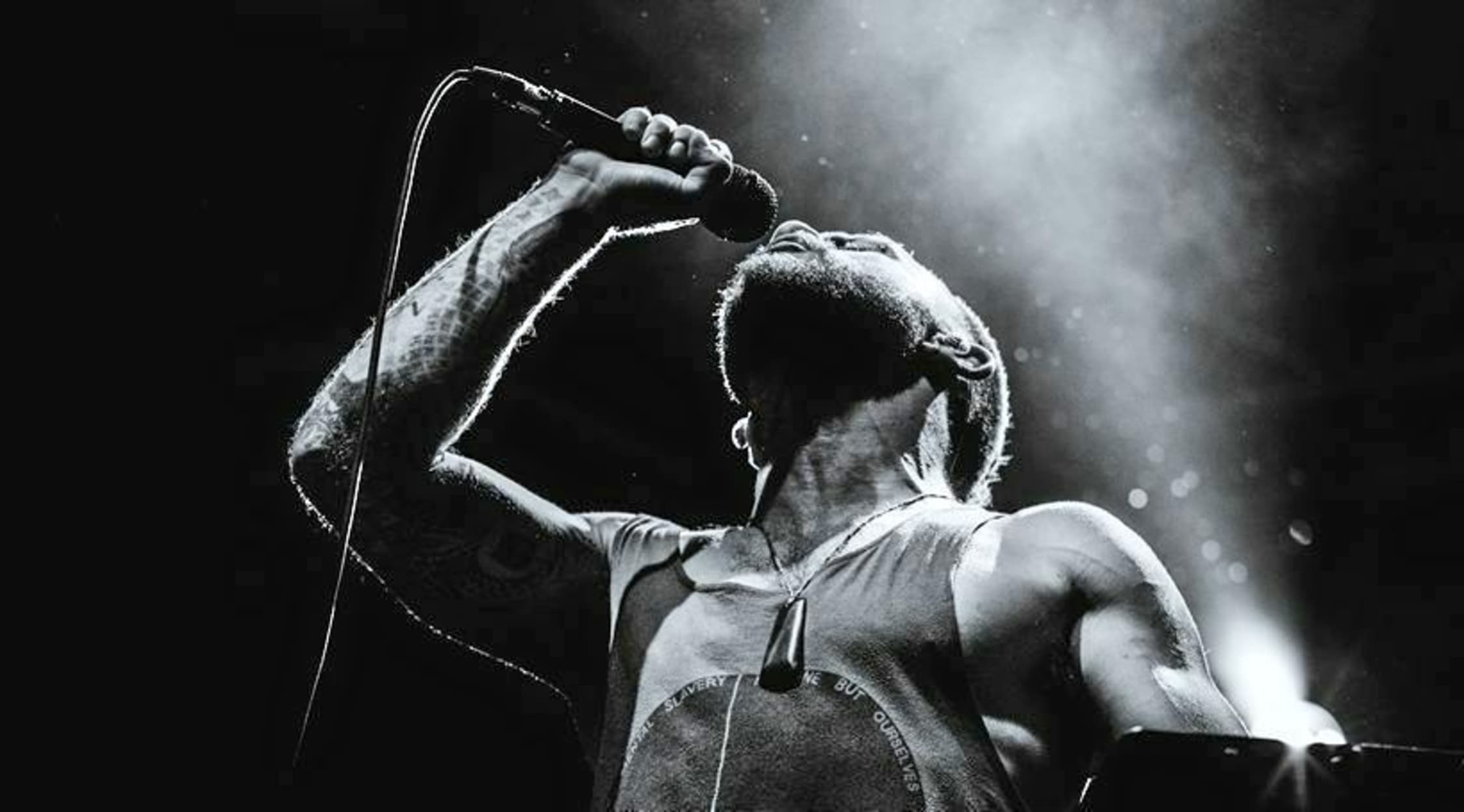 Rovi
Dub FX Tickets
Dub FX Schedule
Beatboxing mastermind Dub FX has performed on street corners all over the world, but when he's not busking on busy streets, he can be found on the stages of some of the world's biggest music festivals, such as Glastonbury, Coachella, Woodstock, and more. For nearly a decade, Dub has been bringing his energetic beats and infectious enthusiasm to stage wherever he performs, and his fresh take on beatboxing and electronic music. When equipped with a loop station, an effects pedal, and a microphone, Dub FX can put on a knockout show that you will never forget. Of course, this Australian producer and singer can put on a phenomenal performance with just his voice and a guitar as well. No matter which instruments he brings out, you can always count on Dub FX to amaze you with his talents.
This all-star beatboxer and musician is bringing his infectious songs to the Bowery Ballroom in New York City on September 21st, and this is one show that you definitely don't want to miss! Dub FX's musical talents span several genres, so every music lover is bound to be captivated by his performance. Head to StubHub today to secure your tickets to the upcoming Dub FX concert before they are all sold out!
Dub FX Background
Benjamin Stanford, best known by his stage name of Dub FX, may have developed his love for music in his hometown of Melbourne, Australia, but he has since brought his musical talents to over 40 countries around the world! His legendary street corner performances have earned him countless fans, and he has scored over 100 million views on his YouTube videos because of his outrageous talent. Dub can sing, rap, freestyle, beatbox, and play numerous instruments, so there's no denying the talent of this unique artist.
While most artists dream their whole lives of scoring a major label record deal, Dub FX has taken the opposite path to stardom. Dub works solely as an independent artist, and even though he has received great interest from record labels, he prefers to take a more grassroots approach to music. Dub performs for free at music events and on street corners all over the world, and he relies heavily on social media and word of mouth to help further his career. There are no cheap marketing gimmicks here – just pure talent and a wildly enthusiastic fan base.
Benjamin Stanford was a member of a band called Twitch in Australia before pursuing his solo career. After leaving Twitch, Stanford moved to Europe and began busking on street corners, and he immediately started drawing major attention for his impressive freestyling and beatbox skills. He has become well known for the incredible live music he produces, using just his voice, a live looper, and effects pedals to create awesome beats and catchy tunes. Whether you see Dub FX perform on a street corner in Europe or in a music venue in New York, you can expect a phenomenal show.
Few artists have carved such a unique niche in music as Dub FX has. This talented Australian artist knows how to enthrall an audience and produce some killer tracks, and now you have the chance to see him work his musical magic live in concert! This September 21st, make sure that you are in the audience at the Bowery Ballroom in New York to witness Dub FX in action. Simply grab your tickets on StubHub before they are all sold out!
Biggest Hits
Dub FX is predominantly a live artist, busting out beats and freestyle lyrics whenever he grabs the microphone. He has accrued a major following on YouTube, as over 100 million people around the world have watched his videos. Dub FX has also released a few studio albums, including Everythinks a Ripple, A Crossworlds, and Theory of Harmony. He has also released a live album titled Live in the Street, which compiles several of Dub FX's European street performances that will mesmerize you.
It seems as if this artist's musical talents have no bounds, but you may just have to see him perform live to believe it! Don't waste another minute – grab your Dub FX tickets on StubHub and get ready to see this legendary street performer bring his A game to the stage this September.
Trivia
Benjamin Stanford often performs with his fiancé, artist Flower Fairy, whom he met while performing in Manchester.
The Experience
A Dub FX performance includes everything you could ever want in a live act: energy, excitement, surprise, and phenomenal talent. He has brought his musical talents to streets and venues all over the world, and now he is headed to a music venue near you! This show is sure to be the talk of the town, so don't miss out on seeing Dub FX in concert and grab your tickets on StubHub while they're still available!
Back to Top