There aren't any Events on the horizon right now.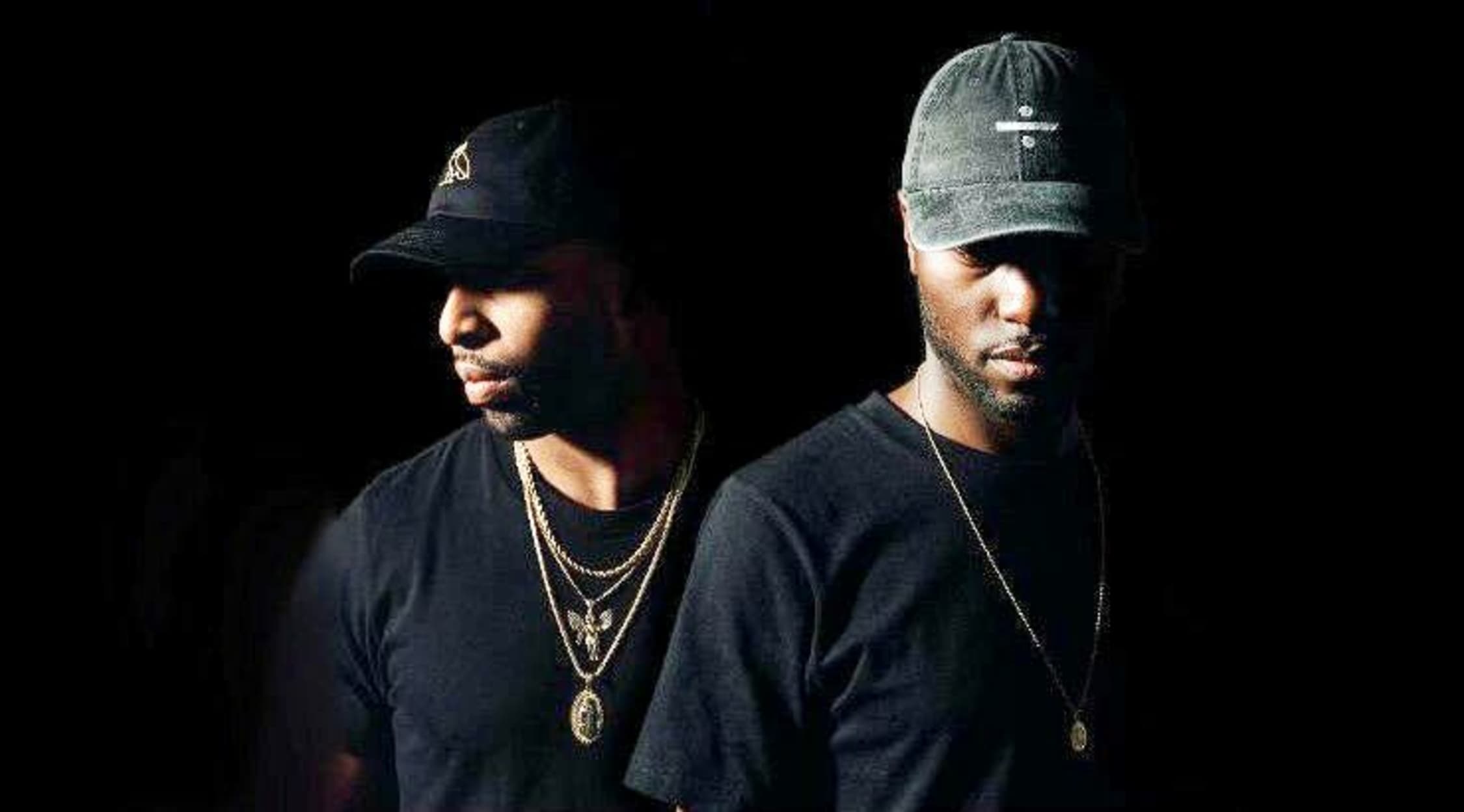 Rovi
dvsn Tickets
Dvsn Tickets
Comprised of producer Paul Jefferies (aka Nineteen85) and singer Daniel Daley, the Canadian duo dvsn, pronounced "division," is gaining popularity on the music charts. With its two studio albums landing at No. 6 and No. 7 among other US R&B releases, the group was quickly signed to Drake's OVO Sound record label just four months after releasing their first two songs on Soundcloud. They can be heard on Drake's song "Faithful" from his album Views. Audiences can immerse themselves in dvsn's music during the group's live performances.
Clues at Coachella
In April 2019, dvsn was honored to perform a set of eight songs during two different weekends of the infamous Coachella Valley Music and Arts Festival. During their July set, they performed their new song, "In Between." The song delighted fans in the audience and social media quickly lit up with inquiries about where to download the track. In July 2019, following a series of somewhat cryptic Instagram posts, the pair released the ballad, shortly followed by a second new song, "Miss Me?" During interviews, the two performers expressed their surprise at the amount of attention they received from their Coachella performance and promised that a new album would be released soon.
Where can I buy dvsn tickets?
Whether you're buying well in advance or at the last minute, getting dvsn concert tickets at StubHub gives you a 100% guarantee on your purchase.
Where is dvsn performing in 2019?
The group is performing among other R&B crooners such as Jhene Aiko and Anthony Hamilton at the Summer Spirit Festival in Columbia, Md. Additional dates are likely to be announced in the coming months.
What can I expect at a dvsn concert?
The stage at a dvsn concert is usually set with a large screen displaying graphics that help set the mood of each song. Daley is assisted by three female backup singers and occasionally allows them to sing their own songs or covers during the show. While dvsn is known for their sexually charged lyrics and sultry melodies, dvsn concert attendees may be surprised to also see a touch of hip-hop and also be brought to tears with heartfelt performances of songs like "The Line."
Has dvsn ever headlined a tour?
Yes. In addition to the pair's participation in OVO Sound tours, such as the Summer Sixteen tour with Drake and other label mates, dvsn has headlined two of their own tours. Their debut tour in 2016 took them to 11 cities, including Vancouver, Houston and New York. In 2018, the 40-stop Morning After World Tour took the two to places such as Seattle, Toronto, and Amsterdam, most of which were sold out.
What are the names of dvsn's singles?
In 2015, dvsn released "Hallucinations," "Too Deep," "With Me" and "The Line" from their album Sept. 5th. In 2017, "Think About Me," "Don't Choose," "P.O.V." and "Mood" were released from their Morning After album. In 2019, the two released "Miss Me?" and "In Between" from their upcoming album.
What songs are performed at a dvsn concert?
During their recent performances, dvsn has performed "Too Deep," "With Me," "Think About Me," "In Between Us," "Hallucinations," "The Line" and covers such as Usher's "You Got It Bad" and Kings of Leon's "Use Somebody" and "Sex on Fire."
Has dvsn been nominated for any awards?
No. The group hasn't been nominated for any awards to date, but Jeffries was nominated for three Grammy Awards in 2017, including Producer of the Year, Album of the Year for Drake's Views and Best Rap Song for his songwriting on Drake's "Hotline Bling." He won the award for Best Rap Song.
Back to Top