We didn't find any Events nearby, but here's what's happening in other cities.
Earthday Birthday tour venues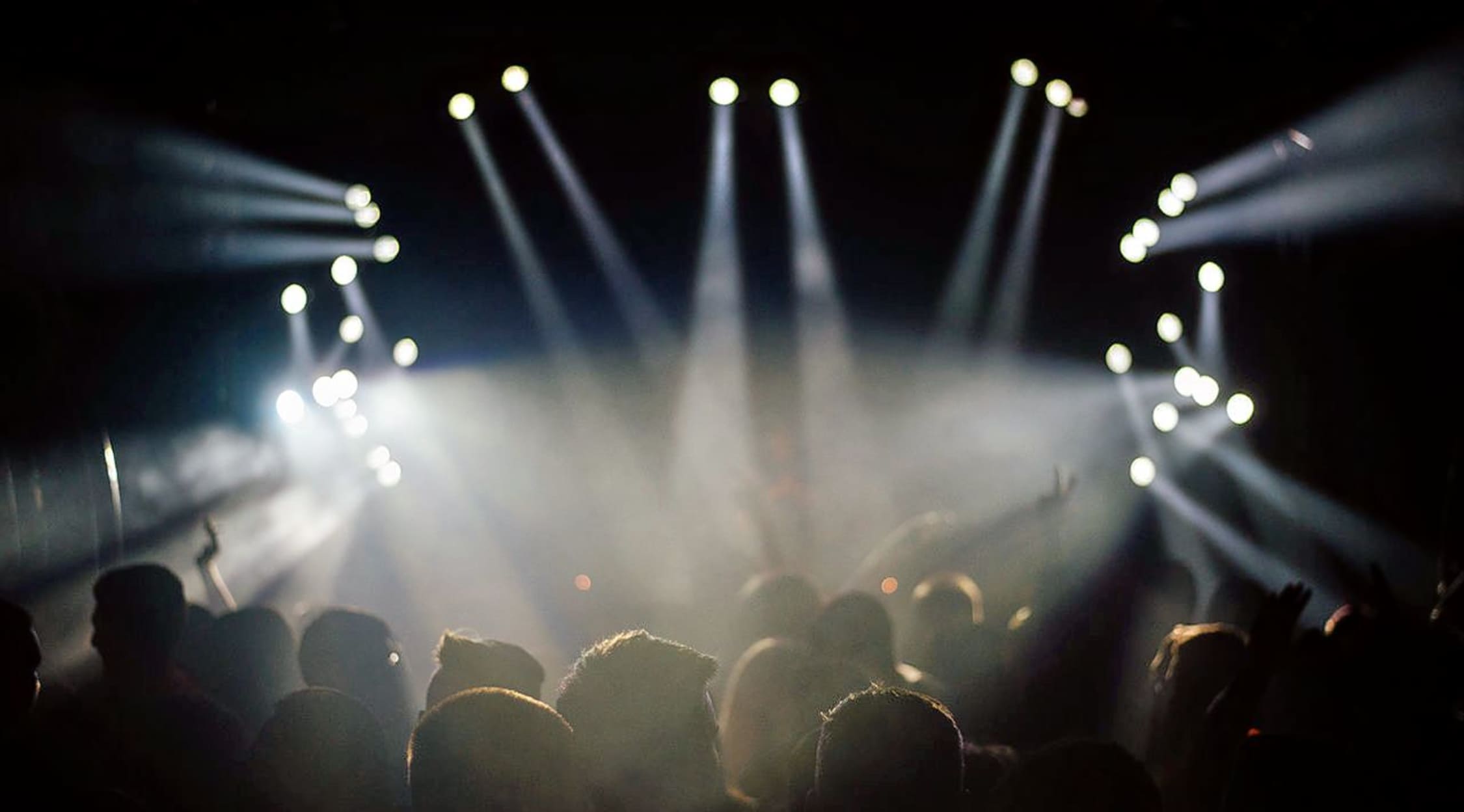 Stocksy
Earthday Birthday Tickets
Earthday Birthday – The 2016 Event
Earthday Birthday is back for another great year. The festival will be held on the Central Florida Fairgrounds on April 23rd, 2016. The lineup includes Red Sun Rising, Escape the Fate, Trivium, Dirty Heads, Halestorm, Bush, Chevelle, Breaking Benjamin, and 311 as the top billed acts. Cilver, New Years Day, Fit for Rivals, Dorothy, From Ashes to New, Bobaflex, and Lacey Sturm round out the lineup, and more acts will be announced in the coming days. Don't miss out on one of the most hard-hitting and poignant hardcore concerts this year! Get your tickets today.
About Earthday Birthday
Earthday Birthday, which will take place at the Central Florida Fairgrounds this April, will feature a top billing of Red Sun Rising, Escape the Fate, Trivium, Dirty Heads, Halestorm, Bush, Chevelle, Breaking Benjamin, and 311.
Red Sun Rising are a rock group. They hail from Akron, OH. The group often use #WeAreThread as their hashtag, which is rumored to be the kind of musical genre they seek to pioneer.
Escape the Fate are a rock group based in Las Vegas, NV. They came together in 2005 in the city of Pahrump, NV. Currently, Escape the Fate are on the Eleven Seven Music roster. The band currently consist of drummer Robert Ortiz, lead singer Craig Mabbitt, singer and rhythm guitarist TJ Bell, lead guitarist Kevin Gruft (a.k.a. "Thrasher"), and touring bassist Max Georgiev. In 2013, Oritz remained as the only founding member of the lineup.
Trivium are a heavy metal act hailing from Orlando, FL. They were founded in 2000. They signed to the Roadrunner label in 2004, and they have since issued seven studio LPs and 19 singles. Trivium's most recent LP, Silence in the Snow, arrived in October of 2015. The group have reached over a million in international sales.
Dirty Heads are a group based in Huntington Beach, CA. Their tuneful sound includes elements of ska punk and hip-hop. Their album debut, Any Port in a Storm, hit the shelves in September of 2008. It was released through Executive Music Group, a division of Universal. Their latest LP, Sound of Change, arrived in July of 2014. They have worked and toured with other bands, including Pepper, 311, Sublime with Rome, Gym Class Heroes, ER, Cobra Starship, and others.
Halestorm are a rock group based in Red Lion, PA. They consist of Lzzy Hale (lead vocals, guitar), her brother Arejay Hale (percussion, drums), Joe Hottinger (guitar), and Josh Smith (bass). The band's eponymous first LP arrived in April of 2009 via Atlantic Records. The Strange Case Of…, their sophomore album, arrived in April of 2012. "Love Bites (So Do I)", the LP's lead single, won a 2013 Grammy Award in the category of Best Hard Rock/Metal Performance.
British rock group Bush were established in 1992 in London. The group met with almost instant success upon the issue of their album debut, 1994's Sixteen Stone. It would go six times platinum. They would eventually establish themselves among the best-selling rock groups of the '90s, and surpassed 10 million in sales in America alone.
Chevelle are a rock group. They formed in Grayslake, a suburb of Chicago, in 1995. The group were initially comprised of three brothers: lead vocalist and guitarist Pete Loeffler, drummer and percussionist Sam Loeffler, and bassist and backing vocalist Joe Loeffler. After Joe took his leave in 2005, the bass position was filled first by Geno Lenardo and then by Dean Bernardini, the Loefflers' brother-in-law.
Breaking Benjamin are a rock group based in Wilkes-Barre, PA. They were established in 1999 around Benjamin Burnley (guitar and lead vocals) and Jeremy Hummel (drums). The initial band lineup also included Aaron Fink (guitar) and Mark Klepaski (bass). This configuration issued two LPs, 2002's Saturate and 2004's We Are Not Alone, before Chad Szeliga replaced Hummel in 2005. Breaking Benjamin then issued another two studio sets, 2006's Phobia and 2009's Dear Agony, before going on a lengthy break early in 2010 due to frontman Burnley's ongoing health problems. During the hiatus, they released the stopgap compilation LP Shallow Bay: The Best of Breaking Benjamin in 2011. This happened without Burnley's permission, and a legal battle ensued that culminated in the departure of Klepaski and Fink. In 2013, Szeliga decided to leave over musical differences, and Burnley was the only member until late in 2014. Then, he announced a new lineup for the band, which consisted of Aaron Bruch (bass, backing vocals), Keith Wallen (guitar, backing vocals), Jasen Rauch (guitar), and Shaun Foist (drums). The group then released 2015's Dark Before Dawn. Although the lineup had changed significantly, the group's lyrics and music was consistent with their earlier work. In America alone, Breaking Benjamin surpassed seven million in sales and released two platinum-certified albums, two gold albums, a multi-platinum single, three platinum singles, and three gold singles. The group have also landed an album at the top of the mainstream music charts.
311 ("three-eleven") are a rock group based in Omaha, NE. The group were established in 1988 around Nick Hexum (vocals, guitar), Jim Watson (lead guitar), Aaron Wills (bass), and Chad Sexton (drums). Later, Tim Mahoney would replace Watson on guitar. 1992 saw the addition of Doug Martinez (a.k.a. "SA") on backing vocals and turntables. Thus, the full 311 lineup was completed. The group's name comes from the indecent exposure police code in Omaha, which they chose after the band's original guitarist was caught streaking.
If you're hoping to catch some up-and-coming acts, Earthday Birthday has you covered. Cilver, New Years Day, Fit for Rivals, Dorothy, From Ashes to New, Bobaflex, and Lacey Sturm will round out the billing. More acts will be announced in the coming days!
Previous Hits
Previous editions of Earthday Birthday have included such renowned acts as Five Finger Death Punch, Message to Venus, Sleepwave, Iz Stone's, Avatar, and more!
Trivia
311's debut EP, Downstairs, is their only release that doesn't feature cover art.
The Earthday Birthday Concert Experience
With more than 15 amazing hardcore acts in this year's lineup, the 2016 Earthday Birthday is a concert you can't afford to miss! Whether you're a diehard fan of nu metal icons 311 or prefer the hard rock stylings of Red Sun Rising, the Earthday Birthday concert experience is guaranteed to thrill. Don't miss out on the rock show that your friends will be raving about for weeks afterwards!
Back to Top
Epic events and incredible deals straight to your inbox.