We didn't find any Events nearby, but here's what's happening in other cities.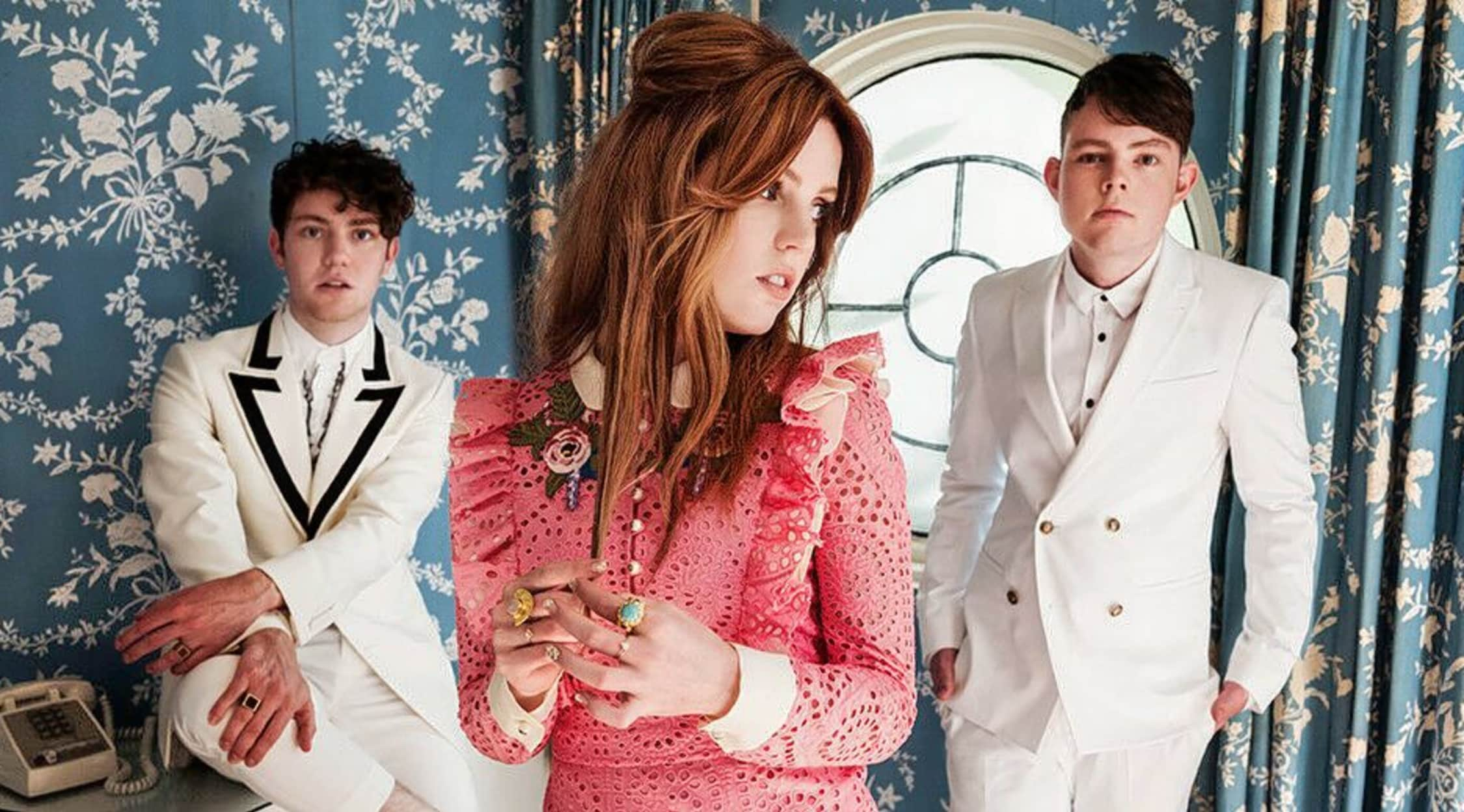 Rovi
Echosmith Tickets
Echosmith Concert Schedule
Echosmith is proof that when siblings aren't bickering, they can do some pretty incredible things together. The four Sierota siblings of the indie pop band, Echosmith, have recently exploded onto the mainstream music spotlight thanks to their catchy hit, "Cool Kids". Since signing to Warner Bros Records in 2012, Echosmith has just continued to climb their way to international stardom, releasing one phenomenal alternative rock hit after another. Whether you first fell in love with Echosmith because you heard "Cool Kids" on the radio or because you've previously seen one of their high-energy live performances, you definitely shouldn't miss out on seeing this talented quartet of siblings in action! Fortunately for all of the alt-rock fans out there, your chance to see Echosmith is right around the corner!
This holiday season, Echosmith is one of the most exciting bands on the lineups of various holiday-themed concerts. They will be performing at Jingle Ball in Grand Prairie, at Mixmas in Hidalgo, at Mistletoe Show in Saint Charles, at Fresh 1027 Holiday Jam in New York, at Jingle Jam in Rochester, at All-Star Christmas in Wallingord, at Dave and Jimmys Jingle Ball in Columbus, and at the Star 94 Jungle Jam in Atlanta. The fun doesn't stop just because the holidays are over, though—Echosmith has a massive toured planned for 2015, and you definitely shouldn't miss out!
Starting in February 2015, Echosmith will be performing in cities like Houston, Austin, New Orleans, Orlando, Pompano Beach, Charlotte, Washington DC, Boston, Philadelphia, Montreal, Toronto, Cleveland, Indianapolis, Chicago, Salt Lake City, Portland, San Francisco, San Diego, Seattle, and more! There is no shortage of upcoming Echosmith shows, and fans are already going wild with excitement. So don't let this opportunity slip through your fingers and grab your Echosmith tickets on StubHub before they're all sold out!
Echosmith Background
Echosmith is comprised of four siblings: Jamie, Noah, Sydney, and Graham Sierota. The four grew up playing music together at an early age, and all four play a variety of instruments. Together, they realized that they could form a knockout band, and thus Echosmith was born. The Sierota siblings are originally from the Los Angeles area, so it didn't take long before their local gigs started drawing attention from major record labels. In 2012, Warner Bros Records signed the band, and they were suddenly well on their way to becoming a huge international sensation. That same year, Echosmith released their first single, "Tonight We're Making History", which started igniting major buzz around this red-hot new band in the indie rock scene.
In 2013, the Alternative Press named Echosmith one of the "100 Bands You Need To Know", and just a year later, it's safe to say that every alternative rock fan around now knows about Echosmith. Their hit song, "Cool Kids", has made Echosmith a major hit, as the song has received massive radio play all over the world. Over the past couple of years, Echosmith has toured alongside bands like Owl City, Twenty One Pilots, and Neon Trees, and they also scored a spot on the 2013 Vans Warped Tour. Now you have the chance to see Echosmith live in concert as they embark on an exciting new round of shows. Don't let this opportunity pass you by and head to StubHub today to secure your Echosmith tickets before they're all gone!
Biggest Hits
Even though Echosmith is a relatively new band, there is no doubt that this talented indie rock quartet has already achieved incredible success. Their debut album, Taking Dreams (2013), peaked at number one on the Billboard Heatseekers' chart, and both of their EPs have earned rave reviews from fans and critics. Some of Echosmith's most popular hits to date include "Cool Kids", "Come Together", "Tell Her You Love Her", "Surround You", "Talking Dreams", "Come With Me", and "Let's Love". As the years go by, you can bet that Echosmith will release one more hit album after another, cementing their spot in the rock world as one of the best bands in the scene. Don't miss out on your chance to see them in concert in the upcoming months and grab your tickets right here on StubHub!
Trivia
Echosmith is built around the young Sierota siblings. The band's youngest member, Graham, is only 15 but can rock out on the drums like a seasoned veteran.
The Experience
If you are ready to check out one of the hottest new bands on the alternative rock scene, you definitely need to see Echosmith in action. This talented family band has risen to the tops of rock charts all over the world, and music lovers are keeping a close eye on the band to see what awesome hit they'll release next! To lock down your tickets to an upcoming Echosmith concert, simply make your way to StubHub as soon as possible!
Back to Top