We didn't find any Events nearby, but here's what's happening in other cities.
Eddie From Ohio tour venues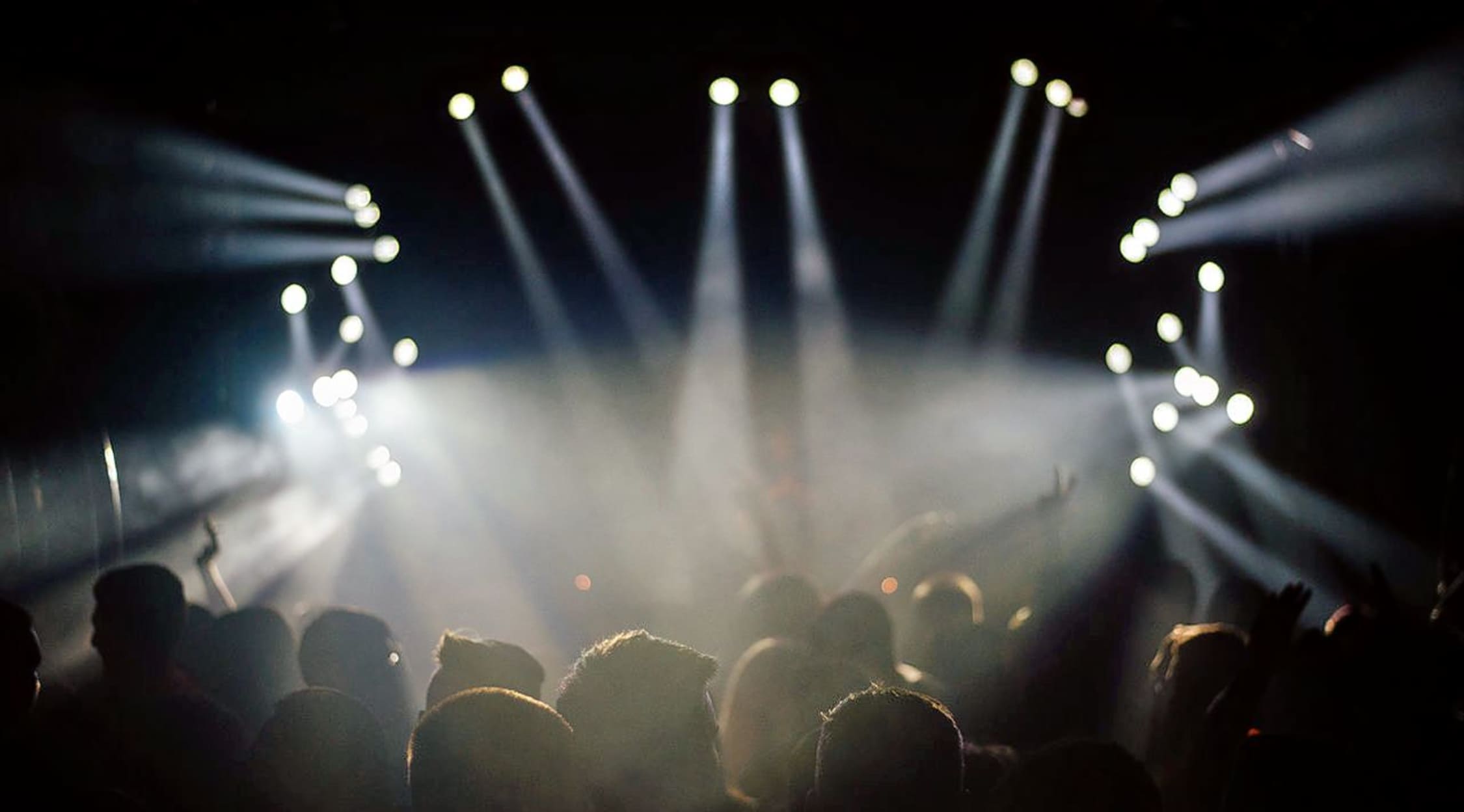 Stocksy
Eddie From Ohio Tickets
Eddie From Ohio Schedule
With a defining folk sound that mingles hand percussion with acoustic guitars, Eddie From Ohio draws audiences in from the very first note! Eddie From Ohio have been around since 1991 and have even earned a Wammie. These days, their appearances are rare so make sure you catch Eddie From Ohio at the Rams Head Tavern On Stage in Annapolis, Maryland.
Eddie From Ohio Background
Eddie From Ohio dates back to when Michael Clem and Robbie Schaefer, friends since childhood, studied at James Madison University in Virginia. It was there they organized the Jellyfish Blues Band. Eventually, they hooked up with Eddie Hartness, a fellow James Madison University student and Julie Murphy (now Murphy Wells), a friend Schaefer kept in touch with from his high school days. After joining Schaefer during his solo performance, Wells and Clem tossed around the idea of launching Eddie From Ohio. They asked Hartness to join the fold, and Eddie From Ohio was born.
In the beginning, their songbook was comprised of tunes originally done by artists like Blues Traveler and The Byrds. But soon Clem and Schaefer put their writing chops to use and added their original material to their growing folk music repertoire.
Around the same time of their inception (in 1991), Eddie From Ohio established Virginia Soul, their own label. Through this endeavor, they were able to have more control over their engagements as well as the production of their CDs and cassettes.
It didn't take them long to score a regular gig at the Bad Habits Grille on Tuesdays. Their popularity grew as paralleled by the cover charge - from no cover charge to $5 a head and wall-to-wall patrons faithfully on Tuesdays.
The gig served as a great starting point for cultivating a loyal fan base. Eddie From Ohio additionally garnered the attention of Fleming and Associates. With this booking agency's assistance, the band adhered to a lengthier and more aggressive tour schedule.
Seven years after they launched, Eddie From Ohio was recognized for their efforts with a Wammie as "Best Contemporary Folk Group," presented by the Washington Area Music Association. That same year, they put their Bad Habits gig in the rear view mirror and started to make the rounds on the D.C. circuit. They earned many more loyal followers as well, representing every corner of the nation.
In 2005, the band wound down their tour schedule following Wells' diagnosis of breast cancer. As a result, the bandmates branched out. Hartness can still be found on stage with local groups like Brother Shamus. Schaefer and Clem also continue to play.
Eddie From Ohio Albums
Eddie From Ohio's discography includes: EFO Live at the Birchmere (1991); A Juggler on His Blades (1992); Actually Not (1993); I Rode Fido Home (1995); Big Noise (1997); Portable EFO Show (1998); Looking Out the Fishbowl (1999); Quick (2001); 9 Eleven Relief (2001); Three Rooms (2003); and This Is Me (2004).
Eddie From Ohio Trivia
Surprise! Eddie From Ohio isn't from Ohio. In fact, the four bandmates all hail from Virginia. A college pal of Eddie Hartness blessed him with the nickname, paying homage to the frontman of Firehose, Ed 'From Ohio' Crawford.
Eddie From Ohio Concert Experience
It's always a unique experience the first time you discover a specific style of music that is to your liking. It's comparable to pulling back the curtain to unveil a whole new world of music that you hadn't realized ever existed before. Expanding your horizons to include music outside of your comfort zone is a euphoric feeling that can only be trumped by the pursuit to find new music that you may have never imagined enjoying before. The experiences will vary from person to person depending on the style of world music discovered, but it will always be a feeling that will be cherished and carried into continued efforts in the future of music.
The unique, fresh and lively sound that Eddie From Ohio peddles has proved to be a magnet for folk music fans in search of something different.
There is no better time to catch this fantastic group in concert – as they are one of the most dynamic bands ever assembled! Why sit at home watching a concert or listening to music, when you can be in the crowd, moving and grooving, experiencing the vibe firsthand? Treat yourself to a show, and you'll understand why this group has been welcomed with open arms by fans and critics alike.
Eddie From Ohio consistently put on a performance that leaves audiences wanting for more. All you need to do to reserve your spot for the next Eddie From Ohio show is to head to StubHub. StubHub offers the most-up-to-date information when it comes to concert schedules, ticket availability, venue details, seating charts and much more! And with StubHub, you never have to guess where your favorite band is headed to next. So what are you waiting for?! Check out StubHub today for Eddie From Ohio tickets before it's too late!
Back to Top
Epic events and incredible deals straight to your inbox.